As the decade ticked over, Suzuki released the best GSX-R600 to date – the L1…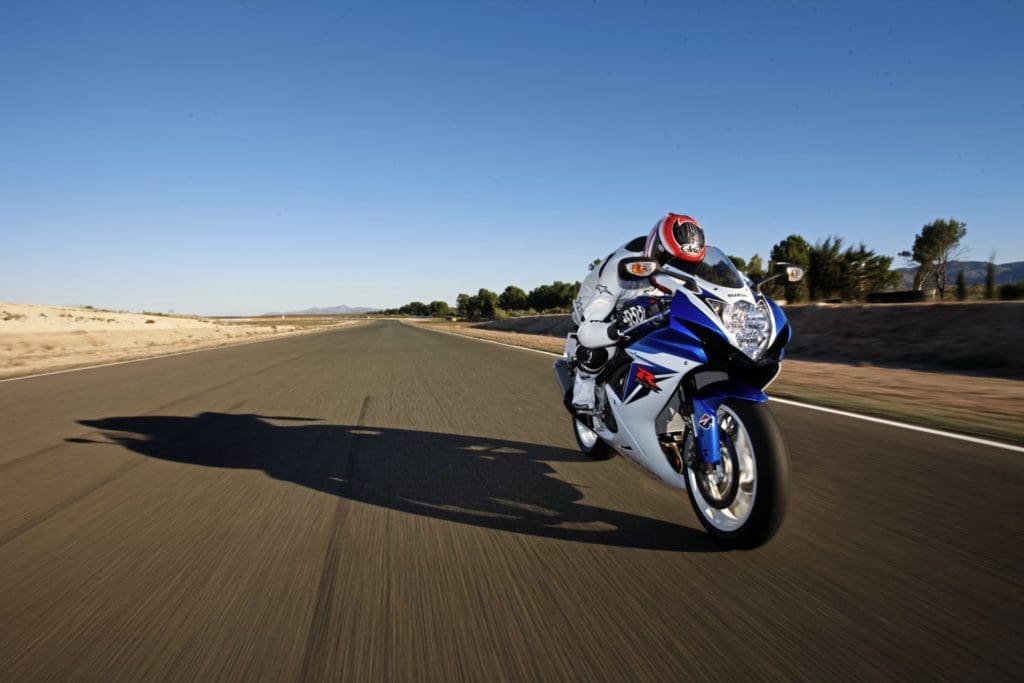 One L of a bike…
Whatever happened to the supersport bike? In the 1990s and 2000s you were guaranteed a new model from each Japanese manufacturer every four years and midway in between these dates you also got a sexy little update to keep your interest whetted. But consider this, the GSX-R600 L1, which arrived in 2011, was the last time Suzuki updated their supersport bike. Yes, a staggering seven years have passed since the GSX-R600 received even as much as a new set of brake calipers. In fact, so much water has passed under the bridge, the GSX-R600 has now died a death. It is deceased. No more. It is an ex-supersport bike…
But let's not think about that depressing fact, instead let us celebrate the last, and in many way the greatest, Suzuki GSX-R600 – the simply wonderful L1. Well, after 19 years of development, you would have hoped it would be something pretty bloody special!
Launched with a slight lack of fanfare in 2011, the L1 was far from a small tweak as many assumed. The financial crisis had hit Suzuki the hardest of all the Japanese manufacturers (or they just battened down their hatches the tightest) and the firm had shown little evidence that their R&D department was even functioning, so when a new GSX-R600 and GSX-R750 were announced, interest was pretty muted. A fact that certainly wasn't helped by both bikes visually appearing to be pretty similar to the outgoing models. But you should never judge a book by its cover.
The best yet
Under the pretty ubiquitous GSX-R fairing (in white and blue, naturally) was actually hidden a substantially modified model. Starting with the chassis, Suzuki had trimmed 1.3kg off the frame and not only altered the position the engine was held within it, but also reduced its wheelbase for greater agility and yet managed to shoehorn in a longer, and lighter, swingarm. And that wasn't the only improvement to the chassis; finally Suzuki had armed the GSX-R with proper Brembo stoppers, a notorious weak point on the previous model. Next up was the motor.
Much like the GSX-R1000 K2 (which is another fantastic example of the breed), Suzuki actually went to town on the engine. A higher compression ratio, new cam profiles with less valve overlap, lighter pistons, ventilation holes to reduce pumping losses, a closer ratio gear box and a remodelled exhaust were just a small taste of the mods. Not that you could tell it from the outside, but this was a thoroughly reworked GSX-R engine. And it showed up in the ride.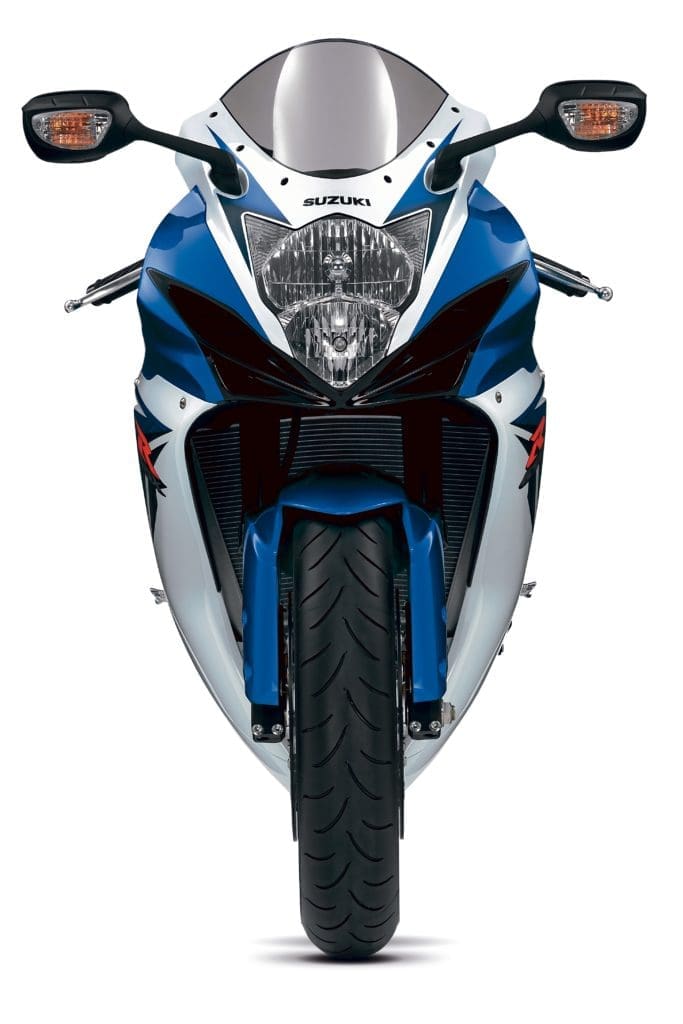 The GSX-R600 L1 is one of those bikes that just works from the word go. As soon as you sit on it you notice it has a remarkably (for a supersport bike) roomy riding position. It's not all head down/bum up like an R6 or RR, instead it feels like a fairly relaxed space and is pretty pleasant to spend time on. But while this will bring a smile to your face, what will make you whoop out loud is the motor's performance.
Ride the GSX-R600 back to back with other 599cc bikes and you will be forgiven for thinking it is the 750. Far, far stronger in the midrange than the other inline fours, the GSX-R very nearly out grunts the Daytona 675 triple when it comes to drive. It really is that impressive. On the road this equates to a bike that is far easier to live with on a day-to-day basis and not one that demands to be nailed to its redline when you only want to pop to the shops. That's not to say you can't thrash the Suzuki as there is plenty of top end, not to mention a wonderful snarling airbox growl when the needle starts to rise, it's just far more useable than its rivals when you want to take it easy. And the chassis reflects this attitude.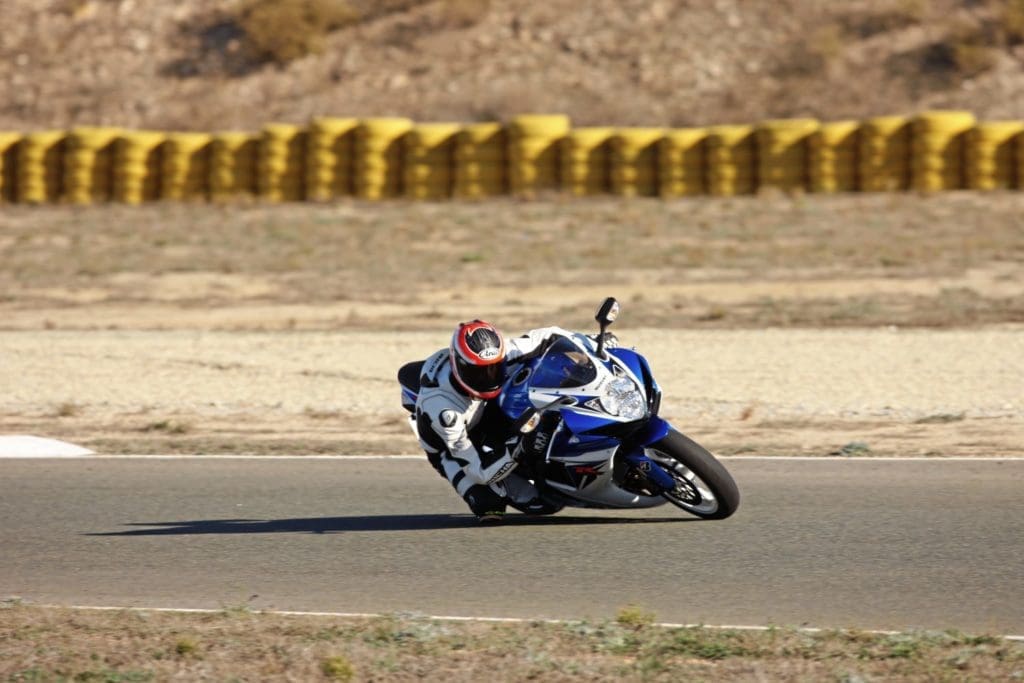 Thanks to its weight loss, the L1 gained an extra element of agility that was lacking before and this, combined with a fantastic amount of front end feel, equates to a bike that installs huge levels of confidence. The Showa BPF forks offer loads of support (possibly a touch too much) and the new Brembo brakes make this a GSX-R that finally stops as well as you would expect a supersport bike to. Although the OE Suzuki pads are a bit crap, change them as soon as possible for aftermarket items to restore some serious bite…(continued)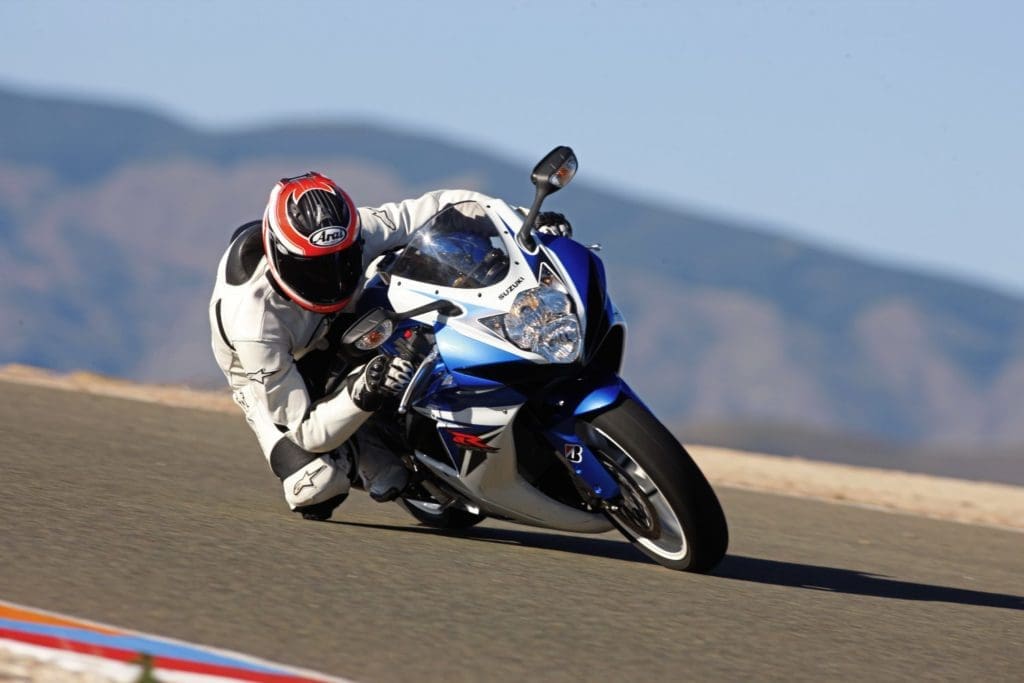 ---
Verdict: 7/10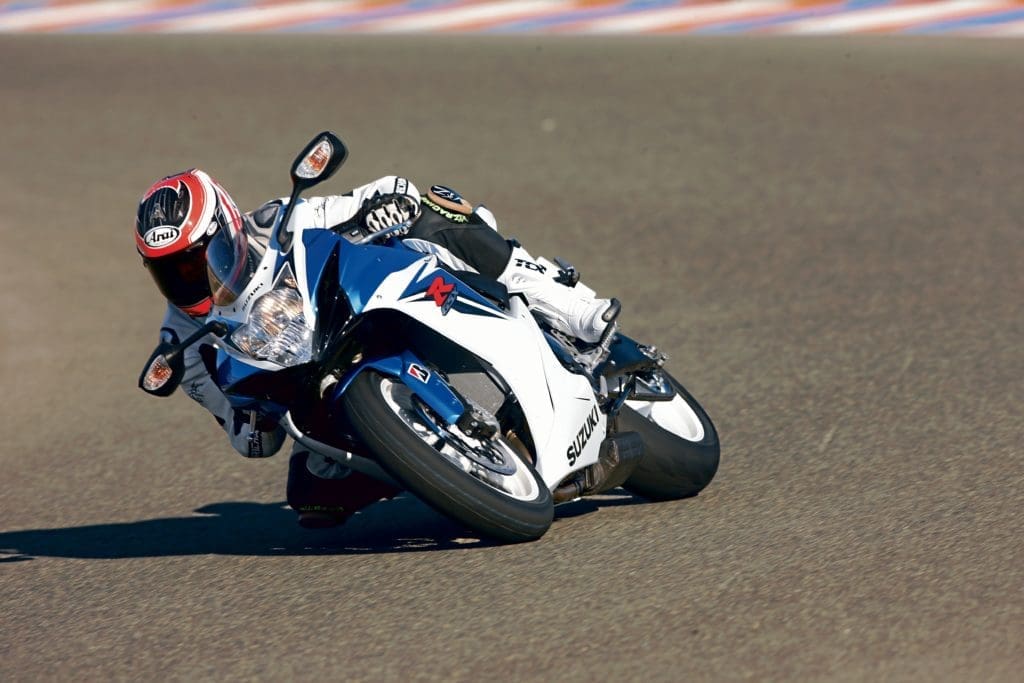 The L1 is a lovely bike to ride, but it lacks the thrill you get from its track-focused rivals. If you want a day-to-day supersport bike, it won't disappoint. But will it excite in the same way? We aren't so sure…
+ Engine, riding position, mid-range
– Tired look, lack of excitement
---
(continued)…By now you may be thinking the GSX-R600 L1 is the best supersport bike on the market. Which it is, but not for every rider. If you like an engaging supersport ride, the GSX-R is a touch too refined, a bit too relaxed and a little too easygoing to really get your pulse racing in the same way an R6 will. But by the same token, if you aren't a full-on, frothing at the mouth supersport rider you will appreciate this trait. It's a great bike, but not to everyone's tastes.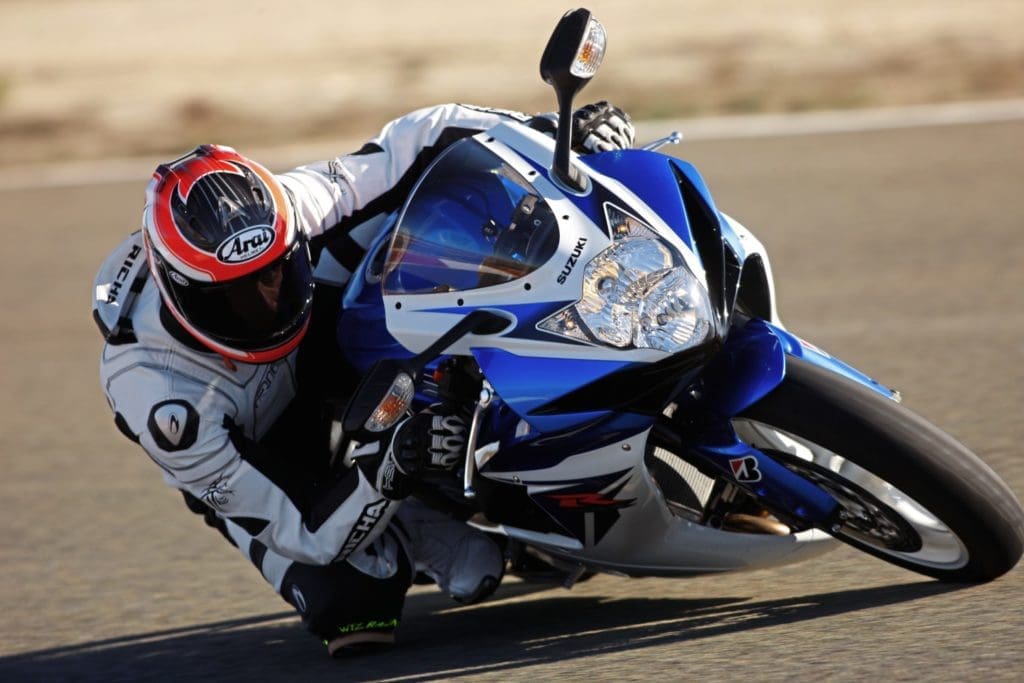 ---
Price guide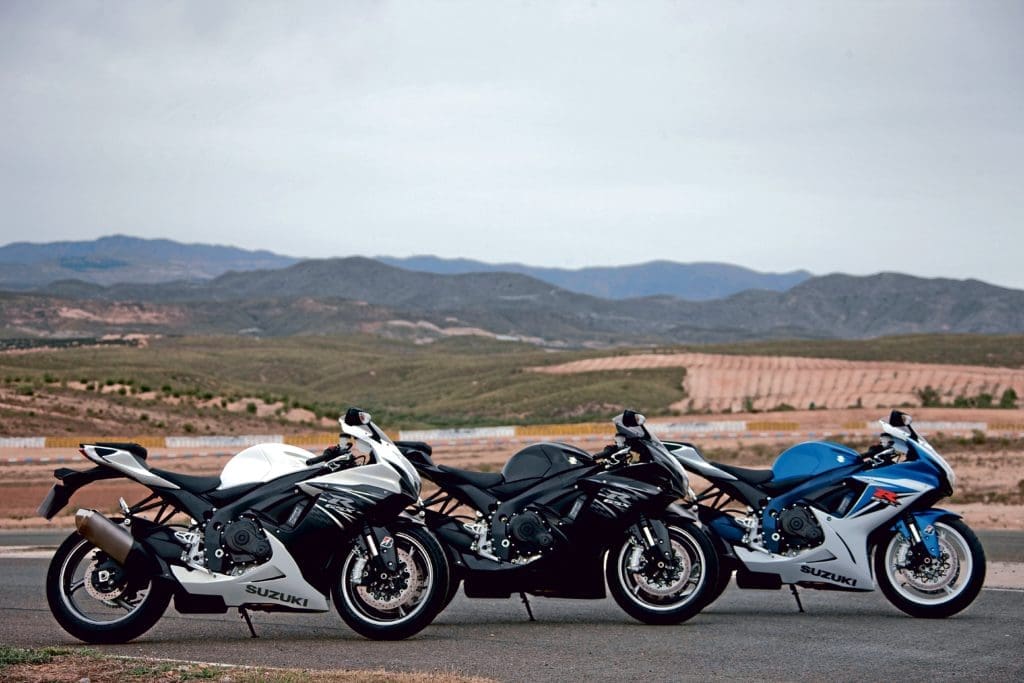 £5,000 – £8,000
Cheapest private: £5,000 – 24,120 miles, black bike with a Yoshi can and loads of extras.
Our choice private: £5,699 – 10,000 miles, just serviced and in mint condition with a full service history
Cheapest dealer: £5,399 – 19,132 miles, tidy bike in white/blue and with a few extras
Our choice dealer: £5490 – 5,956 miles, lovely low mileage 2012 bike with a long MOT
Ex-demo: £8,295 – 938 miles, 2017 model in yellow/black with a Yoshi can
---
Exhaust
A lot of GSX-R models are modified and by far the most common addition is a race exhaust. Generally most owners stay clear of a full system, however if one is fitted the bike will need to be re-mapped to suit to avoid potential engine damage and this isn't always done. A bike running just a can should be ok, but getting it re-mapped is always advised, especially if its catalytic converter or exhaust valve has been removed.
Nearly new
While Suzuki no longer list the GSX-R600 in their model range, a few dealers still have ex-demo or bikes with incredibly low mileages on them for sale. You can pick up a 2017 GSX-R600 with under 1000-miles on its clocks for less than £7,500 if you shop around. Considering the bike had an RRP of £8,999, that's a decent saving.
Remember the 750…
The GSX-R750 was updated alongside the GSX-R600 in 2011 and for many riders is the better option. The 750 shares the 600's chassis and suspension, and most of its engine components, but makes a claimed 148bhp with 86.7Nm of torque where the smaller bike makes a claimed 125bhp with 70Nm. Prices start at £6,000.
Quickshifters
Suzuki never created a plug-and-play quickshifter for the GSX-R600, but that hasn't stopped owners fitting an aftermarket item. Always be very wary of a bike with a quickshifter as poorly set up items can cause excessive gearbox wear, especially on the road where they aren't best suited to low-rpm use.
Warning lights
It goes without saying, but always check for any warning lights or fault codes on the dash as these can result in a costly repair bill. With the L1 it is most likely to be a stuck exhaust valve or a broken throttle position sensor and while neither is that serious, they can be irritating and time-consuming to fix.
Recall
The L1-onwards generation of GSX-R600 was hit by Suzuki's worldwide master cylinder recall, so always ensure the bike you are looking at has had the work completed. Faulty brakes are a major safety issue and not one to leave to chance.
HPI and MOT check
Everyone knows about an HPI check, but you can also look at a bike's MOT history for free through the government's website gov.uk. This is a great check as it shows up any minor faults that were flagged up at its last MOT, helping identify any potential future issues such as fork seals on their way out or worn discs.
Wear and tear
The GSX-R600 is a Suzuki sportsbike, so always check for crash damage and general corrosion issues, but also look at its consumable items. Inspect the bearings for play (headstock, swingarm, wheels), check the brake pads, tyres and chain and sprockets for life and always look at the suspension for blown seals. It's a seven year old machine now, so things will start to require servicing or updating and these are great haggle point to save you some money.
Also consider these:
2011 Triumph Daytona 675
Private: £5,300 Dealer: £6,100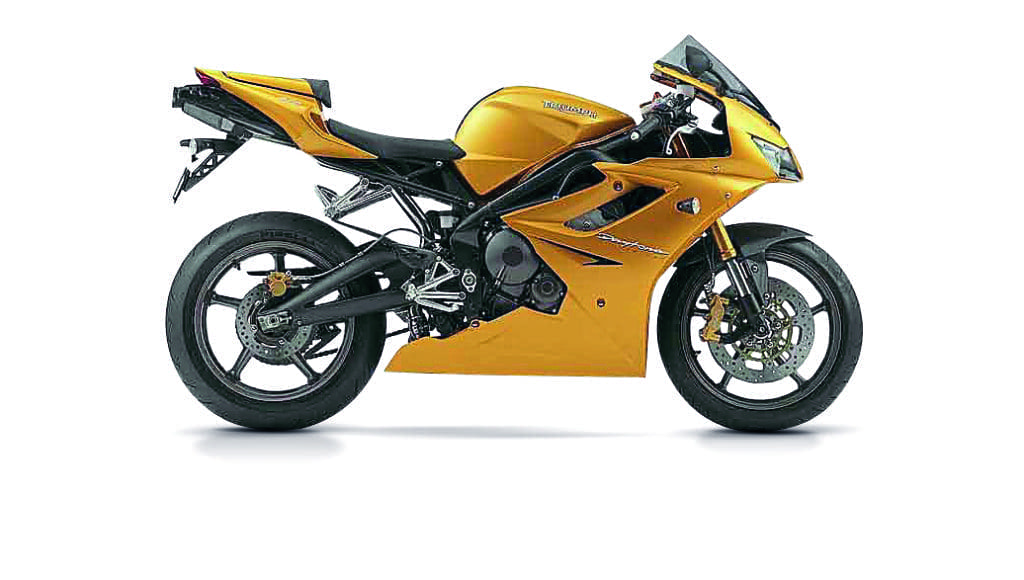 Thanks to its wonderful triple engine, the Daytona ruled the roost in 2011. A track beast and surprisingly friendly on the road – if a little cramped.
Engine: 675cc, l/c, 12v, triple
Power: 110bhp @ 12,600rpm
Torque: 65Nm @ 10,750rpm
2011 Honda CBR600RR
Private: £5,200 Dealer: £6,000
Really starting to show its age by 2011, the CBR is nonetheless a cracking supersport bike with good suspension and a strong engine.
Engine: 599cc, l/c, 16v inline four
Power: 104bhp @ 14,100rpm
Torque: 59Nm @ 11,100rpm
2011 Yamaha YZF-R6
Private: £6,000 Dealer: £6,600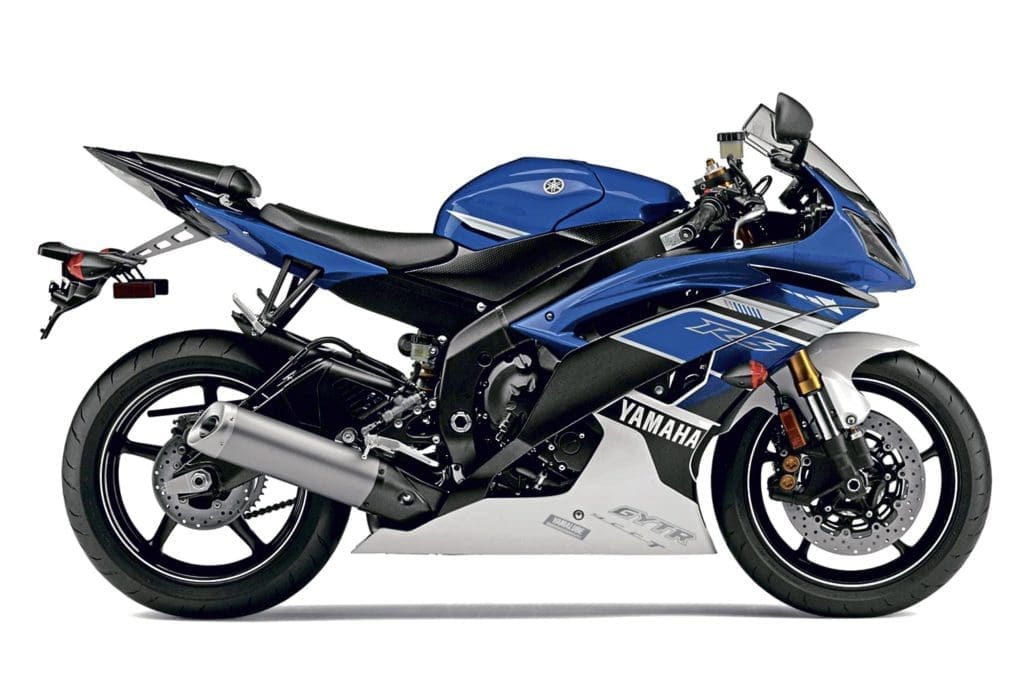 A proper nutter of a supersport bike that still forms the bare bones of the current model. Scream if you want to go faster… No, really scream it…
Engine: 599cc, l/c, 16v, inline four
Tested Power: 107bhp @ 14,500rpm
Tested Torque: 57Nm @ 10,400rpm
Specs:
Engine:
Type: 599cc, liquid-cooled, 16v, inline four
Bore x stroke: 67mm x 42.5mm
Compression: 12.9:1
Fuelling: Electronic Fuel Injection
Tested Power: 108bhp @ 14,000rpm
Tested Torque: 61Nm @ 10,800rpm
Chassis
Frame: Aluminium twin spar
F Suspension: 43mm BPF inverted forks, fully-adjustable
R suspension: Monoshock, fully-adjustable
Front brakes: Four-piston radial calipers, 310mm discs
Rear brake: Single-piston caliper, 220mm disc
Dimensions:
Wheelbase: 1385mm
Seat Height: 810mm
Wet Weight: 187kg
Fuel Capacity: 17-litres
Speed:
0-60: 3.12 sec
0-100: 6.65 sec
0-120: 9.23 sec
Stg ¼ mile: 10.68sec @ 131.11mph
Standing mile: 26.92 sec @ 162.33mph
Top speed: 163 mph
Running costs:
Service interval:
Minor: 4,000
Major: 8,000
Valve clearances: 16,000
Service costs:
Minor: £180
Major: £250
Valve clearances: £400
Right fairing: £297.17
RH Engine casing: £255026
Brake lever: £63.88
Want more Fast Bikes? Subscribe from just £10
URL: https://www.classicmagazines.co.uk/fb130

Enjoy more Fast Bikes reading in the monthly magazine.
Click here
to subscribe.