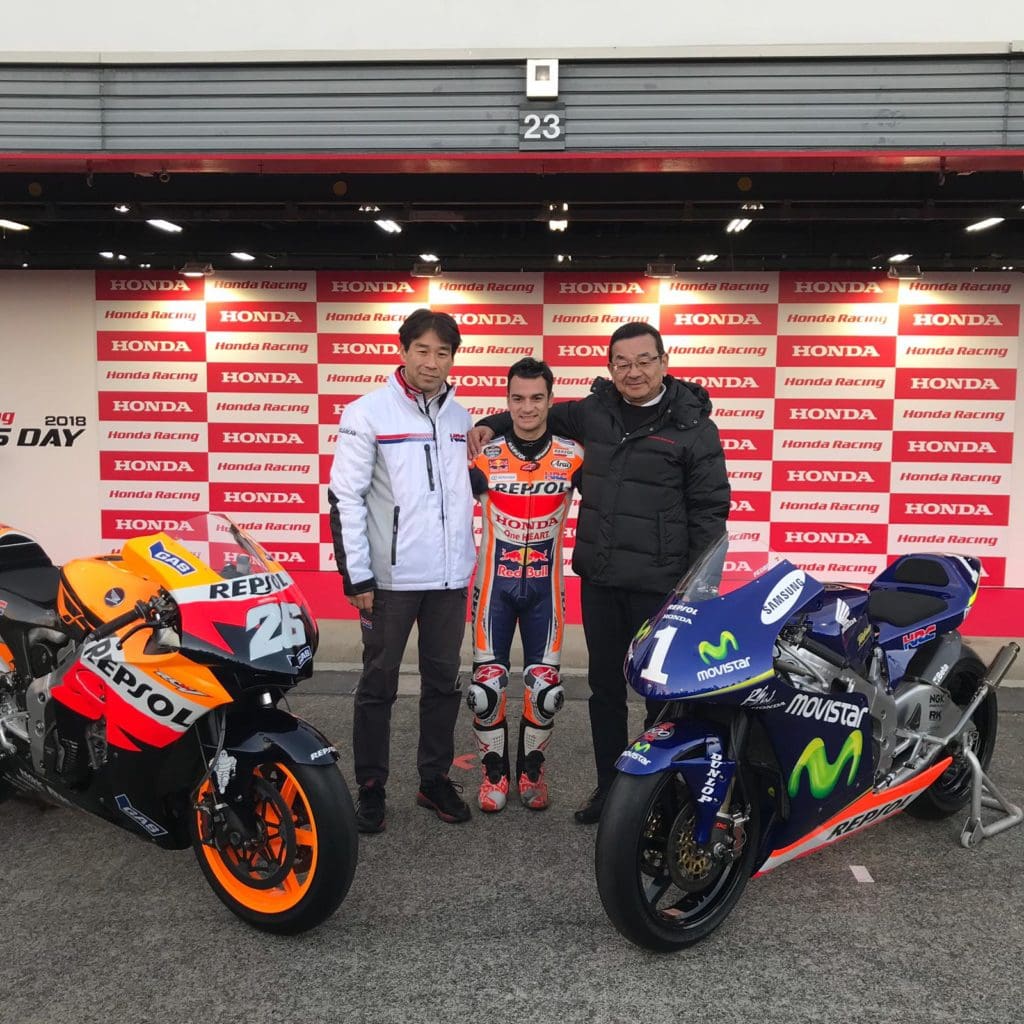 Beats a gold carriage clock and a tin of Roses we reckon…
WEE DANI Pedrosa is off to pastures new next year, and is set to see what he can do with the KTM MotoGP effort. After 18 years in Grand Prix racing, he's starting as test rider for the orange team in 2019.
He's been a great servant for Honda though. And despite never quite making it to a MotoGP title on the RCV211/2/3 machines, he came close enough, finishing runner-up three times. So, at a special event in Japan the other day, they gave Dani a sweet gift: a brace of GP machines. Obviously the RCV211 MotoGP bike is a nice old bus, but it's the 250GP machine which we like best. His title-winning RS250R W factory bike is probably the ultimate two-stroke racebike, and total, total sex.
I'm also biased, because I had three laps on that bike at Sepang in 2005. Get me! It won't surprise you to hear it's something else to ride, so Dani will have a ball when he next gets it out for a £80 trackday evening at Brands Indy in February. Just remember to get the fully synthetic two-stroke oil Dani; we don't want to hear about you seizing the bloody thing…
Comments
comments