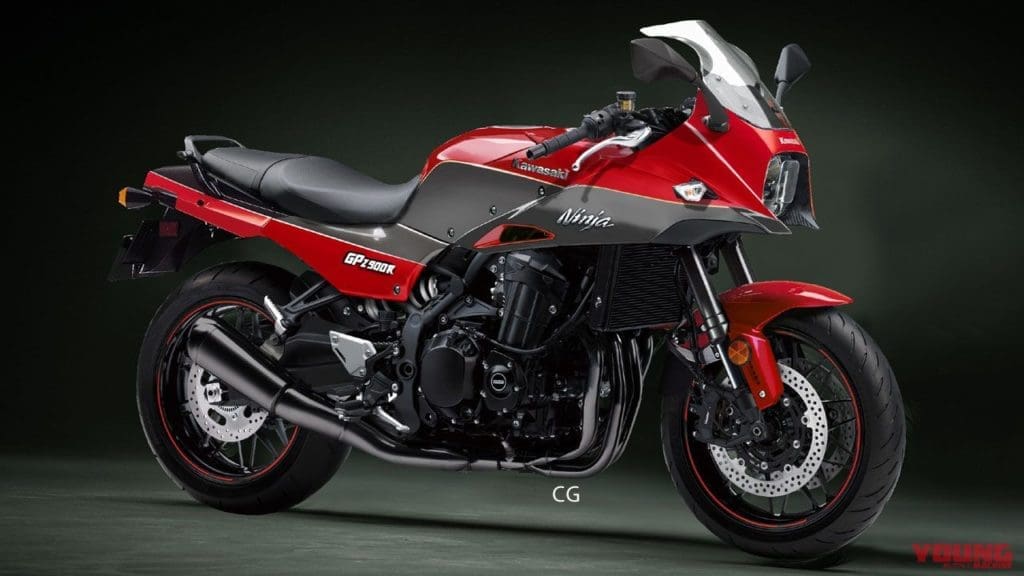 Kawasaki set to expand Z900RS range with new/old GPZ900R according to Young Machine magazine in Japan
To our chums at Young Machine magazine again, and their New Year roundup of plausible new bike rumours. Last week we saw a new 2020 Hayabusa – this time it's Kawasaki's turn, with a new GPz900R Ninja mockup, based on the hugely popular Z900RS.
This is another no-brainer of course. Folk who know their 1970s-80s Kwackers will recognise that the Z900RS Cafe is already part-way there, since it echoes the styling of the very first GPz range – the pre-Uni-Trak versions of the GPz 550, 750 and 1100. The B1 and B2 GPz1100 in particular has a very similar nosecone fairing to the new Z900RS Cafe – albeit with the then-trendy rectangular headlight instead of a round unit.
Whats next then? Well, of course, the air-cooled GPz range was replaced by water-cooled kit, and the GPZ900R (above) in particular really moved the superbike game on by a massive margin. It made 115bhp, did 150mph, and won the Isle of Man TT at its first go by a country mile. It was soon overtaken by more racey kit like the GSX-R750 and 1100 and Yamaha's FZR range, but in the mid 1980s, the GPZ900R Ninja was properly top of the hill.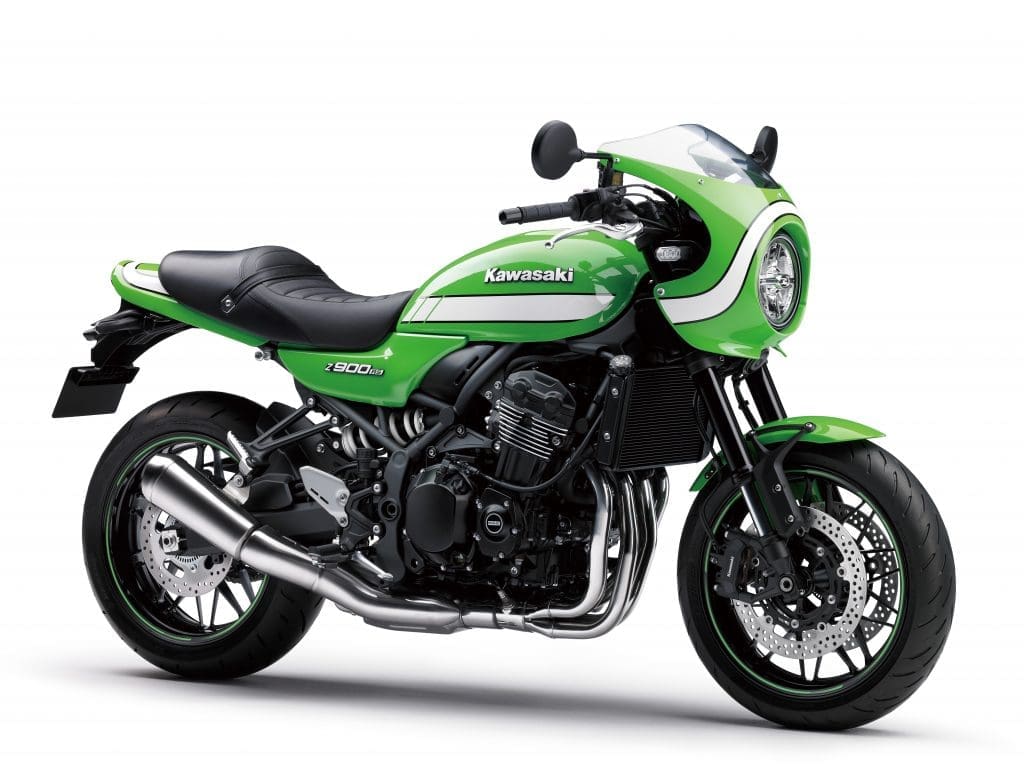 So a modern take on this legend would make a load of sense. On the plus side, you'll have the sweet-if-soft Z900RS engine and chassis all ready as a base, without having to spend a load of cash. We'd hope that they'd take the opportunity to pep up the performance a little of course – the Z900 RS is about the same power and lighter than the original already (111bhp and 216kg vs 115bhp and 228kg). But a half-fairing and sportier riding position will lend itself to more top-end, so we'd like at least 125bhp, and a slightly firmer suspension setup, plus some sharper brakes. Thanks.
If the Young Machine guys are spot-on, the neo-GPZ900R could be at the Milan bike show this November. We'd like that…
Article continues below...
Advert

Enjoy more Fast Bikes reading in the monthly magazine.
Click here
to subscribe.