When Yamaha told us that their new Supersport 300 contender is both R1 and M1 derived, we couldn't resist the urge to give it a good ol' spanking…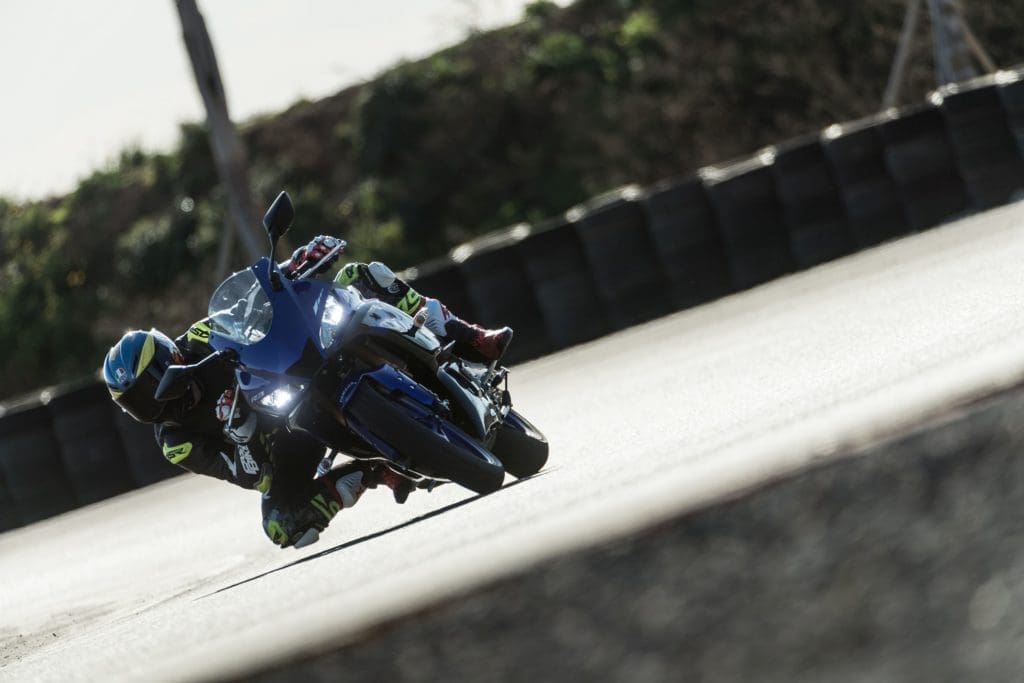 There's no replacement for displacement right? Nah, Wrong. If you measure a bike on fun alone, the sub-500cc category can offer some of the biggest and best laughs in the business, not to mention the fact it's getting more people on two wheels… which is always good news. Yeah, it may not be as cool as the two stroke terrors from yesteryear but we all had to start somewhere, and it's much more of a laugh to blast on around one of these then some sort of chavved-up race car anyways – especially when said machine looks as fit as the R3.
For '19 Yamaha have given their little Supersport weapon a proper facelift which not only improves the aerodynamics drastically (Yamaha quote a 9% reduction in drag), but it looks the absolute dogs bullocks as well; I'd say the closest a small capacity machine has ever been to looking like a full blooded thou' by a long shot. And if that wasn't enough to tempt you, it's not just the exterior that's been given a seeing to either, as the R3 has been given a new set of stiffer-sprung KYB front forks combined with some big ergonomic changes for a more actively sporty riding position – although if you're a fan of the old R3, don't fret as the geometry of the thing is still near enough the same.
What about the engine and chassis I hear you say? Well those of you with an eagle eye will notice that Yamaha have been a bit stingy and kept the same motor and chassis combo, which was surprising considering the rough time it had in the racing scene last year. So have they done enough to bring it back in line with the competition? Pick up next month's mag right here to find out!
Article continues below...
Advert

Enjoy more Fast Bikes reading in the monthly magazine.
Click here
to subscribe.