Them 'leccy bikes are getting better it seems…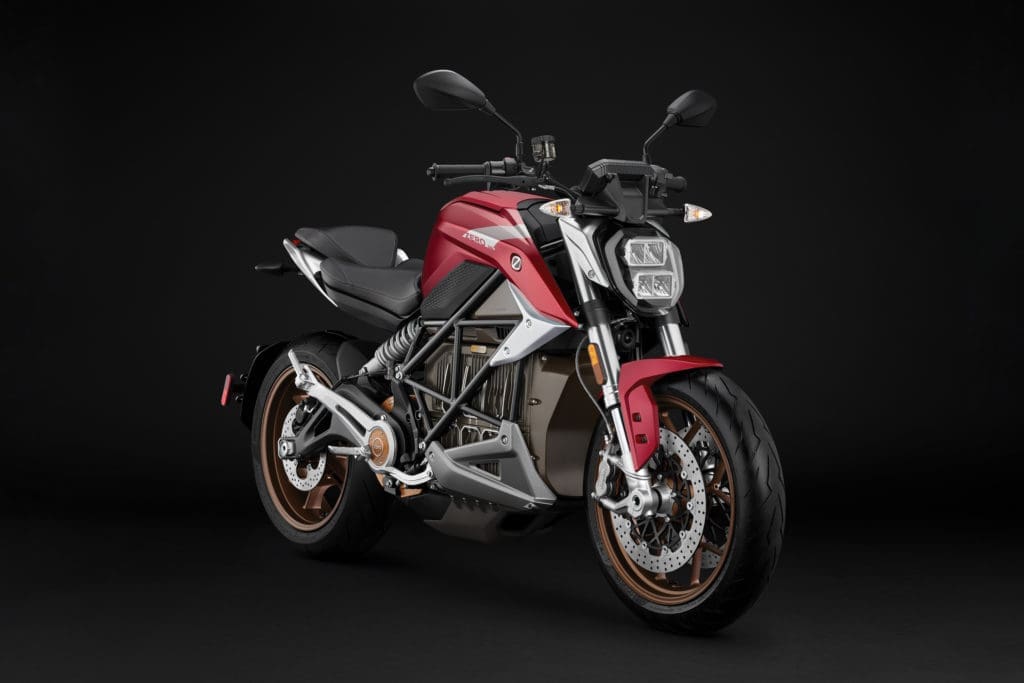 WE WON'T lie (not today anyway). We know you all hate electric bikes out there in internet shouty-opinion land. And you're right in many ways. They're a very long way from being able to replace our favourite nutter sports, hyper-naked and big bhp machinery.
But, a little bit like internal combustion engines back in the early days, they're getting better all the time. And although there are some serious 'laws-of-physics' issues around fast charging, energy density and the like, there is a lot of money and socio-economic will going into making electric cars work. Presumably, much of that basic tech will be transferrable to bikes, so we'll 'benefit' in the end.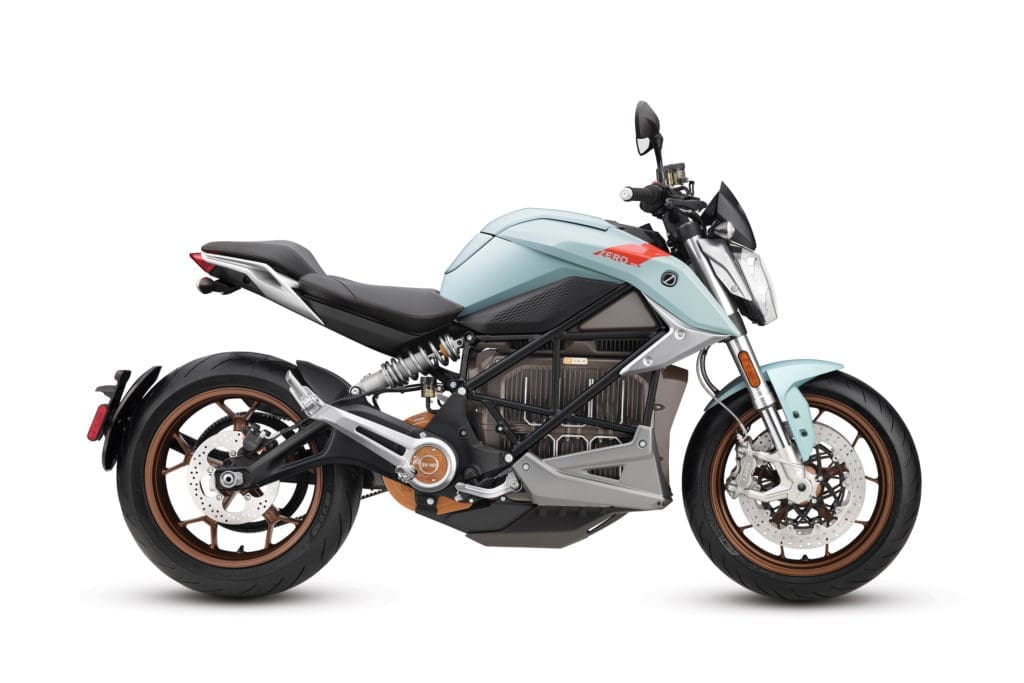 Here's the latest evidence for this – the new Zero SR/F roadster. Now, as is their wont, the PR folks at Zero have accentuated the positives and minimised the negatives. So they highlight the 140 ft-lbs of torque and the 110 'peak' horsepower, plus the 'up to 200 mile' range. Sounds great, right? Well, yes, though that peak power figure can't be sustained – the 'continous' power figure is 54bhp. And the 200 mile range is a 'City' range, with the add-on 'Power Tank' optional power pack. Sit at 70mph and the range drops to 82 miles, without the Power Tank. Top speed is a claimed 124mph, but again that's not a sustained top speed – the actual limit is 110mph.
This is nothing new of course – batteries are still an order of magnitude behind petrol in terms of the pure amounts of energy they can hold. Go fast on an electric bike, and the battery runs out more quickly. The motor and battery also start to overheat when running at maximum output, so have to be throttled down. And charging takes much longer than filling a petrol tank – it takes an hour to go from empty to 95 per cent on the SR/F, with the highest performance charging solution available. Finally, high-capacity batteries are heavy: the Premium SR/F weighs 226kg ready to ride. Zero's not been able to change these laws of physics.
But all that said, the SR/F does move the sector on by a fair margin. That performance is strong, and taken within context, the new Zero looks like it will be a solid package. Most folk don't need more than 100 miles for their daily commuting tasks, and with care, plus the growing electric vehicle charging infrastructure, longer trips are more and more possible every day.
Article continues below...
Advert
The chassis seems decent – think Kawasaki ER-6n – and features a concentric swingarm pivot, while the running gear is middle-order urban roadster stuff. Showa USD Big Piston forks and monoshock, twin radial front brake calipers by J-Juan and Pirelli Diablo Rosso III rubber.
It's got a Bosch MSC stability control setup, plus cornering ABS, and a new Cypher III integrated operating system, and connected app. There's also an optional 6kW fast charger setup available, which comes as standard on the Premium version of the bike.
The basic SR/F with the 3kW Rapid Charger costs £17,990 (that's a £16,490 effective price with the UK government's £1,500 Plug In Motorcycle Grant). The Premium bike with the 6kW Rapid Charger, fly screen, heated hand grips and aluminium bar ends costs £19,990 (£18,490 effective price with the £1,500 Plug In Motorcycle Grant).
Article continues below...
Advert
Interested in a test ride? Zero lives here.

Enjoy more Fast Bikes reading in the monthly magazine.
Click here
to subscribe.