It was around 6pm on Sunday 23 September when I decided that 2019 would be the year to enter my first ever full racing season on a 15-year-old Honda CB500.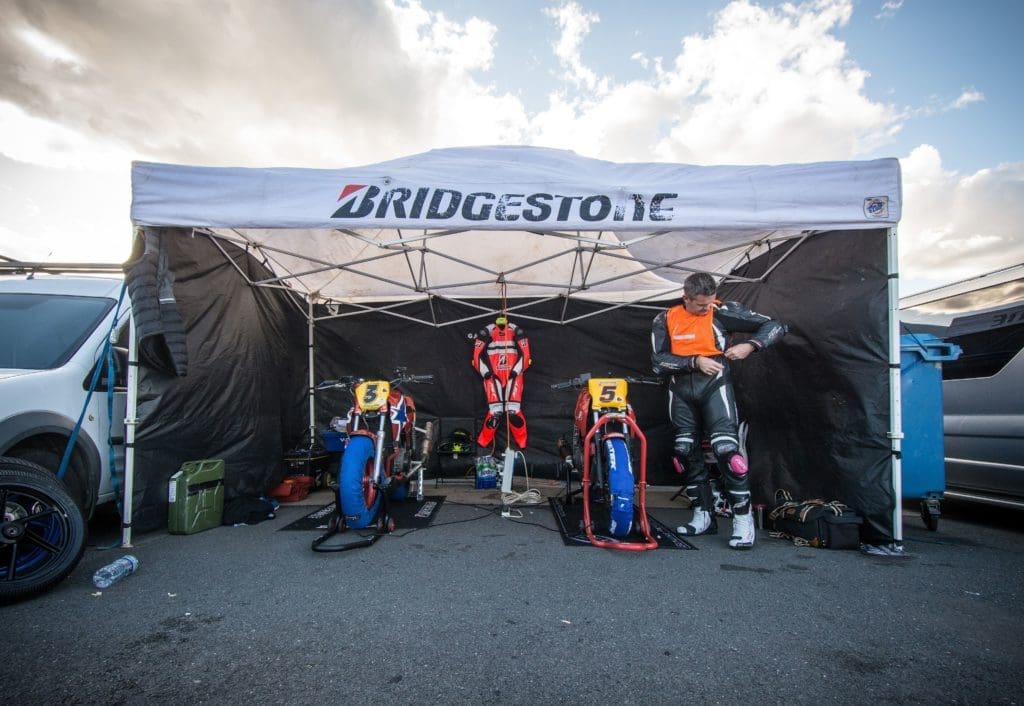 I won't be alone. I shared an awning that day with Gary Hartshorne, a great friend who had convinced me to not only buy a CB500 but to track it, race it and then try to resist entering a full season with the East Midlands Racing Association at Mallory Park.
I couldn't resist it, of course, and a handshake between pals with a combined age nearing that which receives a card from the Queen was the commitment to giving this season a bloody good go.
The story of that day is told in a CB500 racing video on the Fast Bikes Magazine YouTube Channel, and there will be more to follow our progress through this season.
Gary walked away that day with a trophy as the fastest old-boy, and he was far quicker than me, but given his experience on his 'Pig' – the affectionate nickname for the CB500 – he should have been.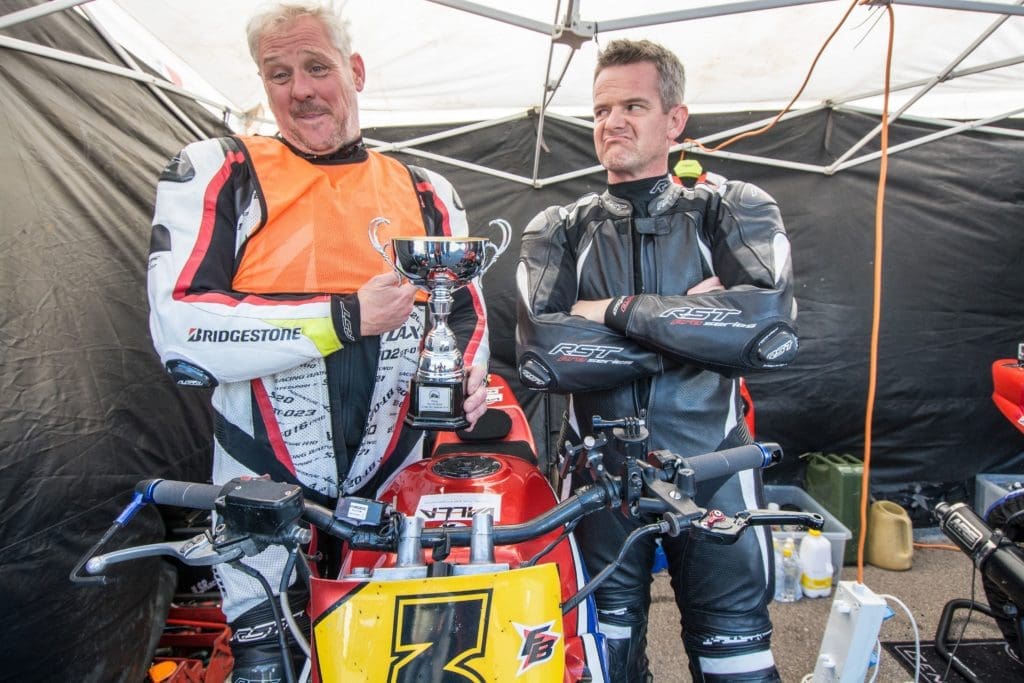 Quick is not a term that many would associate with a CB500, but when you're racing amongst a throng of them, hustling for position with elbows out around Mallory Park, you get every sense of racing you could hope for. And it's something I still crave.
Pigs are a bit flat on the straights where you need to tuck in to make the very most of the 52bhp that you are allowed in the Bridgestone 500 Racing Series with EMRA. But full gas into the corners can keep you in touch with far more powerful bikes on the circuit.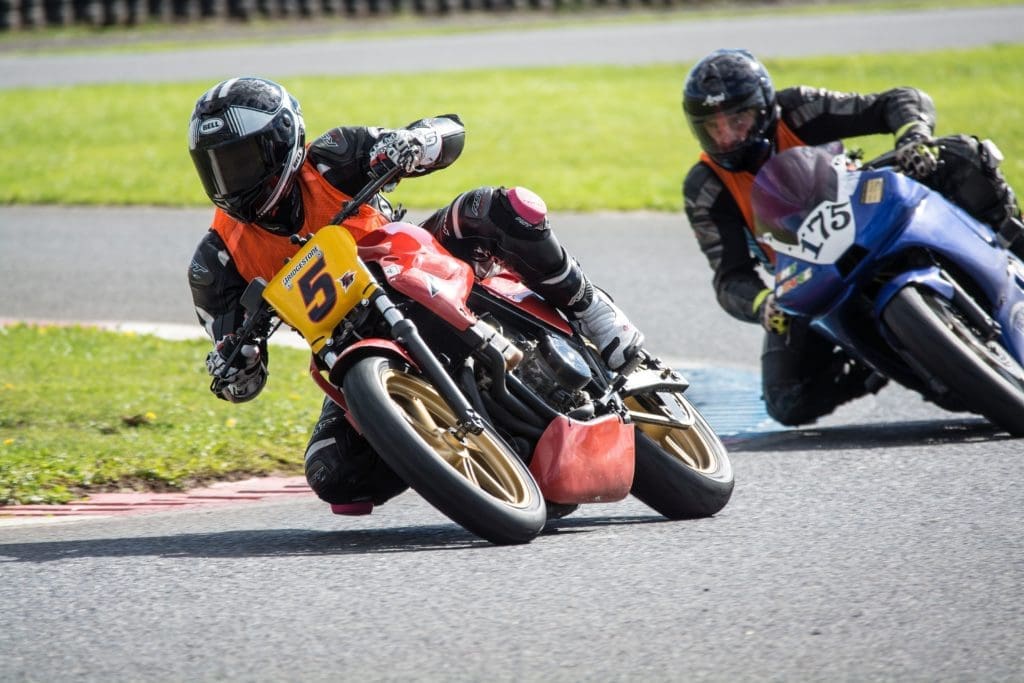 Although EMRA is not just for Pigs, the CB500 is ideal for a first-timer, as it's robust and currently pretty cheap. As little as £1,500 can pick you up a competitive bike, and if time's a consideration EMRA is ideal. You can enter two classes, entering two practice/qualifiers and four races all during a single day. Each round is at Mallory Park and that's where Gary and I will be heading for the first round on Sunday 7 April 2019.
There's a lot to do before then, and while my bike has been in the shop getting a bit of an overhaul my preparation is somewhat behind Gary's. He's been fully prepped and loading his credit card with No Limits Racing charges for track time for the past month. I'm yet to turn a wheel in anger but that's okay … I'm just filling up my excuses bank for when I need to make a withdrawal!
But seriously, at the wrong side of forty I'll be doing something I've never done before: a full season, with limited time and talent. But I couldn't be more excited to be doing it in a jovial and high-spirited EMRA paddock, with a good friend where the goodwill is almost smothering until the time that the lights go out, only to return when the chequered flag is flown and the race is over.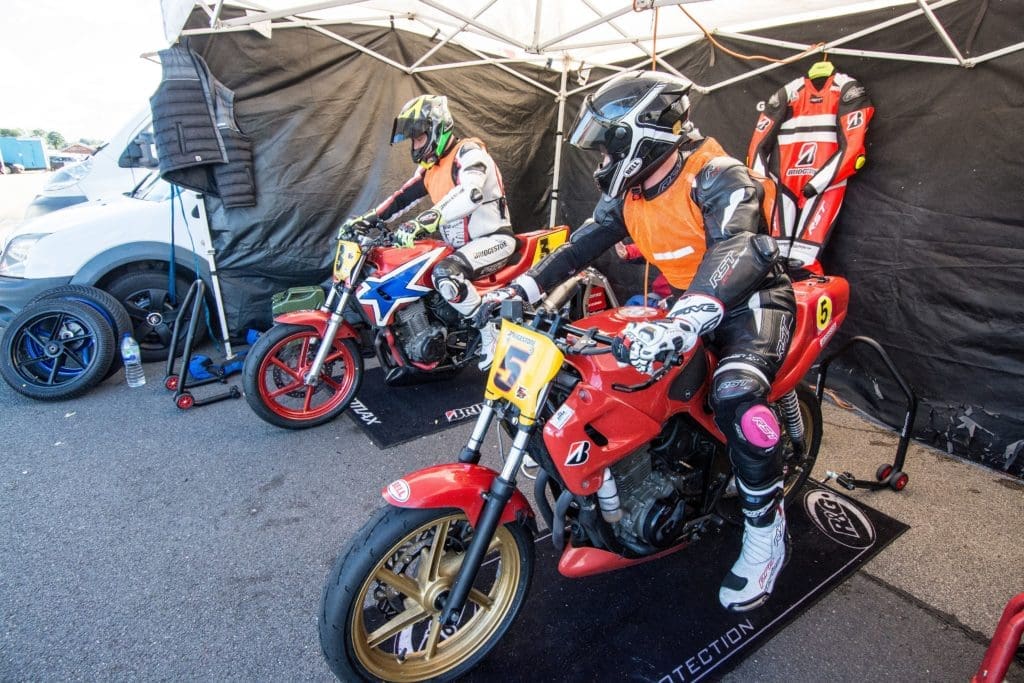 Look out for updates here on www.fastbikesmag.com from Gary and I as we take you through our budget season. If you get chance, it would be great to see you at Mallory where we'll be in the Bridgestone Awning. Just make yourselves known and the kettle will be on for each of these dates:
Round One – 7 April
Round Two – 12 May
Round Three – 9 June
Round Four – 7 July
Round Five – 11 August
Round Six – 21 September
Wish us luck!
Charlie

Enjoy more Fast Bikes reading in the monthly magazine.
Click here
to subscribe.