Who doesn't love blasting tunes or taking the piss out of your mates mid ride?

Wait, aren't intercoms for 70 year old couples who tour Europe on a GS? Well strangely, they really aren't, and after using it once it's been on nearly every long journey since. To be honest, I don't know how I ever lived without one…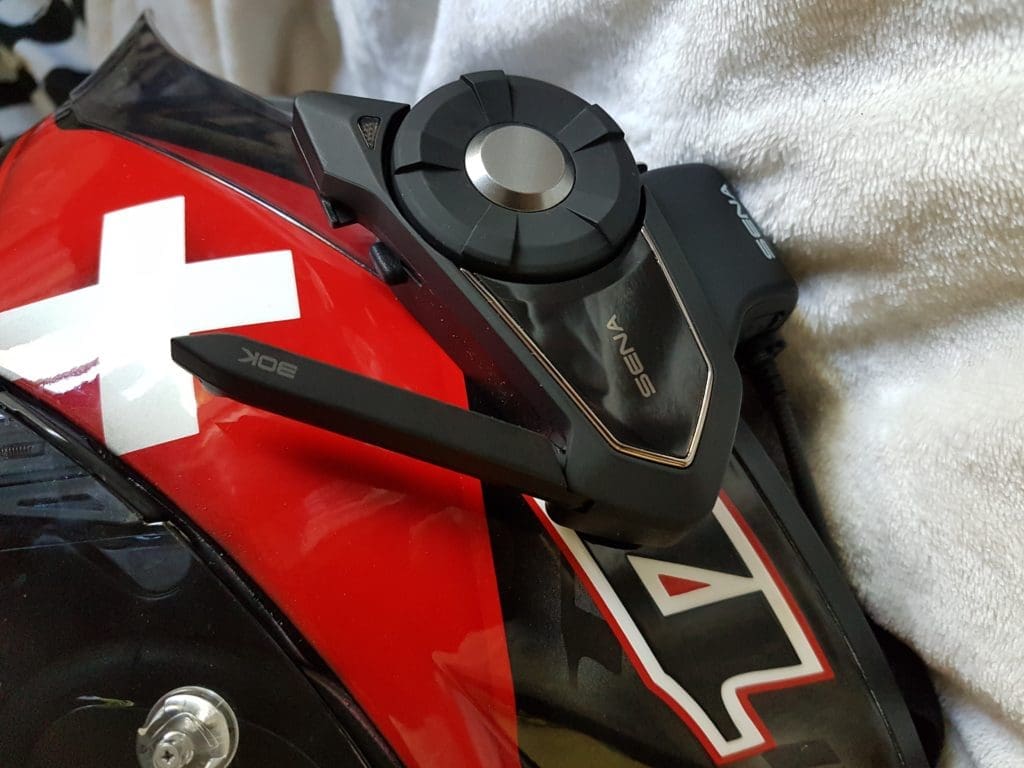 Firstly, and most importantly, they make things safer and easier when riding fast with your mates – within speed limits, of course. With the intercoms on and paired up with one simple push of a buttom we're able to relay information of the road ahead to each other, where it went, if it was blind and also what was coming; on group rides we can now overtake easily without the worry of oncoming traffic, push harder on roads we'd never seen and communicate perfectly – it really is a monumental help for blasting about.
It wasn't even just about safety either, as it makes journeys way more fun whether on your own or in a group; get a couple of these, and you'll be clattered with constant banter, jokes and some serious non-pc chats. The only downside is that I just wish I had a little less wind noise through my AGV to hear it above 60mph, but Bruce and Boothy, who both wear Shoei, have no drama at all hearing things – and the volume is impressively high with a decent clarity.
It was a doddle to install underneath the cheek pads on your lid (I actually stuck mine in between ordering a fry-up and receiving it!) and they're incredibly simple to use, and pair. Even on a group chat I had mine connected up to my phone with some tunes blasting, and when someone talks it automatically turns the music down to hear the conversation, or pauses it if you've got a phone call coming through. The battery life was mightily impressive, the range was good (about 150 metres or so I'd say) and the buttons are easy to navigate once you get used to them – even with gloves on. Try 'em, they're worth their weight in gold…
Sena Mesh 30K Intercom
Tested by: Carlos
Miles: 500
Time: Three days
Price: RRP £289.99
Web: www.Feridax.com

Enjoy more Fast Bikes reading in the monthly magazine.
Click here
to subscribe.