BMW hoped its fourth generation S 1000 RR made a splash on its first outing, and it didn't disappoint around a soaked Estoril.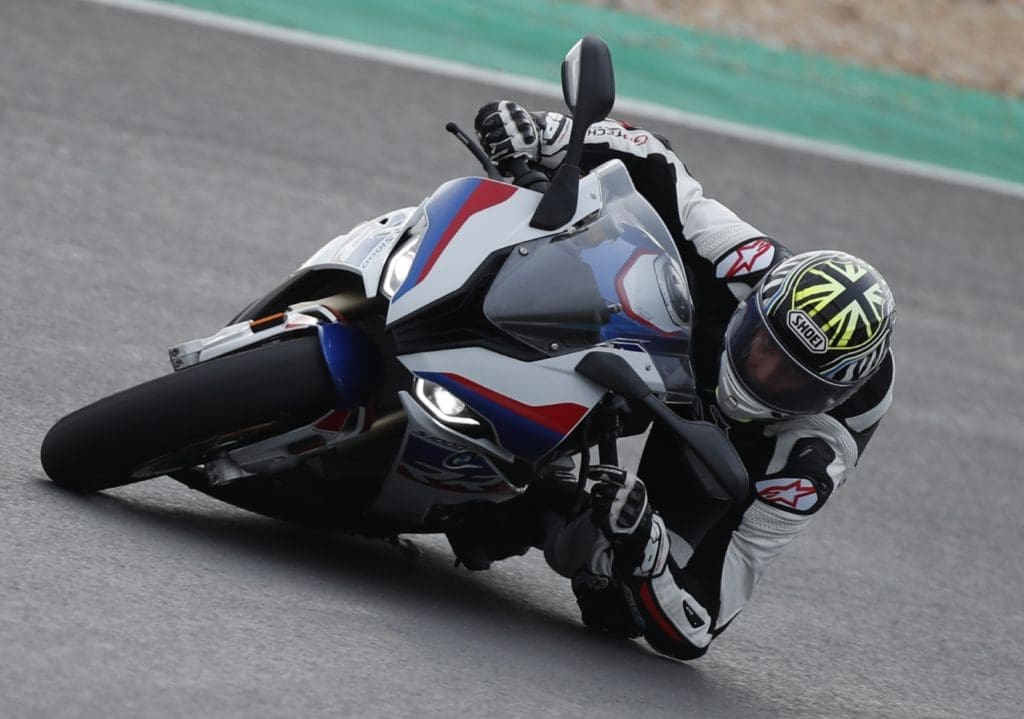 More powerful, more agile and packing more tech than a Curry's PC warehouse, it was inevitable our love for BMW's revolutionised flagship Bahnstormer was only going to get stronger… the question was how much stronger?
For the past six months, we've been transfixed by the new RRs (RR, RR Sport, M-Sport), taking in their every curve, teases of tech and lavish performance figures. With a claimed 204bhp on tap (8bhp gain), and a broader spread of torque (113Nm) compliments of a box-fresh, smaller, lighter and smarter motor that's seen the integration of BMW's ShiftCam technology (pioneered in their cars), the fourth iteration RR promised to be something of a bruiser, and a featherweight one at that.
Increasing horsepower is one thing, but binning off over 10kg in the process (M-Sport) is nothing short of outrageous… in the best sort of way. How did they do it? It was a case of starting from fresh, with no pre-determined hang-ups to carry over from previous models, chasing grams at every opportunity with every aspect of the new BMW being trimmed down, toned up and subjected to a ruthless 'slimmer of the year' directive – if it wasn't necessary (such as the missing rear section of the bellypan), it wasn't factored in.
As a result, the new Flex Frame's 1.3kg lighter, the sexy, underbraced swingarm has been trimmed down by 300grams and the engine weighs a stonking 4kg less. And that's before you start looking at components such as the front discs with their 500gram saving or the newly introduced LED headlights that haven't just saved precious mass, but completely reinvented the guise of the Beemer.
Gone are the asymmetric units of old that categorically split opinions to the extent of Marmite, consequently giving the RR a much needed face-lift and a fresh talking point for wannabe designers as to whether BMW's change of direction is acceptable to them or not? Only time will tell, but even the most die-hard of early generation RR lovers will surely warm to the bike's new 6.5" TFT dash, that not only brings colour and clarity into the cockpit of the RR, but hosts a whole new wave of tech.
Article continues below...
Advert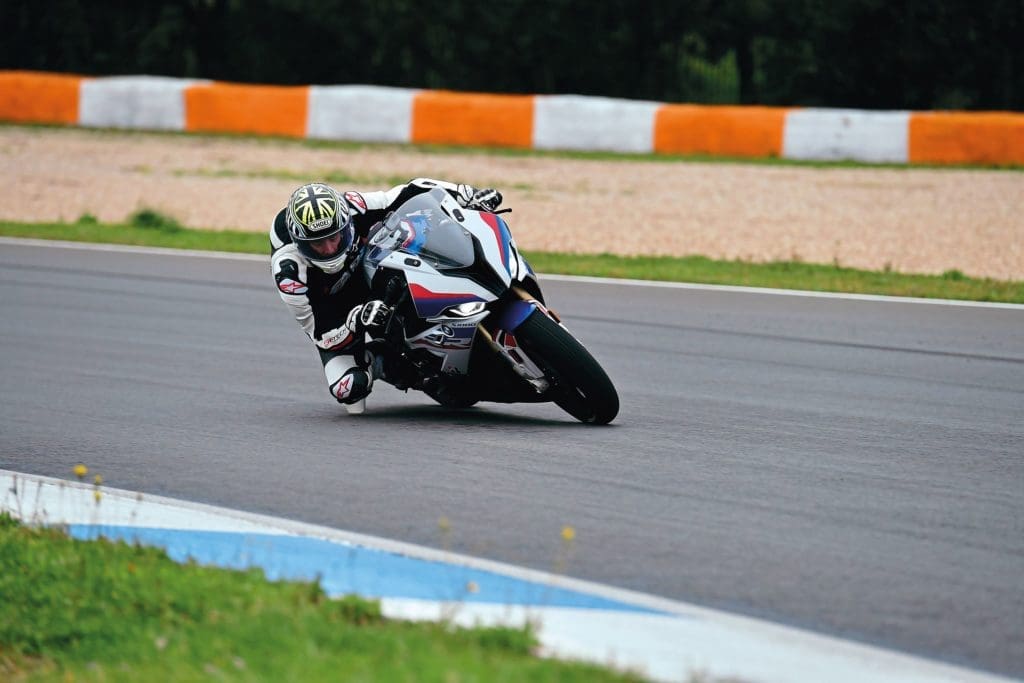 The RR's never been a luddite, but as well as the four riding modes that come stock on all models (Rain, Road, Dynamic and Race), the optional trio of Pro Modes (standard on the M-Sport) allows the user to delve into the inner workings of the bike's set up like never before, altering features such as power, braking, slide control and even weight transfer characteristics. It's revolutionary stuff that systematically blew my mind during a pre-ride briefing as we waited for a relentless downpour of the wet stuff to shift off so we could get a proper grasp of the tech on test ('Come to Portugal, they said…').
But my god, when we did spin some laps, in both the wet and dry it blew us away. Pick up this month's copy of Fast Bikes Magazine to find out what we thought!
Article continues below...
Advert

Enjoy more Fast Bikes reading in the monthly magazine.
Click here
to subscribe.