It finally arrived, round 1 of the Bridgestone 500's with EMRA. Are we ready?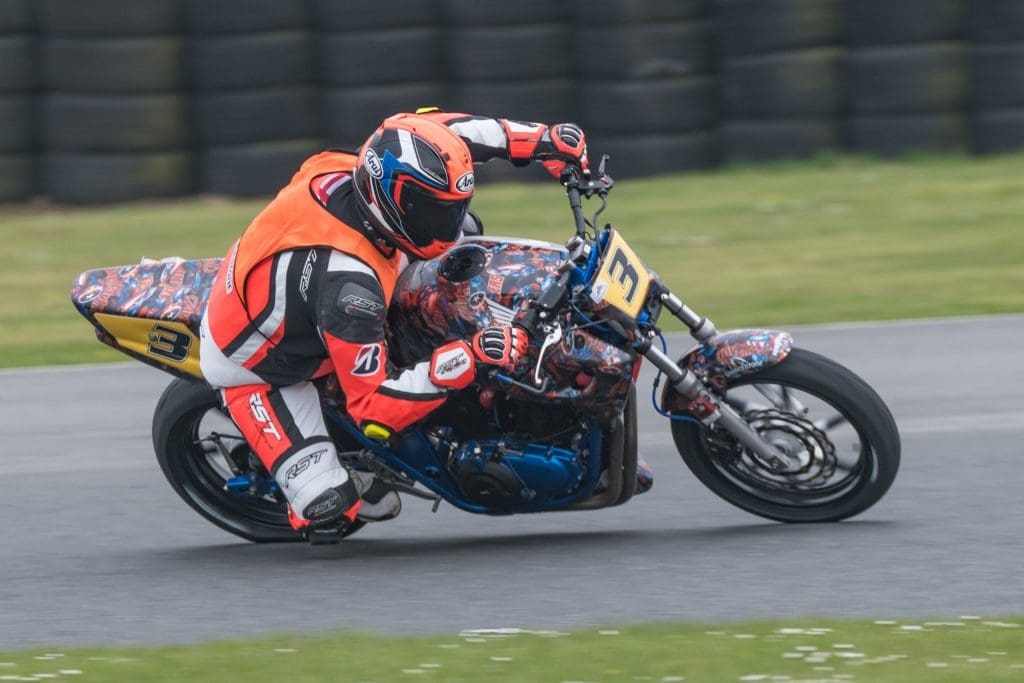 The bike is, but I'm not! I really don't think it matters how many times a race meeting appears my nerves will always stay the same, as were Charlie's. Your thoughts, some negative, some positive, just mess around with your mind to an extent you overthink absolutely everything.
I even stopped on route to Mallory to check I had put the bloody bike in!
Once in the paddock though, I tend to relax more. The atmosphere is great and the energy in there is enough to power the bikes on its own. Everyone and their entourages are all there for the same thing and are going through the same mixed bag of nerves that I am.
A race paddock has many different noises and smells, clattering awning poles, generators, BBQs and many mixes of music from all 4 corners. Sunday, however, the smell turns to bacon and the noise turns to engines and the PA system. There is something very special waking up in a race paddock: especially when you sleep in a windowless van. Complete darkness changes to the view of race transporters, caravans bikes and expectation.
First job of the day is noise testing down in pit lane and then the bike is back under the awning, warmers on and ready to go. Well, that's what I thought! An eagle-eyed member of our team spotted a nut missing from my swing arm spindle. So a search ensued to blag one. After much searching one was found, so a massive shout out and thank you to fellow racer and true gent – Mark Bonney. My day could've been over before it had even started.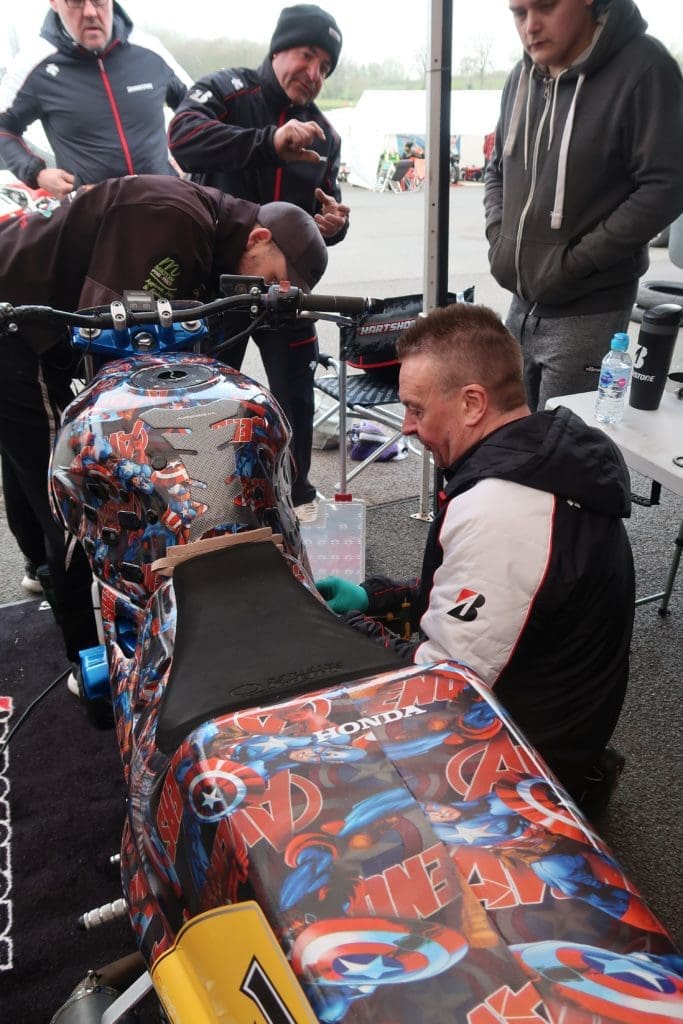 Panic over.
Qualifying was a tense affair with 41 little oinkers on track. It was tighter than a camels arse in a stand storm. I didn't get one clear lap, and that showed on my lap time, securing 11th place on the grid.
On the warm up lap for race one my CB500 aka Captain America started to splutter, like it was running out of fuel. I thought I would need to pull in. As the lights went out and the clutch was dumped CA still didn't feel right. The spluttering was still present and it just didn't get off the line and every man and his dog out dragged me into Gerrards. Fortunately, after half a lap the issue just disappeared and didn't come back for the rest of the meet. Very Bizarre.
As I had a bad start I had to override to try and get some places back, made loads of mistakes and probably ended up going slower as a result. Having said that, I did manage to finish one place higher than qualifying. 10TH wasn't so bad considering.
This meant my grid slot for race 2 was 6th. I really needed to get a good start here to take advantage, and this I did. 7th into Gerrard's but 6th on the exit and this would be where I would eventually finish the race. The top 5 were just a bit too quick for me and as much as I tried, I just didn't have the pace to stay with them. So rather than lob it, I decided to stay within my comfort zone and settle for 6th. It's a long season with 12 more races and the 14 points for 6th may come in very handy.
There is more to tell from the racing of course, including joining the Minitwins for more action on the day that is detailed HERE in a video on Fast Bikes YouTube site.
Overall this was a great start and brilliant to see so many CB500's lining up for the Bridgestone 500s.
It's going to be an interesting season – If you can make it come see us at the next round on 12th May at Mallory Park.

Enjoy more Fast Bikes reading in the monthly magazine.
Click here
to subscribe.