It doesn't take a lot of brain science to work out that the new Triumph Rocket III will be a bit naughty
YES YES, we know, it's a silly fat cruiser, and we should be only ever posting photos of balls-out superbikes AT ALL TIMES JA JA!! But bear with us on this one for a minute. There are two types of folk in the world – those who think the Triumph Rocket III is a hilarious piece of brilliant nonsense – and those who haven't ridden one.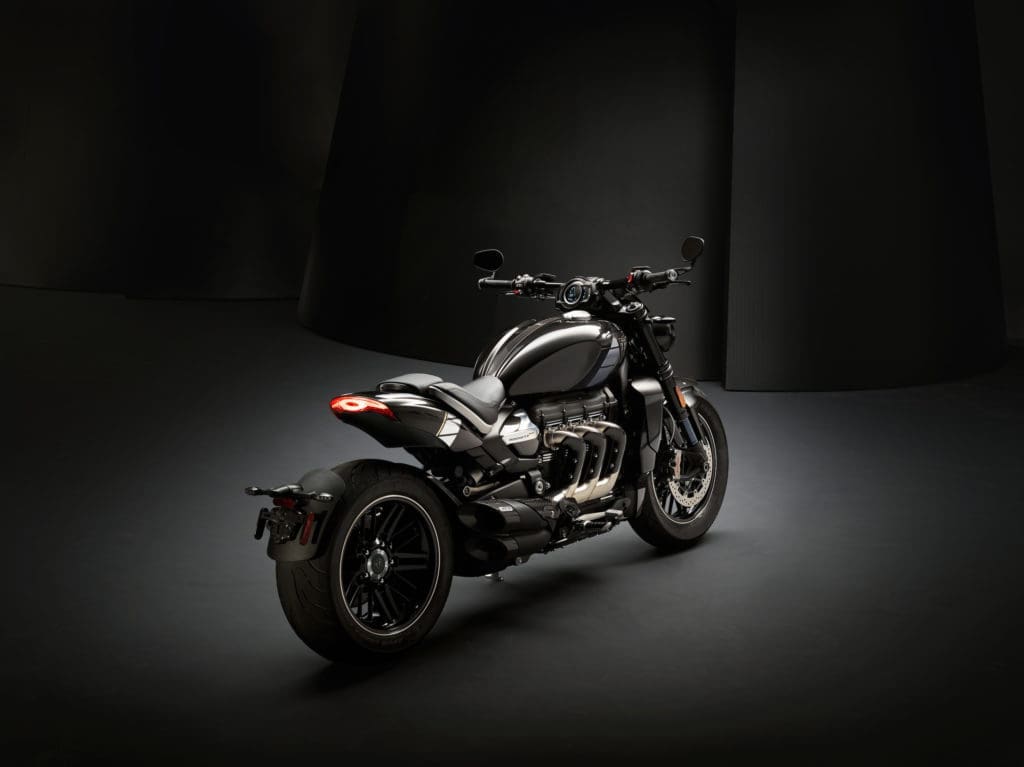 Because yes, even the outgoing model is a total laugh from start to finish. A 2.3 litre inline triple engine, with the torque of a Chieftain tank and a meaty 140bhp should be enough to keep you interested of course. But the Hinckley hooners actually went and put that mega-lump in a pretty decent chassis. Okay, you'd not catch us taking one round Brands Indy (unless we'd had a few pints more than usual). But on the road, it rocked, bouncing its way round a twisty back road like a baby elephant after eating a warehouse-full of Haribo.
AND NOW THEY'VE MADE IT EVEN BETTERER!!! Yes – we got a bit of a teaser about the new Rocket III a few months back, but now there are some more deets, and extra pics, and from what we hear, it's going to be launched in California very soon. Fingers crossed for an invite – because it looks mega, mint, massive – choose yer adjective.
Amazingly, they've decided that a 2.3 litre engine isn't big enough, so the new bike is actually a 2.5 – and with 170bhp claimed, it's the most powerful Triumph EVER. While we're on the superlatives, it also has 163ft lb of torque, which they reckon is the most made by any production bike, by a huge margin. We're not doubting them – that's 50 ft lb more than a Kawasaki ZZR1400, the generally-accepted torque-meister.
As well as a bigger lump, we now get a single-sided swingarm, which is nice, plus new monoshock suspension. There are Brembo Stylema brakes to slow us down, and they've even managed to dump 40kg of weight off the total mass (the old one was around 360kg though, so this one will still be the wrong side of 1/3 of a tonne…)
Article continues below...
Advert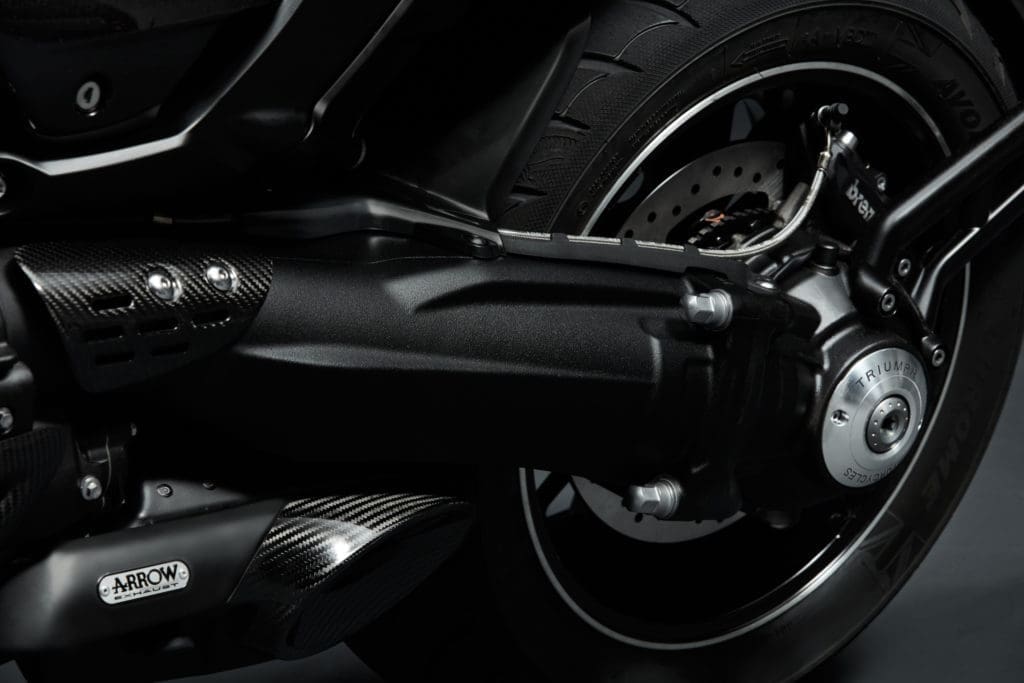 Finally, since it's not 2004 any more das neu-Rocket also gets a load of das neu-tech. So there are riding modes, traction, ABS, quickshifter, hill-hold function, Bluetooth connectivity, tyre pressure monitors, LED lighting, keyless ignition – the lot, in other words. Nice.
No word on price as yet – but it is a limited edition fancy model, and they're only building 750 (for the moment), so expect a fairly chunky price tag. If too much is never enough for you though, then it could be worth every penny. More when we find it out!!
Article continues below...
Advert

Enjoy more Fast Bikes reading in the monthly magazine.
Click here
to subscribe.