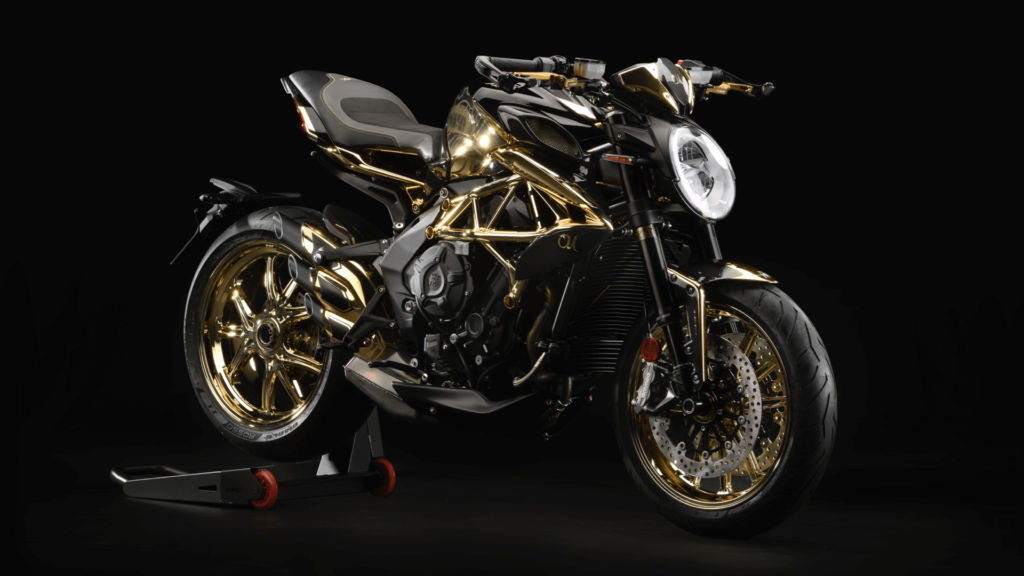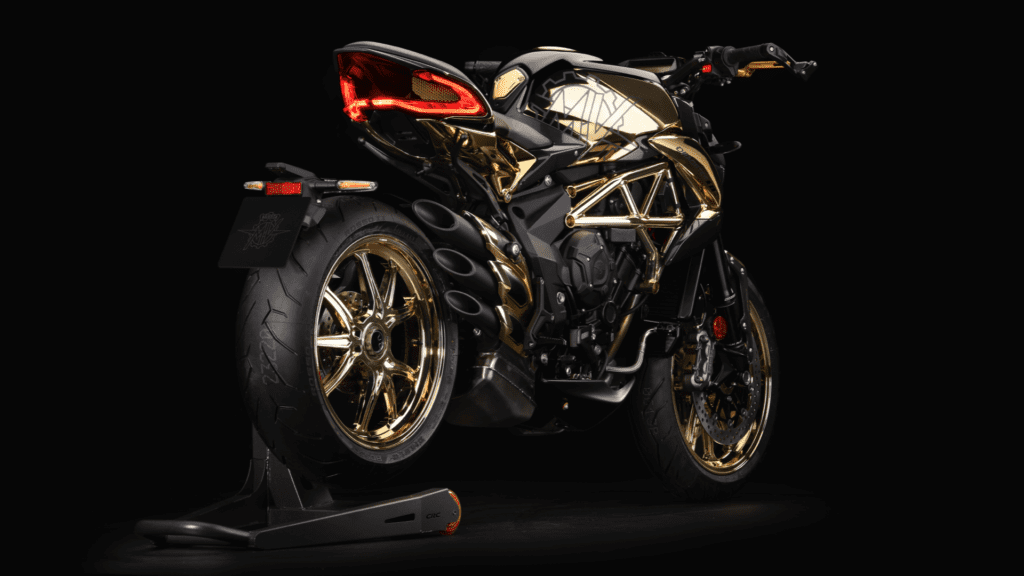 Secret client has one-off 'Shining Gold' 800cc gold-plated roadster created by factory techs…
Say what you like about MV Agusta and its owners, they're not worried about a little bit of showing off. Hence this special Dragster 800 RC, built for an undisclosed client in the factory's Reparto Corse race division. It's limited to just one, and even has a 001/001 plaque, hahaha.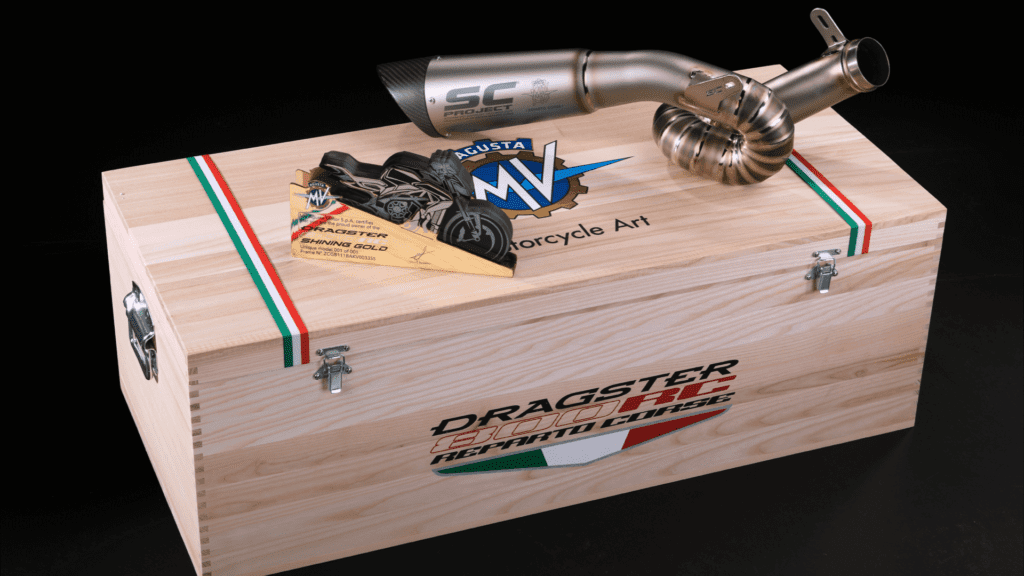 It's mostly a cosmetic build, with lashings of gold plating, though there is a sweeeeet SC Project pipe on there, and a smattering of carbon and ergal chassis parts. Oh, and there's also a matching X-Lite X-803 ultra carbon helmet, again, with a coating of the precious metal. The owner also got a wee gold model for the mantelpiece in his ex-council terrace house, nice.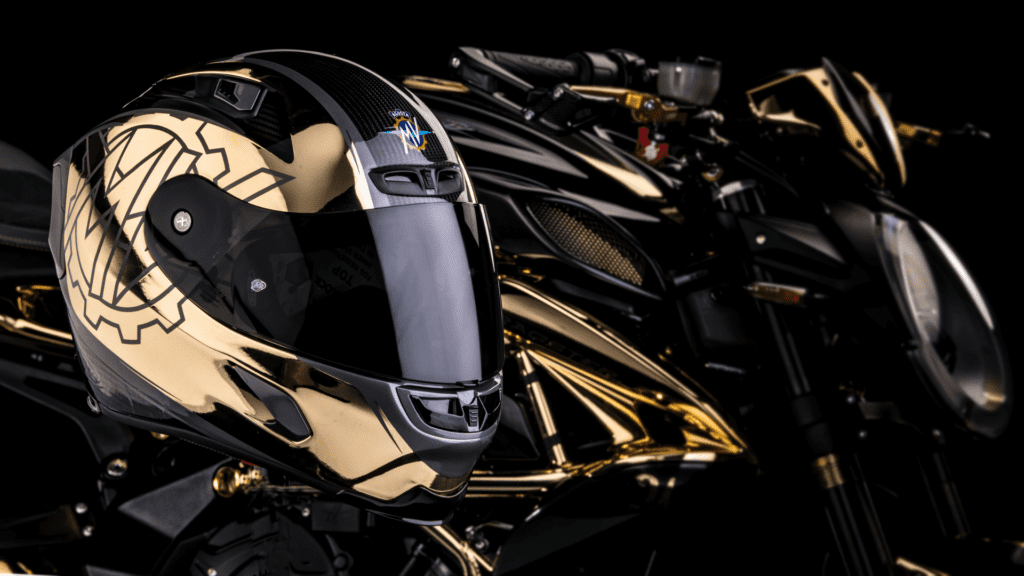 If we're honest, it's not quite our cup of tea. A gold, exotic, hyper-naked Italian machine is a bit 'James Bond baddie', kinda sorta. But it grabs some attention, and the basic Dragster 800 is one of the most fun bikes you can buy, so we're giving it a cautious thumbs-up…
Comments
comments