Evolution not revolution for Yam's litre superbike, with high-rpm engine mods seemingly aimed at WSB improvements. Is it enough to top the league leaders though?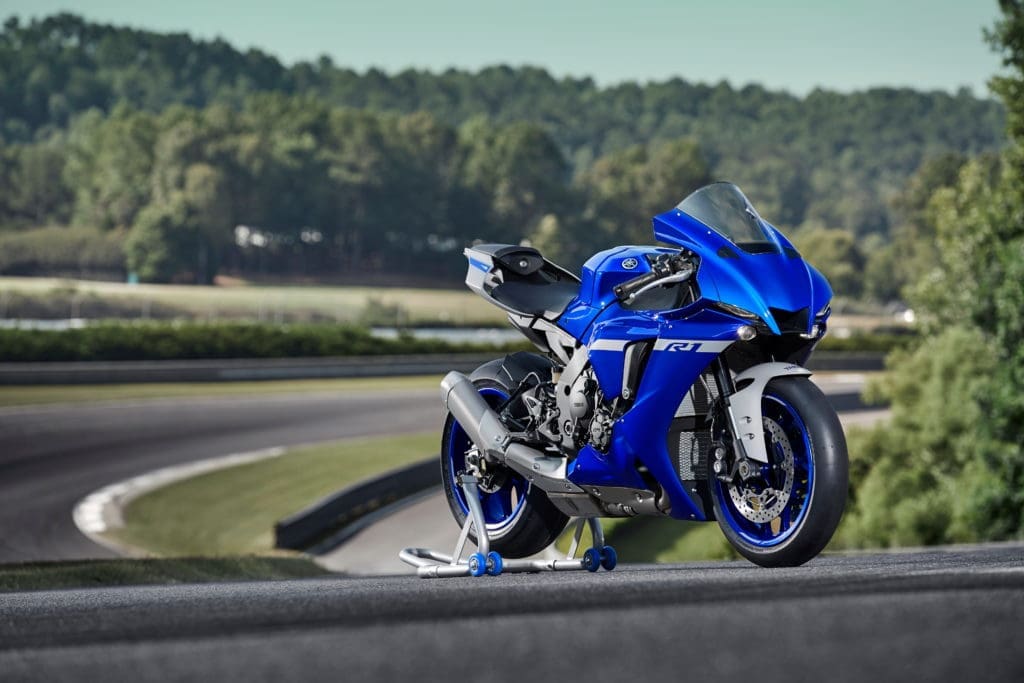 Yamaha's been ploughing its own superbike furrow for a decade now, with the crossplane crank big-bang configuration on its R1 engine. Having the uneven firing order from the unique crankshaft gives the sound and feel of a big twin, which used to be the way to get better traction and drive out of corners. On the other hand, it makes it a little harder to get peak power, so the tuning fork guys had to work harder to get up to the 200bhp+ that the competition is churning out.
And for 2020, that USP remains – the new bike, released this weekend at Laguna Seca, sticks mostly to the established R1 knitting, as it were. New intake and exhaust tweaks claim to sharpen up the performance, while meeting EU5 emissions regs, with a heap of new catalysts in the exhaust chambers. The cylinder head boasts new cam followers and cams, redesigned combustion chamber and inlet ports, and the injectors are re-positioned at the top of the intakes. Yamaha talks of improved high-rpm performance from these changes, so we imagine this could be a move to help out the WSB teams, rather than anything we'd spot on the road.
Away from the still-200ps engine, the chassis gets suspension and brake tweaks, with revised fork and new brake pads, plus the latest Bridgestone RS11 rubber. There are updates on the electronics too, with new ABS cornering modes, updated launch control and fresh engine braking settings controls.
The R1M has had a bit more of a fettle, and now features fancy new Öhlins ERS NPX gas-pressurised front forks. We've not seen these before, but they seem to be a cheaper entry-level variant on the FGR300 superbike design. A small gas chamber inside the fork bottom axle brackets does the job of the larger cylinders on the FGR300s, pressurising the oil inside the fork like on a rear shock. That reduces cavitation and improves damping performance all round – cunning stuff from the big 'Ö'…
Both bikes have new bodywork which echoes the R6 design of a few years back, and claims to be derived from MotoGP, and reduces drag by five per cent. No wings though, which is a bit of a surprise on the M for sure.
Article continues below...
Advert
We'll hope to be riding this bike in the autumn. In the meantime here's a GIGANTIC gallery of pics to keep you occupied…
Article continues below...
Advert

Enjoy more Fast Bikes reading in the monthly magazine.
Click here
to subscribe.