First 200bhp adventure bike on the way?
When the facts change, we change our minds round here at Fast Bikes Towers. So when 'adventure bikes' had like 55bhp at the piston-top, while weighing more than a small Volvo, we poo-pooed them with extreme prejudice. Big traillies (as they were known) like the old 750 Honda Africa Twin (60bhp/209kg dry) and Yam 750 Super Tenere (70bhp/204kg) might be top of the hipster pops now, but back in the 1990s, they were about as popular as gonorrhea amongst us performance-obsessed Brit bikers.
But nowadays, the firms are bolting some proper mad lumps into these beasties. The 'new' Africa Twin and Super Teneres have reasonable power outputs, while BMW's S1000XR gets a 165bhp S1000RR motor, and Ducati's been using barely-disguised superbike V-twins in its Multistrada for years. The current Multi is a 1260, makes 158bhp and has the torque of a dumper truck. So, we've become fans of this sort of nonsense, especially since they generally come with decent chassis kit as well now.
But too much is never enough – so we're putting our hands together for Ducati, which is now planning to put its latest V4 motor into a Multistrada. There have been spy pics doing the rounds for a while, but it all got official at the factory this week, when big boss Claudio Domenicali announced that a V4 Multi will be hitting our inbox for 2021. It's not clear which engine will be in it, but we're imagining it will come with the 214bhp 1,103cc V4S version. So even with a hefty retune for 'more torque' (lolz), it will be a piece of piss to get 200bhp out of it. That's more than a Hayabusa, ffs, in a 'big traillie'.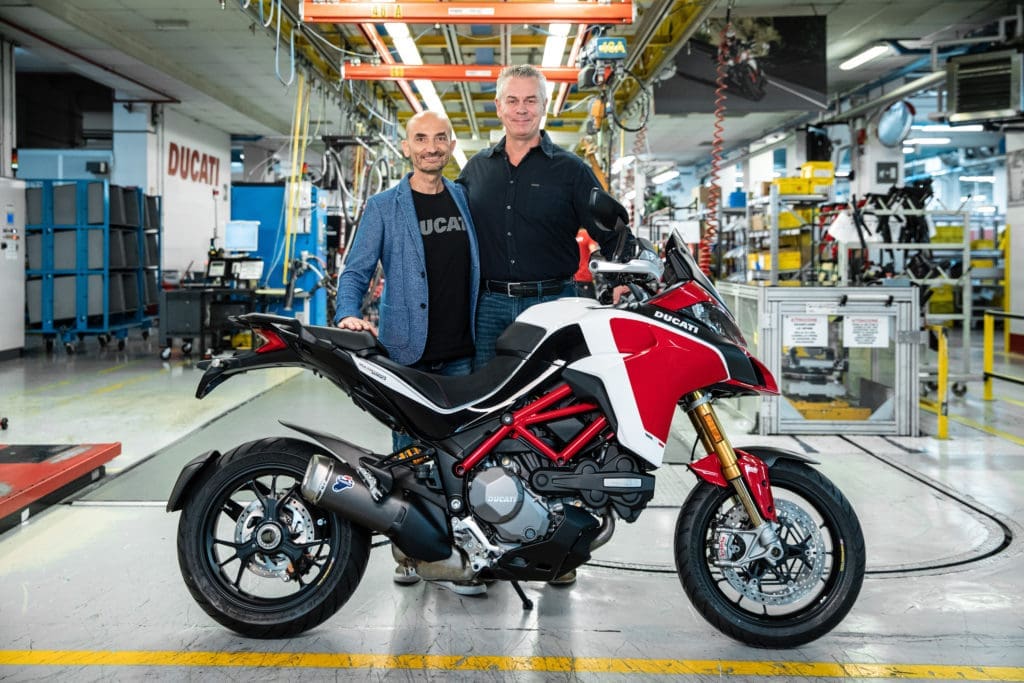 Domenicali was announcing the 100,000th Multistrada (a posh Pikes' Peak, conveniently) rolling off the assembly line, which is pretty impressive for such a high-end machine, even if they are counting all the old air-cooled mingers too… We're sad not to see the V4 Multi for 2020, but they need to keep the scene clear for the flash new Streetfighter V4 which is coming this year.
More on this as it comes – the Ducati press shindig at Milan is on November 3, so set a reminder on yer calendar…
Article continues below...
Advert

Enjoy more Fast Bikes reading in the monthly magazine.
Click here
to subscribe.