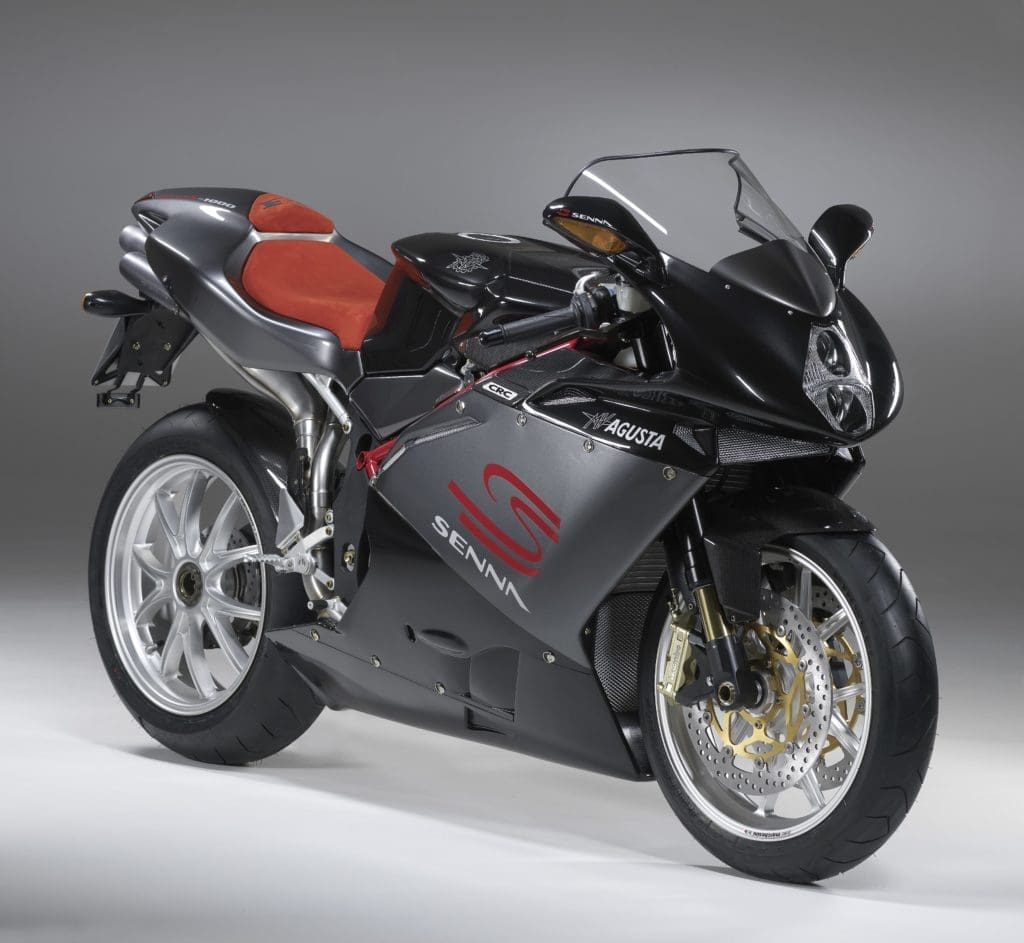 Exotic Italian marque first appeared in 1945
They'll need a massive cake in Varese this week – because the good folks at the MV Agusta factory will be blowing out 75 candles as they celebrate three-quarters of a century making sweet motorbikes. Launched by Count Giovanni Agusta as a subsidiary of his aviation firm (which now makes helicopters), it expanded after WW2, when the aeroplane business was suspended and Italy needed cheap two-wheeled transport to get moving again.
Now, if you're a proper oldster, you'll remember the brand as a mighty force in world championship racing in the 1950s, 60s and 70s. Before the Japanese took over, Agusta generally swept the board at GPs, including a 17-year run of consecutive 500GP title wins between 1958 and 1974 inclusive. Partly that was down to snatching up the best riders: Giacomo Agostini, John Surtees, Mike Hailwood and Phil Read all rode for the Varese outfit. Partly because its four- and three-cylinder machines were top performers, compared with the steady British singles and twins.
On the other hand, if you're more of a millennial type, then you'll have different views of Agusta – as a chi-chi builder of beautiful high-end road bikes. The 750cc F4 appeared at the end of the 1990s, designed by 916 designer Massimo Tamburini, and eclipsed the Ducati in terms of gorgeous design for many people. The firm built on the success of that bike with the Brutale naked machine, then expanded its inline-four motor to a full 1000cc, before building a middleweight triple in 675 and 800 forms. The whole range has generally exuded style, panache and design, rather than dull practical stuff.
If, like me, you fall a little between those two stools, then Agusta didn't feature much in your early biking life. From the late 1970s until 1997 the factory fell silent, with no new road bikes built at all. The brand had been bought in 1991 by Claudio Castiglioni as part of his Cagiva business – which also owned Ducati, Moto Morini and Husqvarna at the time. There was plenty going on for Castiglioni to look after, so Agusta went on the back burner a little until Ducati was sold in 1995, and he could concentrate on Varese.
So – an interesting history for sure. But what about now? Well, MV Agusta is still making striking machinery, with Brit designer Adrian Morton penning masterpieces like the Brutale Rush 1000 and the Superveloce 800 going into full production. It's expanded into China, with Loncin Motor agreeing to help produce small-capacity machines over the next five years. And Lewis Hamilton still loves its bikes. The firm still has a Castiglioni at the heart of it – Claudio's son Giovanni is current president – but the Sardarov family bought the firm in 2019, with Timur Sardarov taking over as CEO from Castiglioni.
Article continues below...
Advert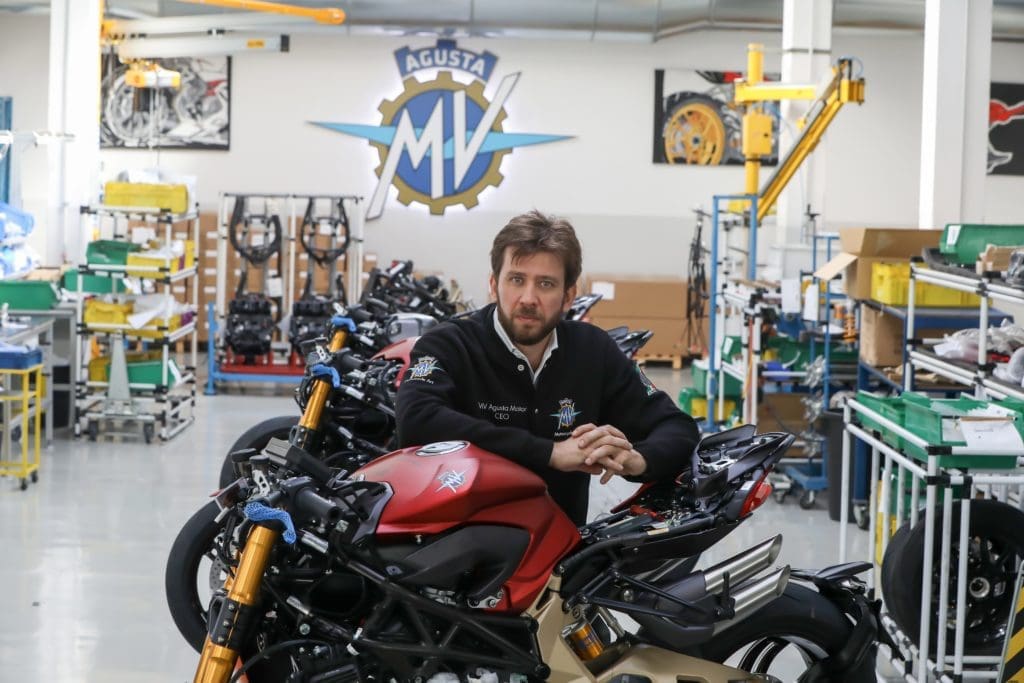 We're looking forward to a spin on the new Rush 1000 and Superveloce 800 soon. And MV Agusta will be holding a proper anniversary celebration event this summer, on June 20-21 at the factory – so get planning for a summer jaunt to Varese if you're a proper Agusta fan.
Article continues below...
Advert

Enjoy more Fast Bikes reading in the monthly magazine.
Click here
to subscribe.