Getting wet and cold whilst out trying to enjoy two wheels is no fun at all, which is why a proper set of winter kit as an absolute must – starting with a good, solid, toasty set of gloves…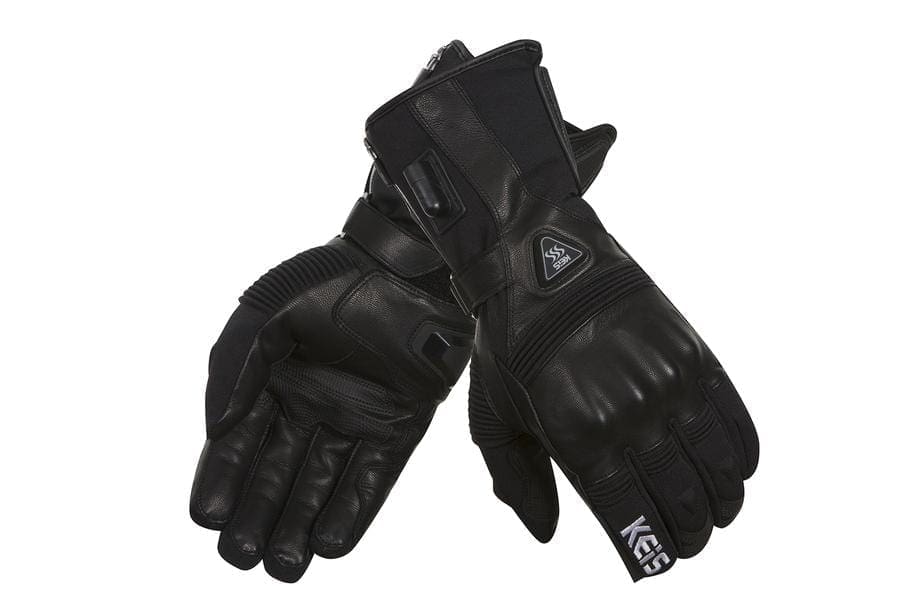 I absolutely love a heated grip, but they aren't on most of the bikes we ride nor are they always warm enough to keep that wind-chill at bay, so a set of proper gloves was a must for this year; and with the new tech advancements nowadays, they just had to be heated. Not just heated though, they need to be properly waterproof as well, and after hearing a lot of good things about Keis (my dad still raves about his jacket that's about 400 years old), I opted to go down that route.
To be honest though, I'm bloody glad I did; from the very moment they arrived, everything felt premium, from the very box that arrived, to the gloves, and the extra battery pack – which is worth its fairly hefty weight in gold. From the very time I stuck my mitts in 'em, they felt absolutely spot on; they're soft and comfy, as you'd expect from a glove that's not a range-topping sporty summer glove, but thankfully they don't feel anywhere near as bulky as I thought they would.
There's a bit of protection across the knuckles which is nice and even though they feel warm, thanks to a mix of some posh materials (semi-bonded Hipora and Ballistic Spandex if you're interested) I haven't found myself getting sweaty hands, whatsoever; even with the heating on full blast. To be honest, they feel like a great glove without even getting the heated element going, but once I started using it, I wondered how I ever lived without it.
Using a whole heap of test bikes, I've only used the battery pack that fits neatly in a little pocket on the cuff, and the batteries have provided more than enough charge for over an hour of riding. The settings are easy to toggle with a massive button that's impossible to miss, but if I was going to use these for some big, winter journeys, I'd definitely get a proper, wired battery kit sorted for longevity on those long journeys. They feel good, look smart, aren't bulky, and still fit over the cuff of leathers, without any hassle. Don't get me wrong, it's a big lump of cash, but for me it's worth it, to alleviate at least some of that winter misery and cold. I just need some heated boxers next…
Tested by: Carlos – Miles: 1500+ – Time: 3 months – Price: £199.99 (plus £82.50 battery pack – Web: www.keisapparel.com
Article continues below...
Advert

Enjoy more Fast Bikes reading in the monthly magazine.
Click here
to subscribe.