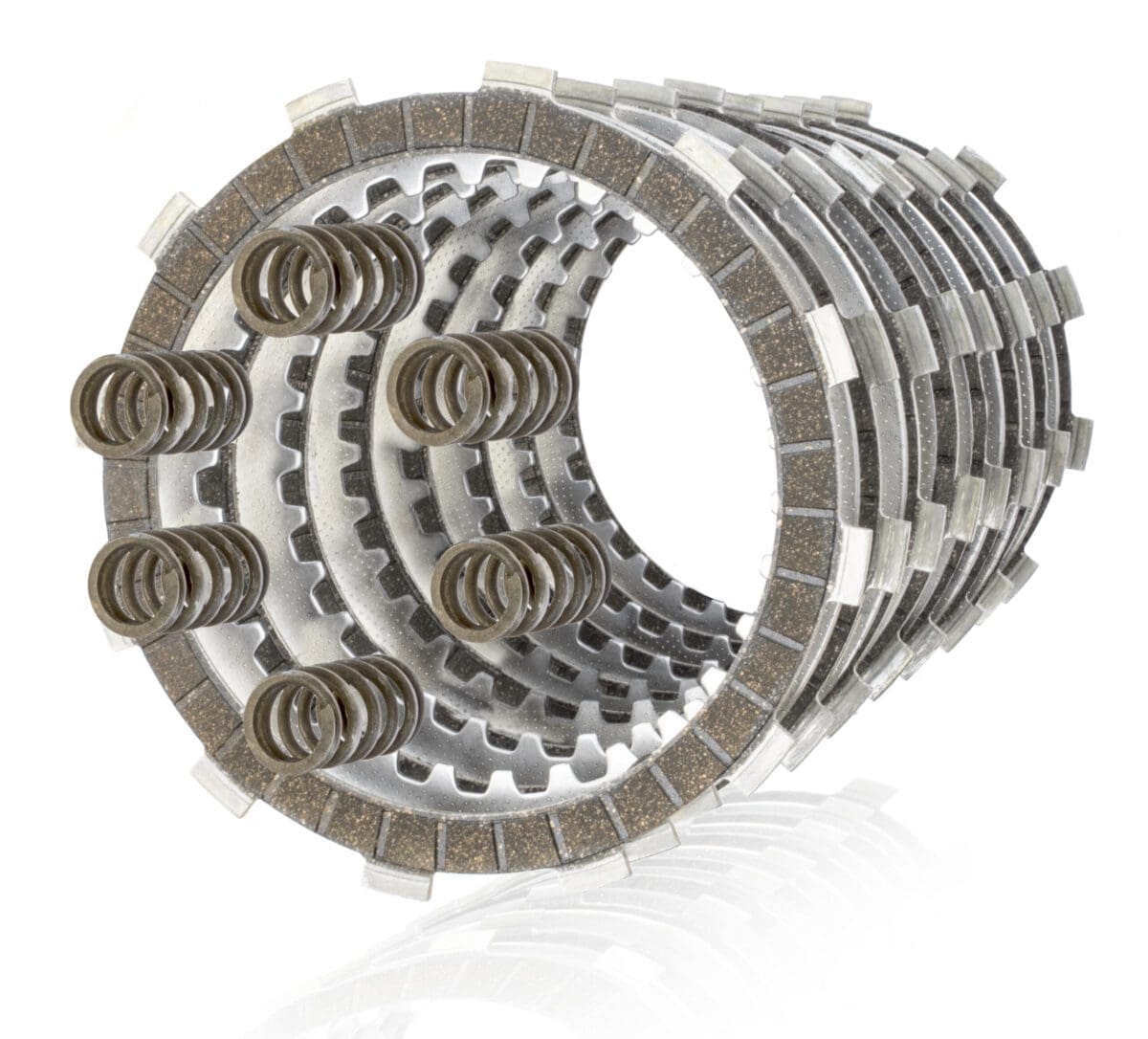 Top quality aftermarket plates and springs at decent prices from Brighton-based aftermarket parts specialist
Your clutch is one of those parts on the bike which get very little love until they go wrong. The friction and steel plates just sit there, spinning away and gradually wearing out over thousands of miles, while the springs get hot and eventually lose their set. Abuse – like hoiking up big second gear wheelies on the clutch – can quickly bring things to a head though, and as soon as you start to feel any sort of slipping under power, you need to get it sorted. These things don't heal up themselves sadly, and once the plates start to lose grip and spin, wear is massively accelerated.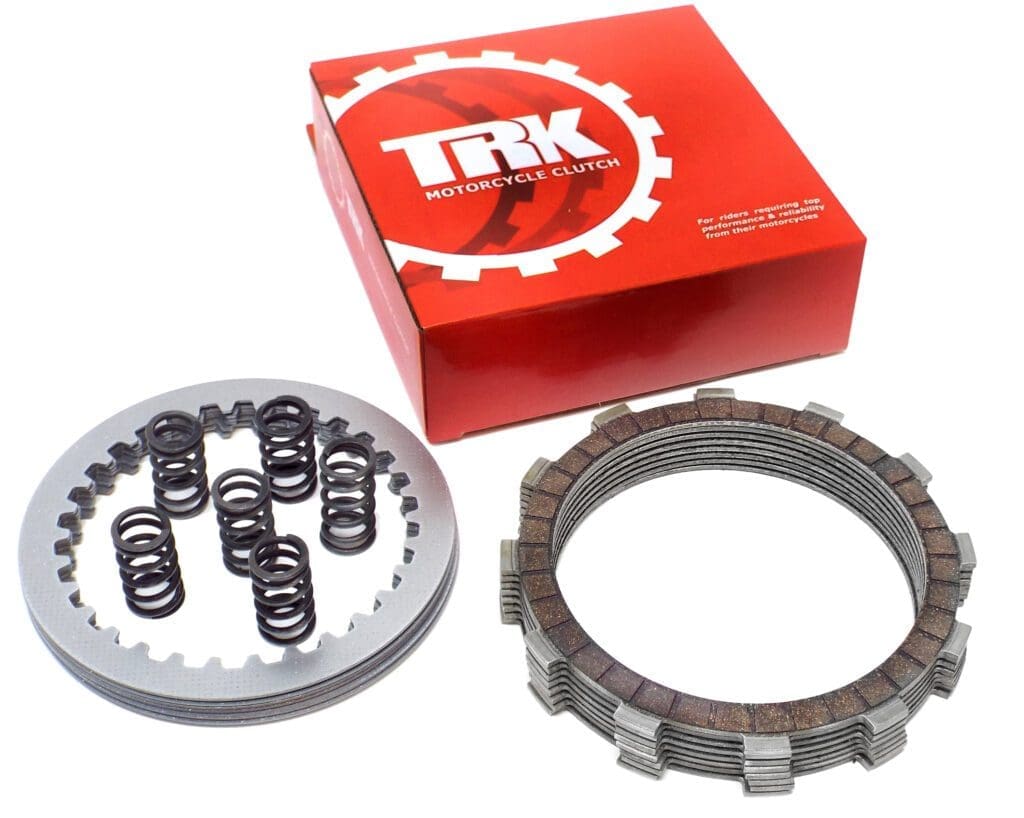 OEM parts are the ideal choice in theory, and if you have the cash and are running a nearly new bike, under warranty, then you might be best sticking with factory parts. But on older bikes where cost is more of a factor, aftermarket is the way to go. No point spending £500 on parts to sort the clutch on a £750 commuter is there?
Enter British spares firm Wemoto. Based in Brighton, the firm started as Worlds End Motorcycles, and has expanded into a mail-order spares supplier, with a massive range and great service. They're so big now that they can commission their own ranges of OE-quality aftermarket parts – like the TRK brand of brake parts. And now there's a TRK range of clutch parts too. You can get friction and steel plate kits, as well as heavy-duty spring sets, at really good prices.
Our man Al has got a kit to try out on his project Yamaha Fazer (featuring in our sister magazine Classic Motorcycle Mechanics), and it looks like good stuff. Nicely packaged, with well-finished parts, they're on par with the best of the aftermarket, and seem a cut above no-name eBay stuff from China.
Prices are decent – the Fazer friction plate kit is £48.96, steel plates are £36.58 and the spring set is just £8.15, and the TRK kits are available for hundreds of bikes, old and new. More info at the Wemoto website: www.wemoto.com
Article continues below...
Advert
Article continues below...
Advert

Enjoy more Fast Bikes reading in the monthly magazine.
Click here
to subscribe.