Not everyone needs a decent kitbag in their life, but if you do, you'll want to know about this one.
I picked mine up three years ago, handily arriving at a time when my previous item was on its last legs, complete with sticking wheels, knackered zips and more scratches than a child who's just run through a thorn bush.
It served its time well, but the prospect of Yamaha's ginormous and shiny proposition gave me huge relief. Even the design of the kitbag got my heart racing because its layout was both spacious and logical.
The main compartment measures in at 85cm long, 45cm wide and 45cm tall. It's huge (150 litres), completely unadulterated by any dividing segments, and that means you can comfortably throw all your riding kit in it (leathers, helmet, boots, gloves) with enough room left over for a second pair of leathers and six bottles of duty-free (yes, I've tried it).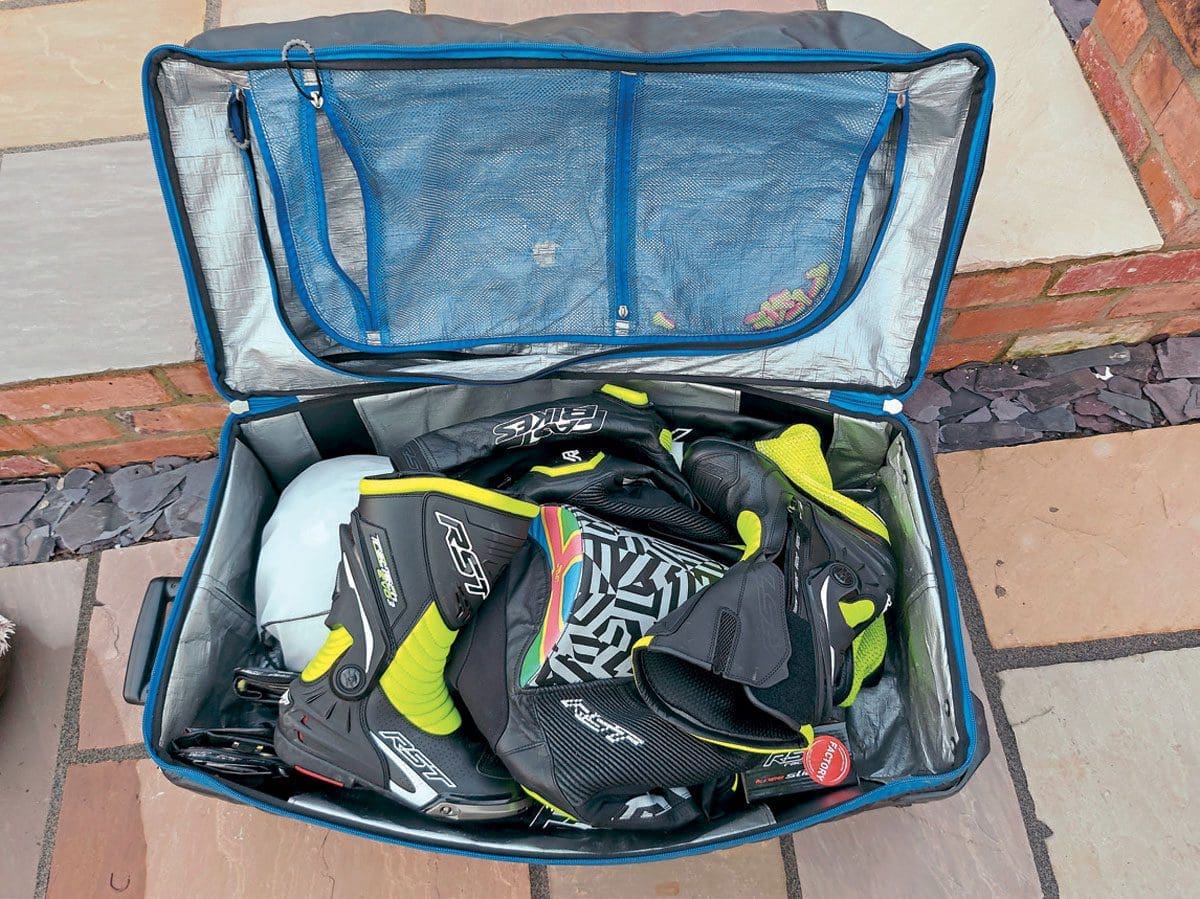 Admittedly, that would send you way over the baggage allowance of most airlines, but that's not the kitbag's fault.
Despite its size, it weighs in at under 4kg, making it the lightest bag I've ever owned. And that's not because it's missing any particular bells and whistles.
Yes, it's got a collapsible handle (two positions). Yes, it's got integrated, zippered stowage pockets in the roof of the bag (so you can separate dirty and clean clothing). And yes, it comes kitted with bulletproof coaster wheels that can stomach the odd trip down a staircase (don't ask).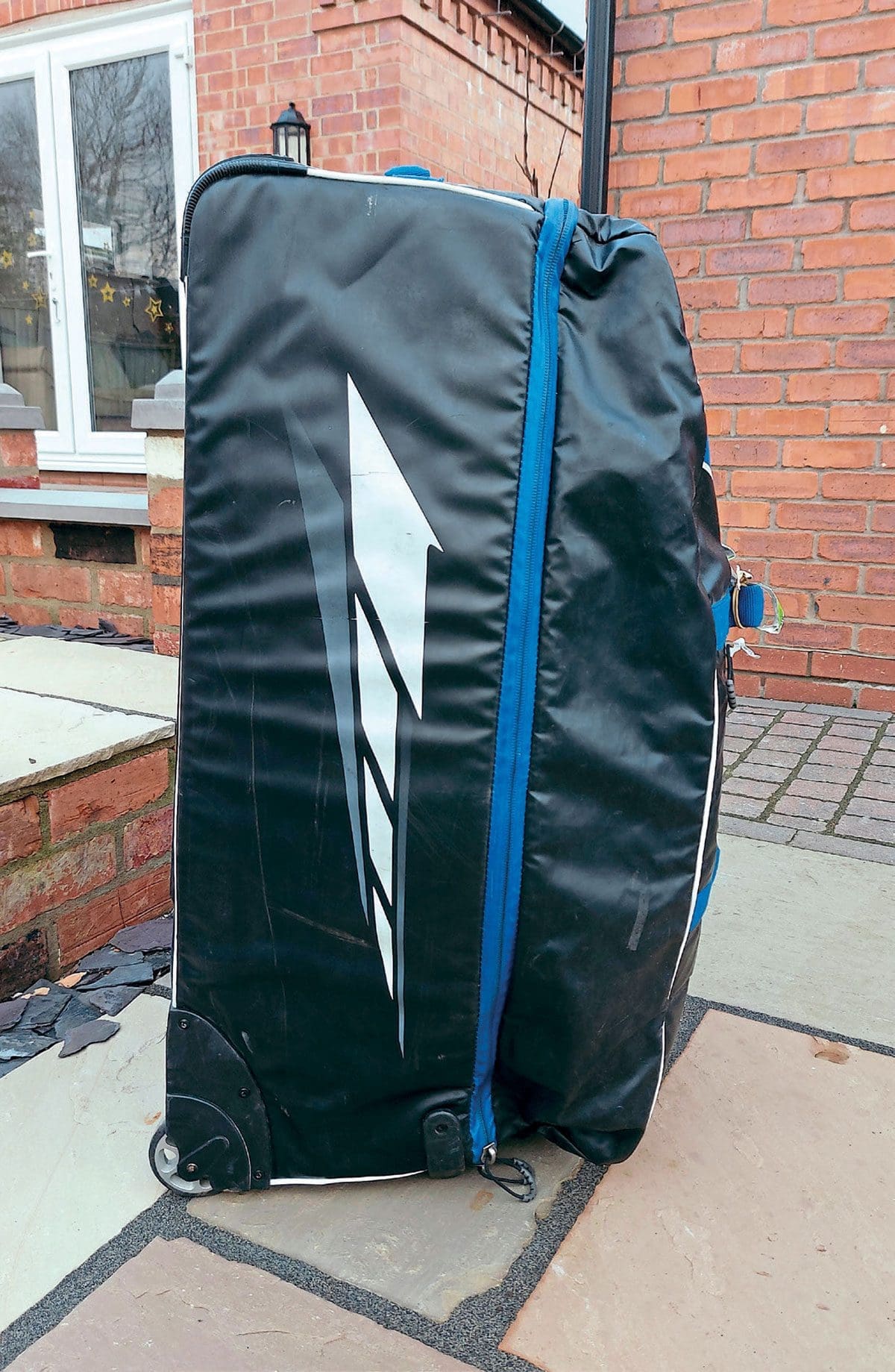 The underside also boasts two protective rails that ensure the precious cargo inside is partially shielded from the abuse of airport baggage handling, and I've also been impressed by the supple yet strong ballistic nylon outer material that's finished in a fancy Yamaha blue PVC coating.
Despite tens of trips overseas and hundreds of UK trackday visits, my bag still looks as good as the day I got it, with the only issue being a mildly mullered corner on a zip. The zips themselves are in cracking order and I've come to love the tactile, generously-sized loops that come kitted as standard.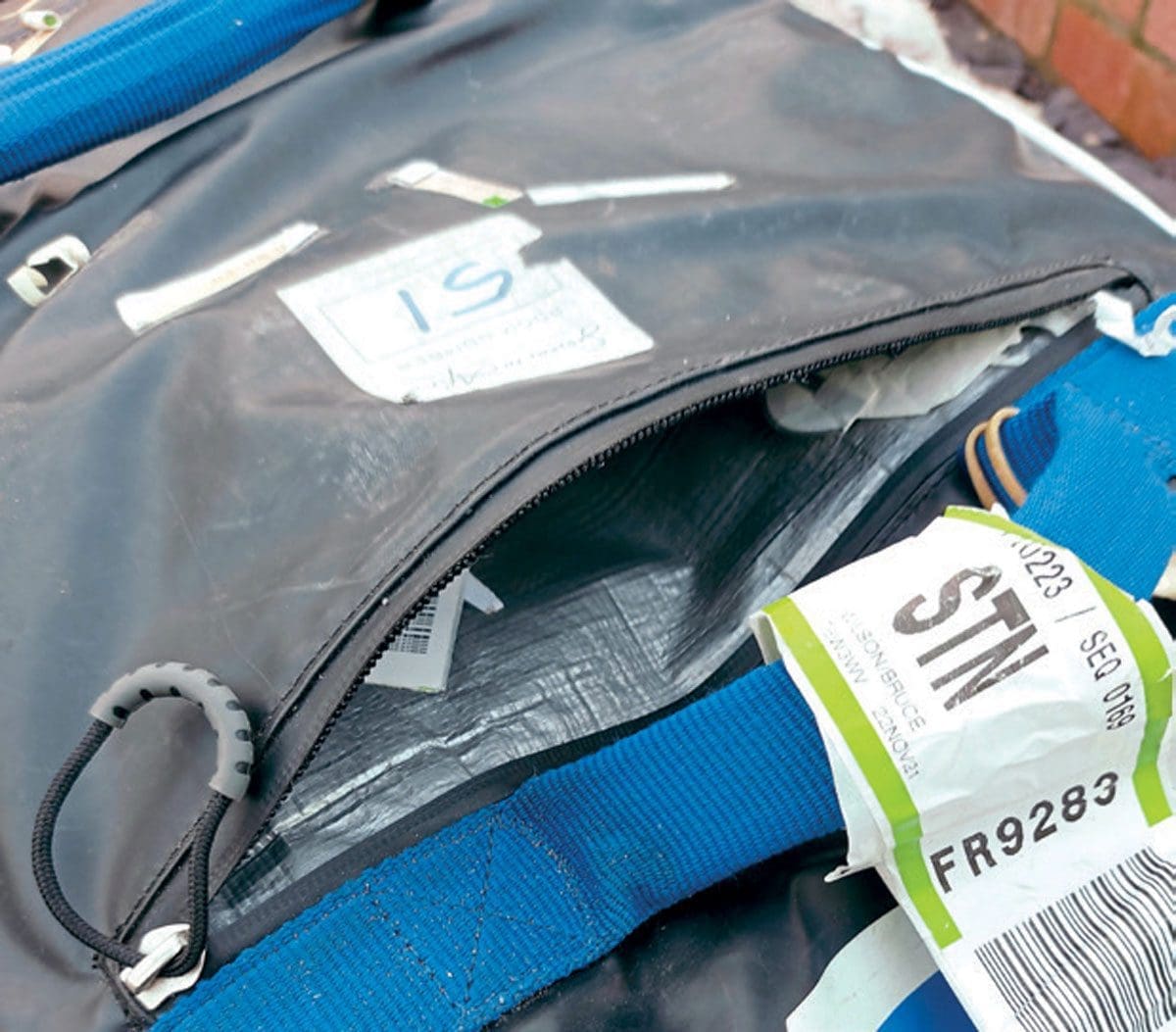 The three grab handles on the bag is another big bonus, meaning it's easy to manhandle when needs must, and I should probably give kudos to the one and only external zipped pocket on the outside of the bag roof, which has proven a good nesting place for essentials that require quick and easy access.
I really can't rate this kitbag enough. That said, I should point out it is due to be superseded very shortly by a new version, which I can only hope lives up to the brilliance of this one.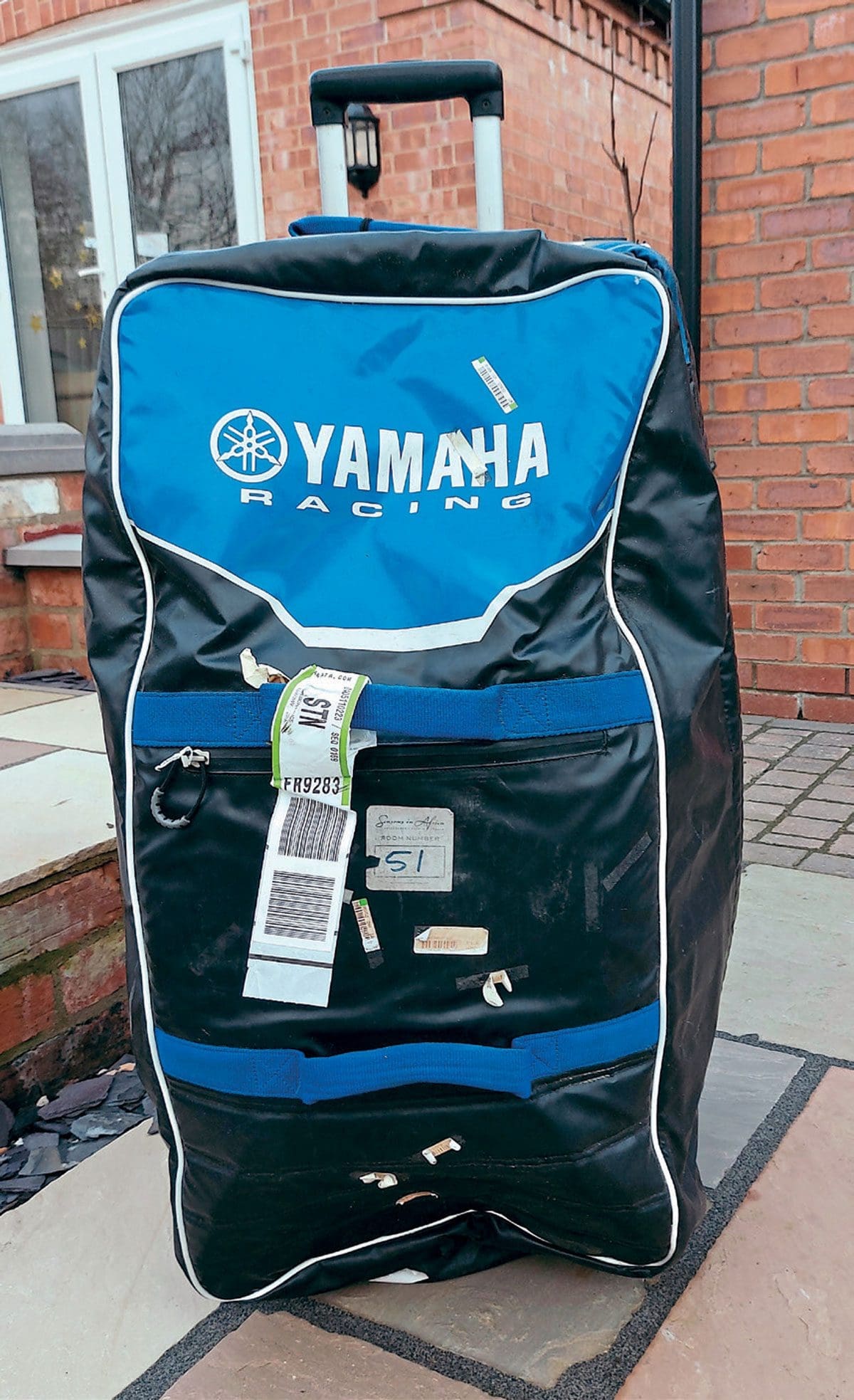 Tested by: Bruce
Miles: All over the world
Time: Three years
Price: £162.00
Web: www.yamaha-motor.eu

Enjoy more Fast Bikes reading in the monthly magazine.
Click here
to subscribe.