In 2013, Honda released its last CBR600RR model…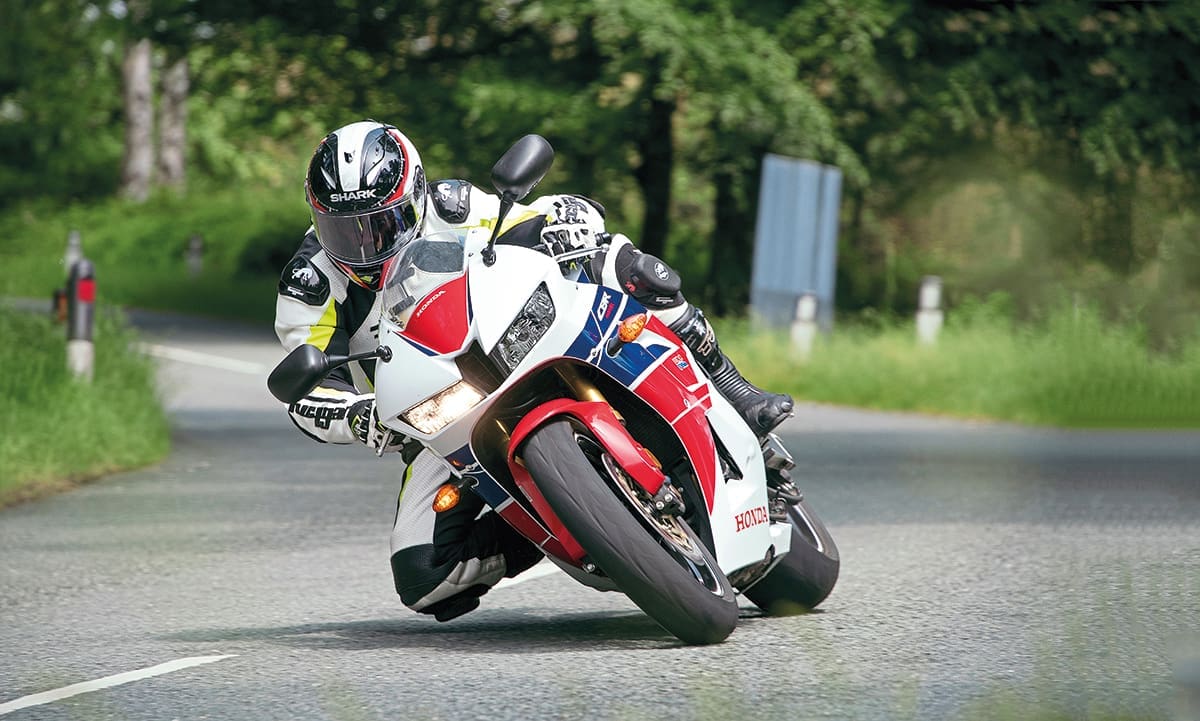 PICS> MORTONS ARCHIVE
I
n the space of just 10 years from 2003 to 2013, the supersport class went from red-hot property to effectively obsolete, resulting in the state we are now at where there are no new supersport bikes at all for sale. When you look at it in this way, the rapid boom and bust of the 599cc inline four race rep has been nothing short of staggering. There again, it was to be expected and the writing was always on the wall…
PRICE GUIDE: £6300 – £8500

Cheapest private: £6300 

16,324 miles, 2013 model in reasonable condition with MoT and extras.

Our choice private: £6795 

12,145 miles, Repsol rep 2014 bike in lovely condition.

Cheapest dealer: £7390 

2,326 miles, 2014 Repsol rep in excellent condition.

Our choice dealer: £7495 

1,850 miles, lovely low mileage bike in totally original condition.

Ex-demo: £N/A
A class built on the basis of offering cheap speed in a package that was also useable on the road, 2003 saw the stalwart of the supersport world switch its focus as the CBR600F became the CBR600RR. Gone (after dragging its heels for a few years) was the chilled-out but still remarkably potent when tuned F model, replaced by a racing whippet of a bike that forgot all about things such as a centre stand, pillion provisions or mid-range. True, at the time the RR hit the mark and owners snapped them up – but by 2013 the supersport bubble had sprung a non-fixable leak, and as the class wound down the Japanese manufacturers were breaking out sticking plasters in an effort to squeeze a few more years from their existing models. Which is what happened with the CBR600RR…
Let's be brutally honest about the 2013 RR: it is basically just a tarted-up 2007 model. There is nothing wrong with this at all but if you think the new look comes with a major revamp then you are in for disappointment. So what is actually new? To be fair to Honda, the suspension has been upgraded with Showa Big Piston Forks (BPF) now sitting alongside a shock with revised settings and funky new 12-spoke wheels. The fairing is also new, boasting a claimed 6.5% less drag (or 5% when you are tucked in) and, well, that's about it aside from a few 1s and 0s in the electronic programmes. So as you can see, it's basically a CBR with a new set of forks, flashy fairing and the same style of wheels as the Fireblade. Should Honda have done more? In truth, probably not, as the market wasn't there and fans of the supersport class still loved the RR for what it was.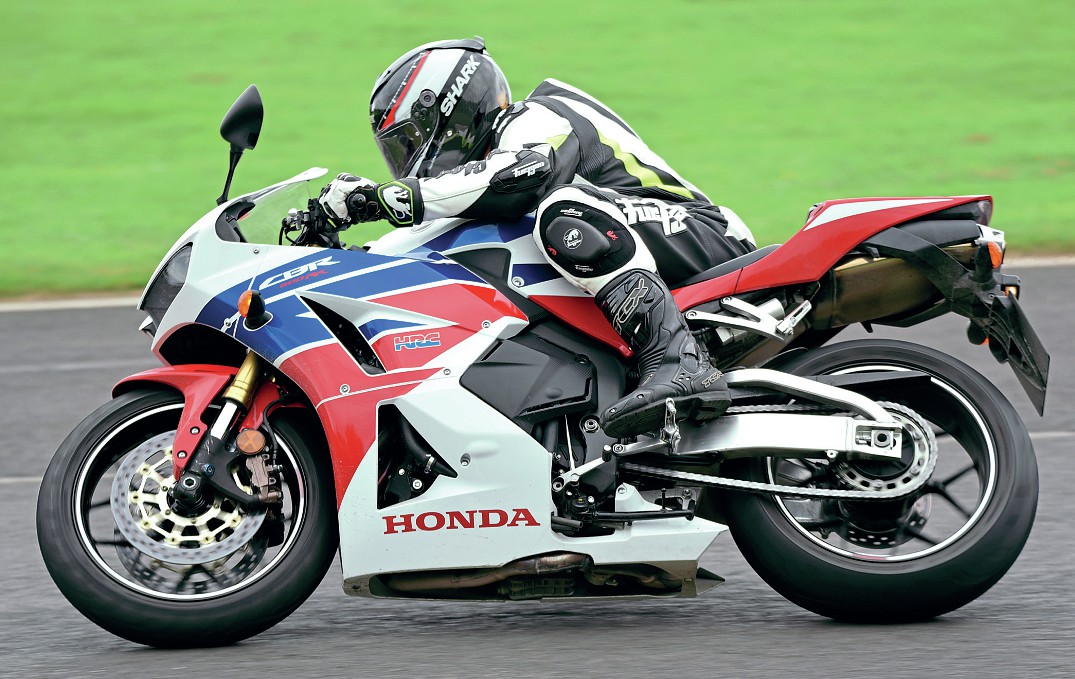 From the moment you squeeze yourself onto the RR (unless you are racer sized), you know what you are getting. The seat is firm, the 'bars low and the pegs high, putting you in a full-on sportsbike riding position that is tuned for maximum performance and minimum comfort. Again, if sporty is your thing, this won't be an issue – but if you are tall, it is more than a little cramped, and a few short road miles will see you stretching your limbs out to ease the aches. And that won't be your only irritation…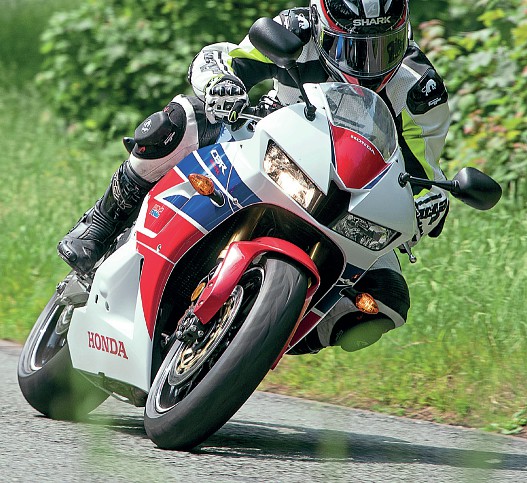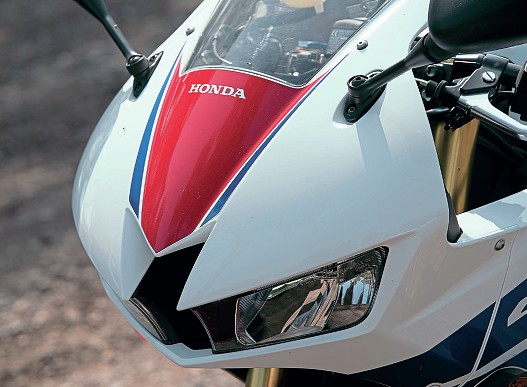 Honda didn't get the fuel injection system right on the 2013 model, and at low revs the throttle is jerky with a lag between when you ask for the power and it arriving. On the road this delay makes roundabouts and slow-speed corners a bit hit and miss, as when you expect drive it doesn't arrive, making the bike flop into the bend and resulting in a bit of 50-pencing as you pick it up again. Some dyno time, the cats removed and the gubbins in the airbox bypassed and this feeling is improved, but on a stock bike it is irritating. Does it ruin the ride? Not once you are hard on the gas.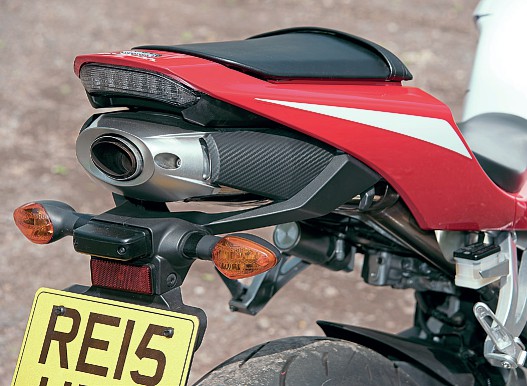 Get the RR singing and it is still an absolute scream to ride – literally. With just a genuine 103bhp on tap, the RR needs to be fed revs and where rivals such as the big-bore ZX-6R or triple Daytona are more relaxed, the Honda is quite all-or-nothing. To some riders this is all part of the appeal, and if you like to grab a bike by the rough of its neck and treat it mean, the RR is really enjoyable and engaging to hammer up and down the rev range – although it has to be said, it is missing a slipper clutch for hard track use. And the chassis remains amazing.
Get the RR on its ear and there are very few bikes as enjoyable or impressive. Armed with a set of sticky tyres, the RR will out-corner most modern litre bikes and the feeling from the front end is superb, with the brake's performance incredibly impressive. The C-ABS system is a point of debate with some liking and some loathing it (it also weighs a massive 10kg), but overall, when it comes to full-on sporting ability, the RR more than over-delivers – as a fair few WSS titles back up. So should you buy a used one?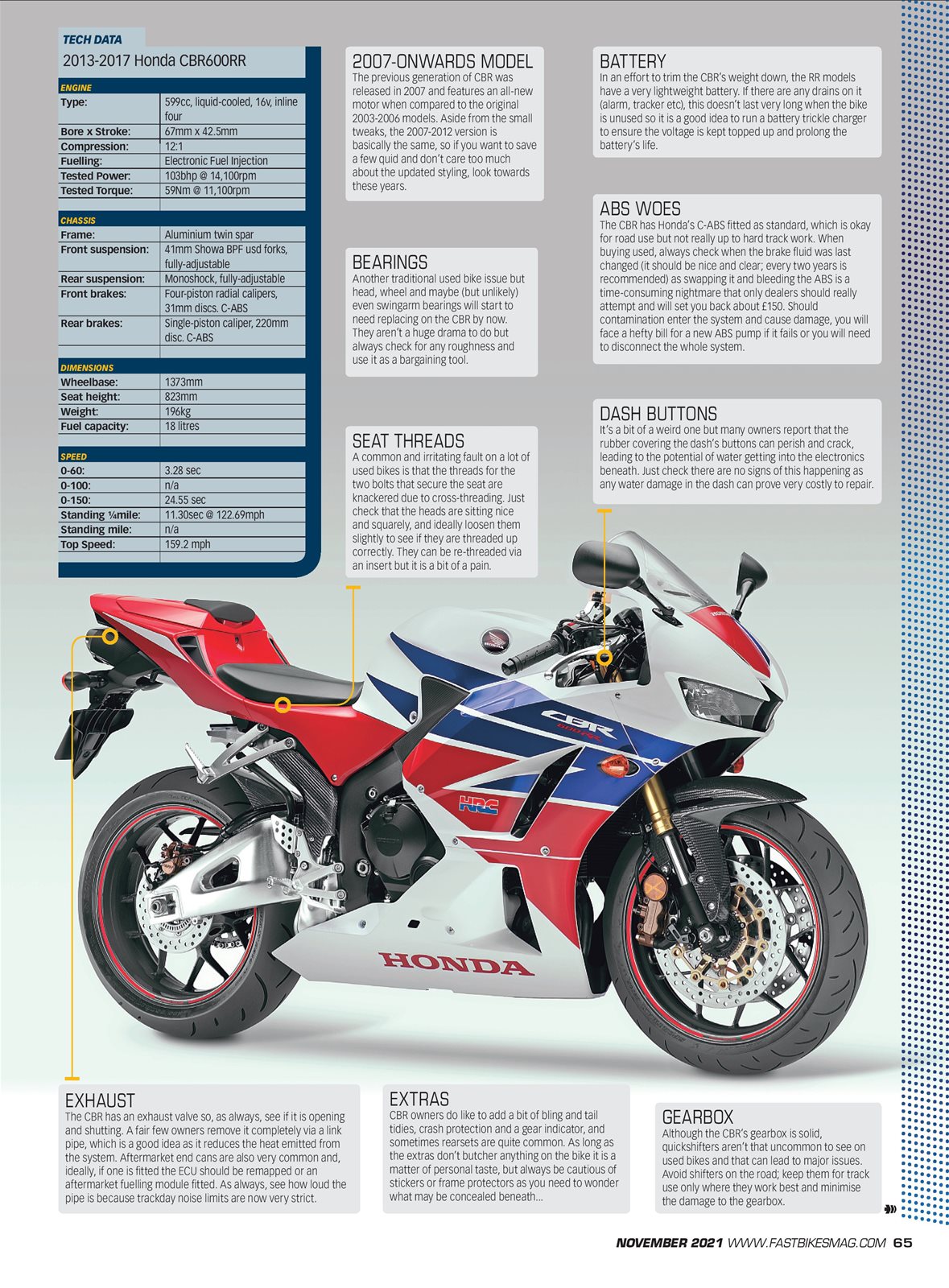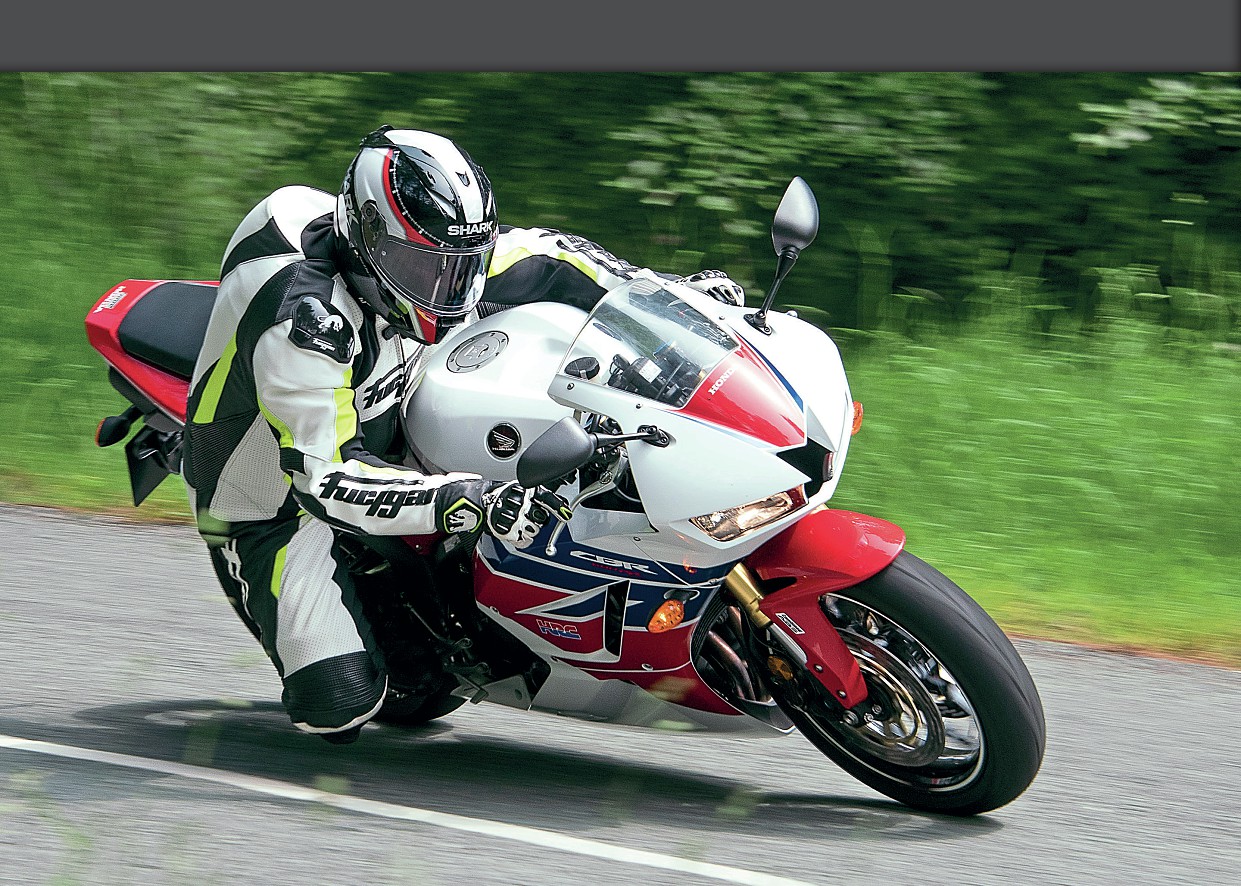 Running Costs:

Service interval:

Minor: 4000

Major  8000

Valve clearances: 16,000

Service costs:

Minor: £180

Major: £300

Valve clearances: £500

Right fairing:  £527.90

RH Engine casing:  £282.83

Brake lever:  £49.40
ALSO CONSIDER THESE:
2013 TRIUMPH DAYTONA 675R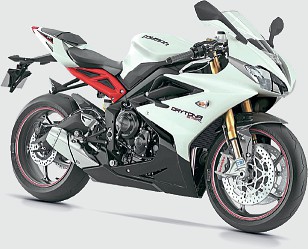 Private: £5999 Dealer: £6800
The Daytona ruled the supersport roost in 2013 and the R version with its upgraded suspension and brakes remains the daddy. Expensive but worth it.
Engine: 675cc, l/c, 12v, inline triple
Tested Power: 115bhp @ 12,800rpm
Tested Torque: 68Nm @ 10,100rpm
2013 KAWASAKI ZX-6R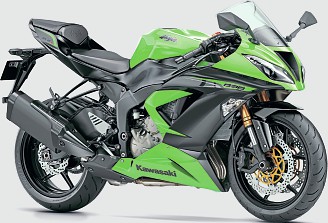 Private: £5500 Dealer: £6000
The Ninja uses its bigger capacity 636cc engine to boost its mid-range, making it a bit less frantic on the road than its rivals but with a very sporty chassis.
Engine: 636cc, l/c, 16v, inline four
Tested Power: 110bhp @ 13,250rpm
Tested Torque: 63Nm @ 11,000rpm
2013 YAMAHA YZF-R6
Private: £6800 Dealer: £7300
The R6 is the most track-focused of all the supersport bikes and if you like to scream an engine, hammer a gearbox and enjoy the occasional trackday, it's the one to buy.
Engine: 599cc, l/c, 16v, inline four
Tested Power: 107bhp @ 14,500rpm
Tested Torque: 57Nm @ 10,400rpm
Despite the fact Honda has released a new CBR600RR, this is basically a new fairing on the 2013 bike and a few bits of bling such as traction control added, and it isn't destined for Europe anyway. Well, not at the moment. So if you want an RR, then the 2013 model is the last of the breed and that's why prices are currently through the roof, which is the biggest issue.
Paying close to £7000 for an eight-year-old bike that cost £9500 new is a bitter pill to swallow.
Realistically, buying the 2007 version over the 2013 one and saving about £2500 in the process makes far more sense…
Verdict 7/10
The RR is the last (at the moment…) of a truly special run of supersport bikes from Honda. Extreme, rev-happy and cramped, it's a proper track-weapon but has its irritations on the road.
+ 

SCREAMING MOTOR, COOL LOOKS, AMAZING TRACK HANDLING
– 

LACKS GRUNT, THE C-ABS IS A BIT QUESTIONABLE ON TRACK, FUEL INJECTION IS POOR

Enjoy more Fast Bikes reading in the monthly magazine.
Click here
to subscribe.