Andy Bell on his first month getting his head around the GSX-S 1000.
Andy Bell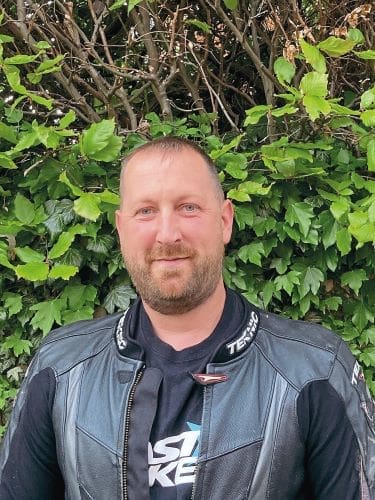 TIME ON TEST: 4 weeks
ODOMETER MILES: 00180
BHP: 150
GAIN: 0
NEXT AIM: Run in to service
PRICE FROM NEW: £11,199
MODIFICATIONS: None £0
RUNNING TOTAL: £0
GSX-S1000. That's taken me a few attempts to say without having to think first when telling people what I have for a few months as a termer. It's much easier to describe, though. It's Suzuki`s naked bike that has 150bhp. When collecting the bike from Suzuki, I received a quick tour of the rider aids. There is no anti-wheelie, launch control or cornering ABS, but it does come with three rider modes, five levels of traction control and a quickshifter with an autoblipper. The traction control was set to the highest level (five) and rider mode to B, and to start with, I left it there. I'm sure most new owners would be tempted to switch the latter straight to A but for the first cold month of having this bike and while tyres are new, B seems to be plenty. All three modes do actually let you have all claimed 150 horses; the difference is in the delivery of power.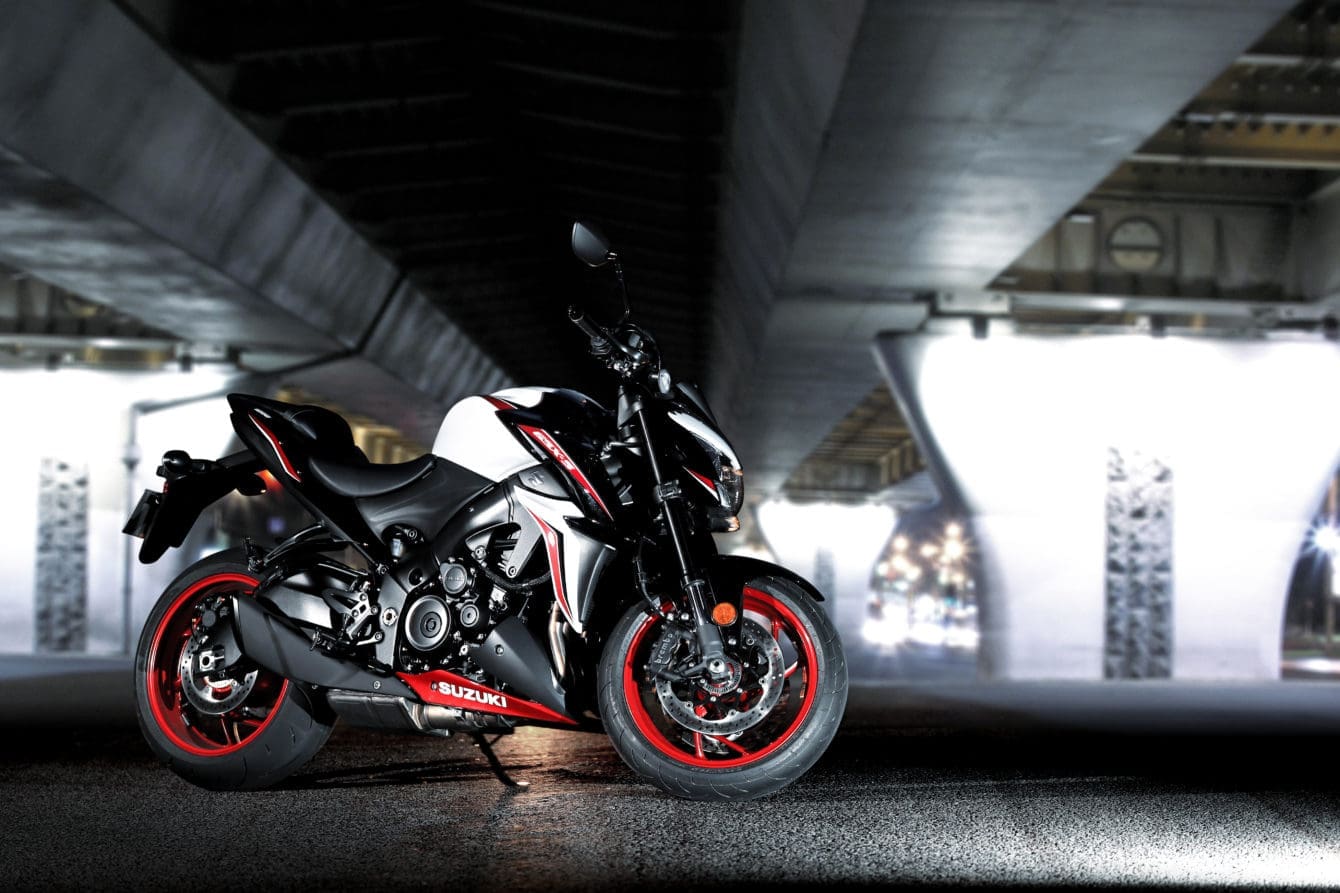 To be honest, I probably wouldn't have chosen the colour option I was given but it has grown on me. The small panels of camouflage below the tank and around the front of the bike are not for everyone but are subtle enough for me to live with.
The front has quite an aggressive style with its stacked hexagonal LED headlights which I am a fan of, but I wouldn't be offended by anyone who says otherwise.
First impressions of the bike when loading into the van was how easy it is to move about. The wide 'bars and range of movement between locks was really good compared to the sportbikes I've become accustomed to over the years. The other surprise was that the 200kg-plus weight wasn't as noticeable as I thought it would be.
Article continues below...
Advert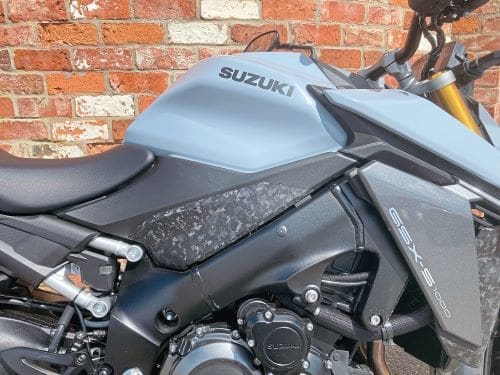 I couldn't help myself but have a quick ride out the day I got it home. I could only do a few miles as I was recovering from a cracked rib, but it was enough to make me realise I'm going to need some good neck muscles to sustain longer rides at a pace. A week later I managed to climb into my leathers again with less grunting, and I was able to go a bit further and push on a little bit more. The raised pillion seat is just right for me to push against, something I found was missing on the Yamaha SP-09SP that I spent some time on and loved.
The dash shows everything you need but is very dull. After the ride, I had a look through the settings, which are surprisingly easy to navigate, and turned the display to maximum brightness, which helped. I am still finding it hard to see in bright sunlight due to glare, but I don't think that will stand as an excuse should I get pulled for drifting north of the speed limit.
I always used to say I would only have sportbikes – but that was when I was younger. The riding position on this bike suits me for longer rides, and at sensible speeds the wind resistance on the shoulders actually seems to be taking pressure off my lower back, so I am genuinely looking forward to spending time with the GSX-S, from using it to nip into the city centre to take advantage of filtering the traffic and parking for free in the motorbike areas near the shops to days out and even some longer trips away.
Article continues below...
Advert

Enjoy more Fast Bikes reading in the monthly magazine.
Click here
to subscribe.