Two months with the GSX-S 1000 and Andy Bell hits the track.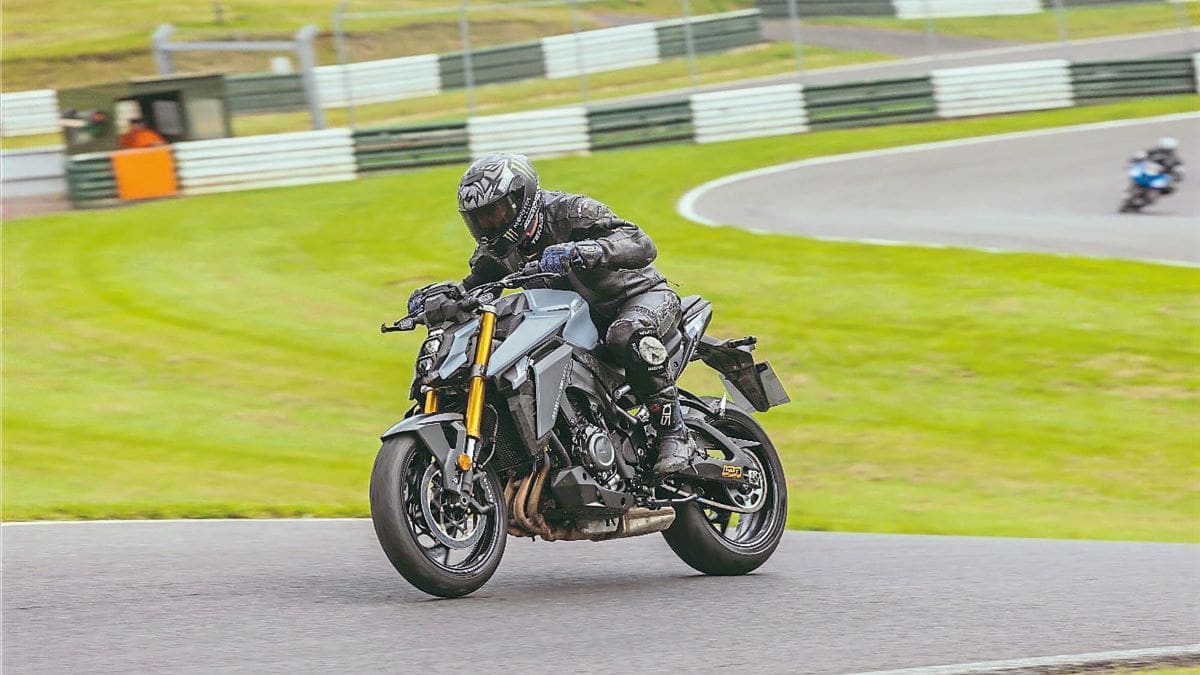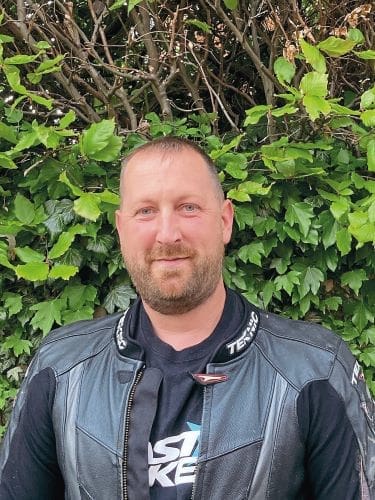 Andy Bell
TIME ON TEST: 8 weeks
ODOMETER MILES: 00480
BHP: 150
GAIN: 0
NEXT AIM: Modifications
PRICE FROM NEW: £11,199
MODIFICATIONS: Michelin Power 5 tyres – £300
RUNNING TOTAL: £300
I was hoping to fill this month with how I got on with the bike at the Isle of Man TT. I managed to get it booked on for race week, and thought it would be a great machine to spend the time on over there, going from town to town and having the odd lap of the Mountain course. Unfortunately, my partner broke her leg quite badly a few weeks before we were due to head out so we had to cancel our plans. As hard as it was to make the booking last minute, Steam Packet, to be fair, was swift with the refund once proof of injury was sent across.
I did manage a couple of short rides out to clock up some miles, including a ride to a local bike night at Spilsby, which was well-supported with more than 1000 bikes, live music, and plenty of food and drink options to choose from. It was only down the road from me, and it was great to attend and see so many familiar faces showing that we are bouncing back from lockdown.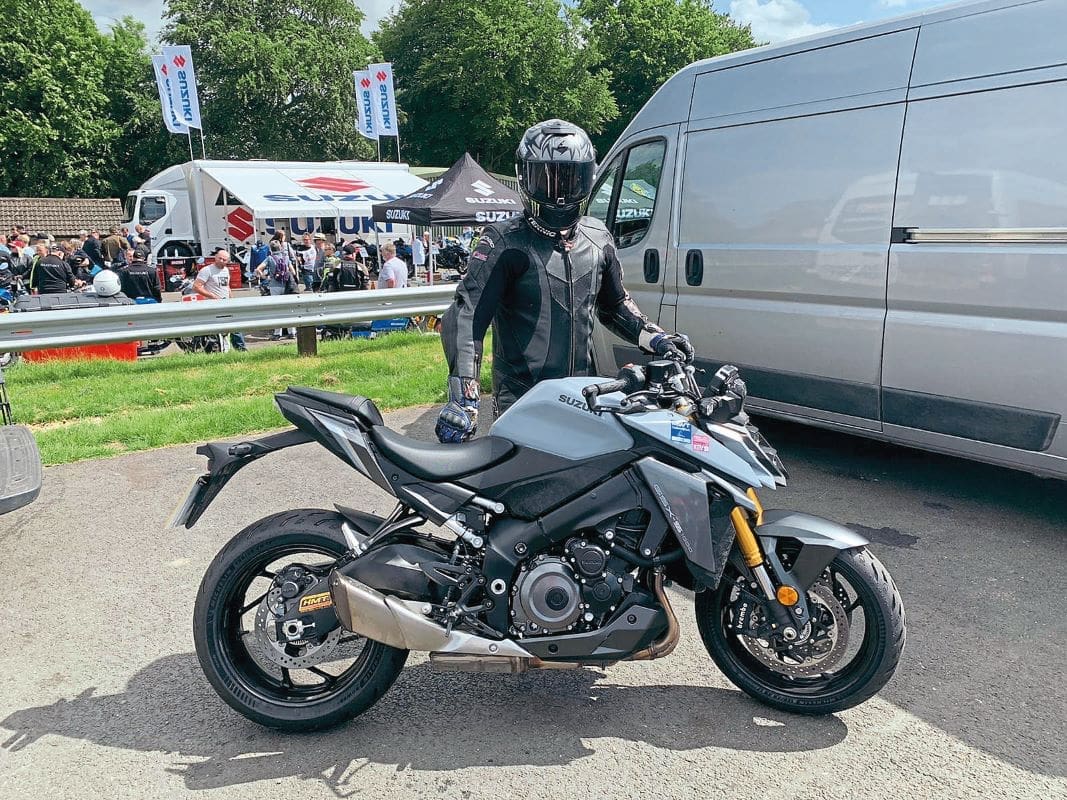 The following day I nipped across to Cadwell to have a look at how the other guys from Fast Bikes were getting on with a group test. Within seconds of being there, I had the feeling of wanting to be back on track, and as fate would have it, only a couple of days later I received an invite from Suzuki to take my GSX-S along to attend a trackday at Suzuki Live.
As I had only been using rider mode B, I thought it would be wise to try A mode beforehand to get a feel for it. I managed to find some time one afternoon to explore the difference and, as expected, the power delivery was noticeably increased. It did, however, exaggerate the already flighty feel from the front when hard on the throttle and changing direction, which has confirmed that a steering damper is something for me to look into in the near future. I didn't get to go far this day and the local council had decided to put fresh chippings on all the decent twisty roads in my area, spoiling all the fun… I mean testing.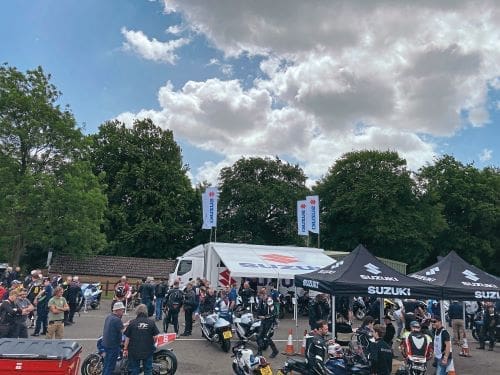 The standard tyres have not filled me with confidence and the traction control light had been flashing a lot even at half lean when on the gas, despite turning the settings down. I must mention here, though, that when the traction control was activated it felt smooth and never had a big cut-off in power to unsettle the ride. With the tyres on my mind and only a day until the trackday, a quick call to Mark from Holbeach Motorcycle Tyres (near Lincoln) was made and he booked me in the same day for a pair of Michelin Power 5s to be fitted. These were advised for me to try as they are still a road tyre but good for occasional track use. I have known Mark for many years since my early racing days and he is my go-to for tyre advice.
Once the morning of the trackday came around, everything went smoothly. Having watched the online briefing the evening before, all that was left to do was to sign on and take the bike for noise testing – the latter being more of a formality on a standard bike to show it's under the 105 decibel limit. I had enough time before the first session to easily remove the mirrors and add the compulsory brake lever guard from R&G. Removing the functional and very practical mirrors improved the look of the front of the bike. I would like to keep this cleaner appearance so may look for some bar end mirrors soon.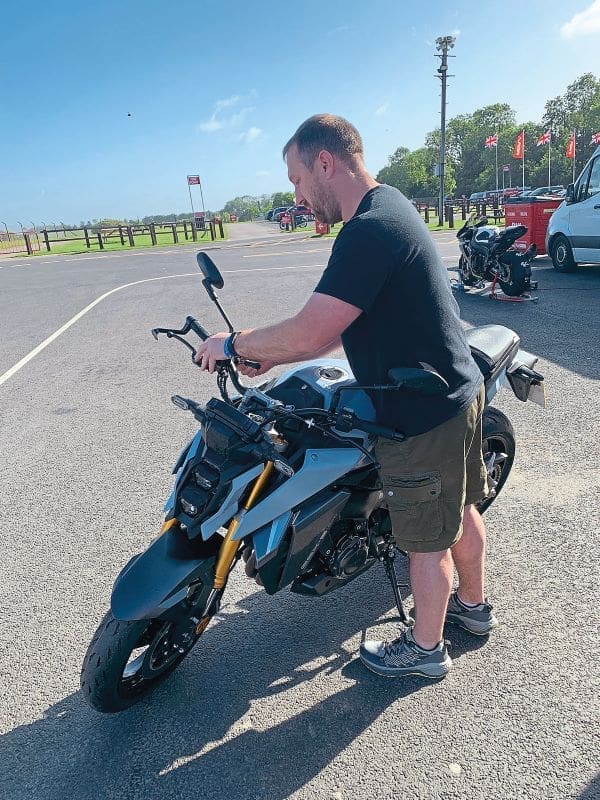 The tyres were definitely a good choice. I didn't run tyre warmers but found they were at temperature within a lap and they gave me great feedback and confidence to push on very early. By the end of my sessions they still looked and felt similar to how they did when new despite the time they spent on track.
I must admit I was very surprised how the GSX-S performed around Cadwell. After only having ridden sportsbikes around a track, I was sceptical about how the day would go with the bike having a more upright riding position. I had been wanting to change the suspension settings on the road as I thought it was too hard for the bumpy roads around my area but left it as it was for the track and it was about right for the day. I may have to soften the settings off again for future road riding, but I will see how these Michelins work first on my next ride out.
One change I did have to make was to lower the brake and clutch levers. This is a simple job as many of you know, but it was necessary as they were set too high and the reach was causing me to snatch at the throttle when getting back on the gas.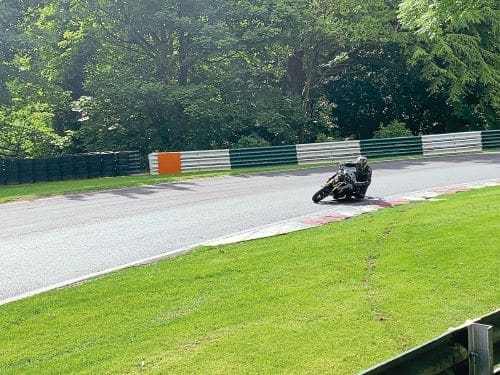 This bike was a pleasure to ride around Cadwell at speed and I feel I can honestly say it more than held its head high with the various other machines on the twisty track. Big credit should go to the quickshifter as well. It never missed a gear, whether I was hard on the gas or short-shifting. Going down the gearbox felt smooth too, even when I was pushing harder towards the end of the day and relying on the extra engine braking to slow down enough to make the turns.
It is safe to say that the bike is now well run-in. I am keen to get back out on track with this bike again with a few other modifications to try. The extra-long hero blobs on the footpegs need to go, or even replace the standard pegs for rearsets for the next outing as they made contact with the tarmac, easily restricting lean.
I have plenty to think about and I am still keen to show that this bike is not a one trick pony.

Enjoy more Fast Bikes reading in the monthly magazine.
Click here
to subscribe.