After 26 years in production, 2011 saw Suzuki build its final generation of GSX-R750…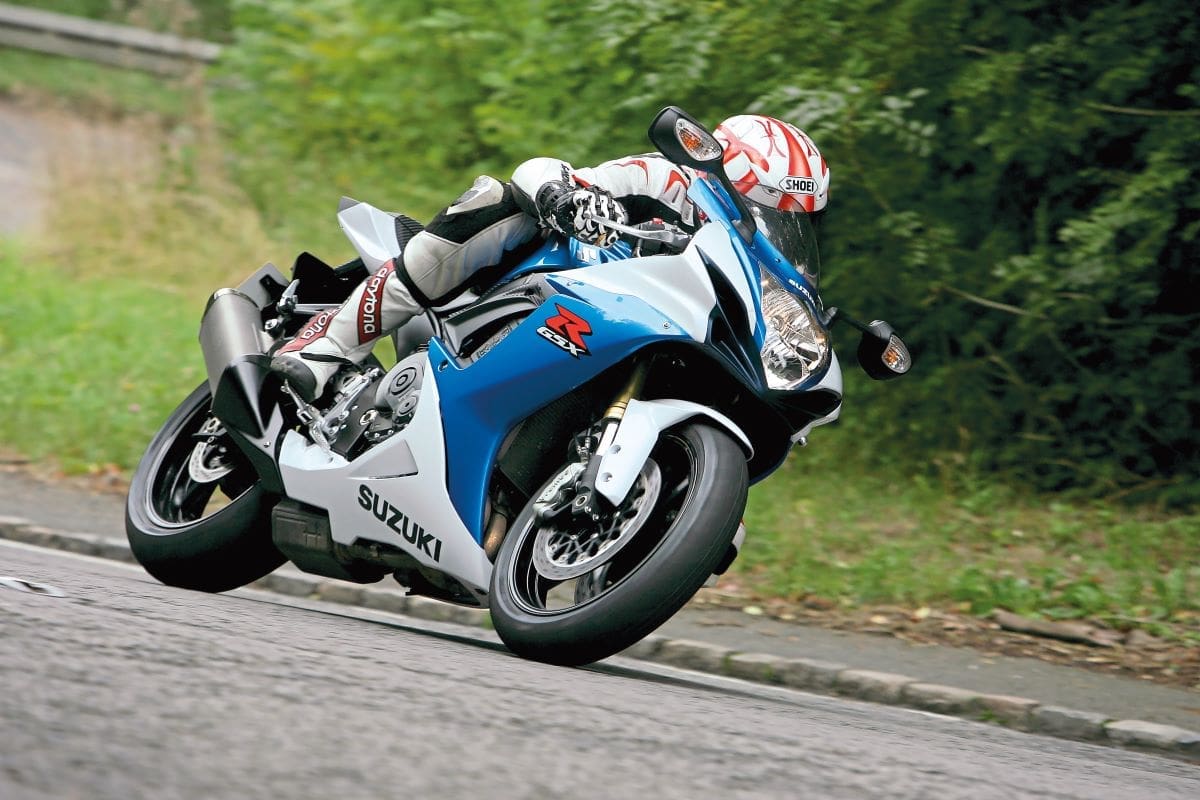 Words: Jon Urry Pics: Mortons Archive
All great things have to come to an end, and in the case of Suzuki's legendary GSX-R750 model, the swansong arrived in 2011. Okay, technically it wasn't quite the end – the axe finally swung in 2016 when the GSX-R's production stopped, but from 2011 onwards the bike's development was canned and Suzuki's most iconic bike was retired from action. Sad as this may be to fans of the GSX-R750, it is best to not dwell on the past and instead enjoy the last generation of GSX-R750 for what it is – the best to date and a truly wonderful celebration of not only the GSX-R's legacy but also the 750 class itself. What makes the last GSX-R750 so special? To properly understand the answer to that, you need to actually ride one, but here is just a taster…
Unveiled 26 years after the first GSX-R750 changed the sportsbike world, in truth the 2011 model contains nothing that special in terms of its tech. While the BMW S1000RR was busily revolutionising the litre bike class through the introduction of advanced electronics, with the last GSX-R750 Suzuki played it old-school in its upgrades. Well, what else was it going to do? Even its flagship GSX-R1000 lacked tech…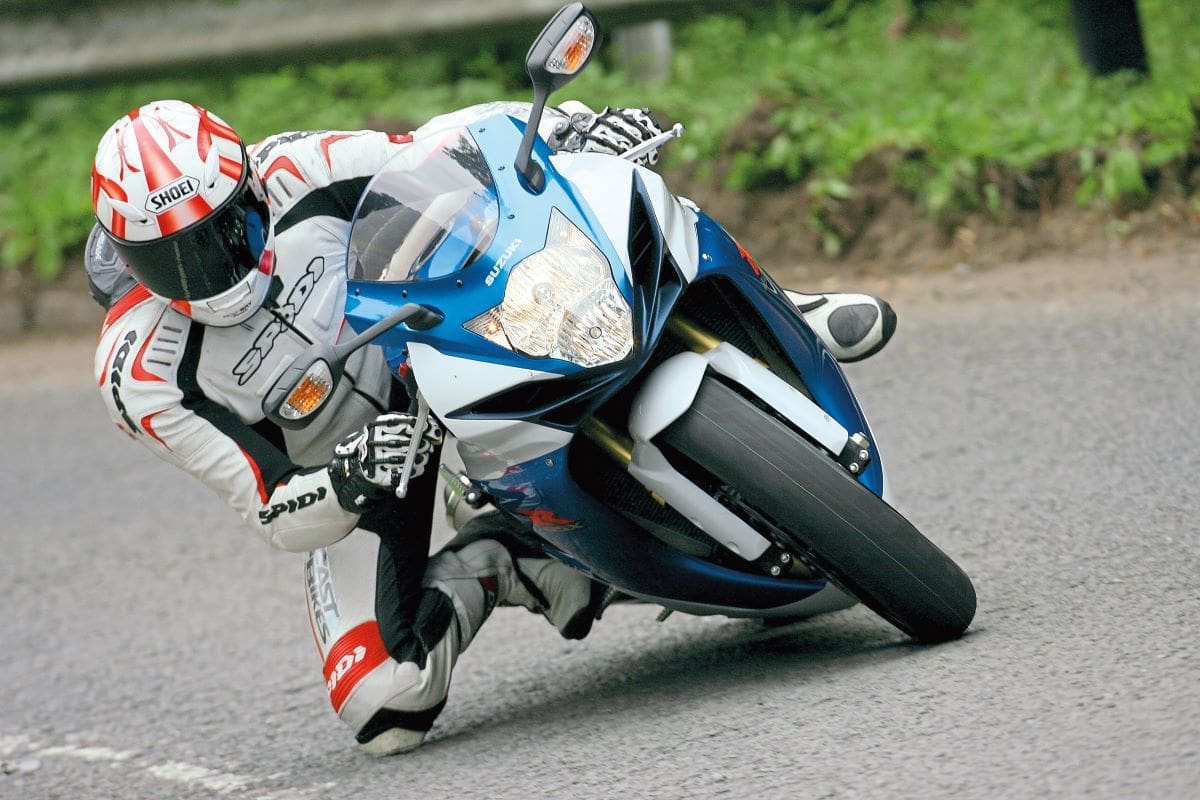 Surprisingly for a bike where sales had pretty much dried up (remember the financial crisis was still in full force in 2008 so cash was tight), Suzuki actually went to town when it came to the 750's update, although it did save some Yen by sharing its development and major components with the GSX-R600.
So what's new? Starting with the chassis, Suzuki lightened and made the all-new twin-spar frame shorter by 15mm while also rotating the engine backwards by three degrees for better weight distribution before fitting a new swingarm. To this frame, Showa's latest generation of BPF forks were bolted on, alongside an upgraded shock, electronic steering damper and Brembo monoblock calipers.
Next up was the engine. Very heavily based around the existing motor, the 2011's engine features a few small upgrades in the shape of lighter inlet valves, a redesigned exhaust and a new ECU and fuel-injection system, but in all honestly that's about the sum of it and the claimed power and torque figures were unchanged from the outgoing model's. Is this an issue? Not when you ride it, as the 2011 GSX-R750 is one of those perfectly balanced bikes that, if it had any more power, would probably actually make it worse, not better.
Hop on the 2011 bike and if you are a fan of GSX-R models, everything is very familiar. The dash is a typical huge rev counter with inset LCD display, the bars aren't set too low, and the pegs (which, it must be noted, are three-way adjustable in their position over a 14mm horizontal and vertical range) are also well-spaced for all sizes of rider. Instantly you feel comfortable, plugged into the bike, and ready for action without any squirming or contortions as it is such a natural stance. Fire it up and again, it's a typical GSX-R.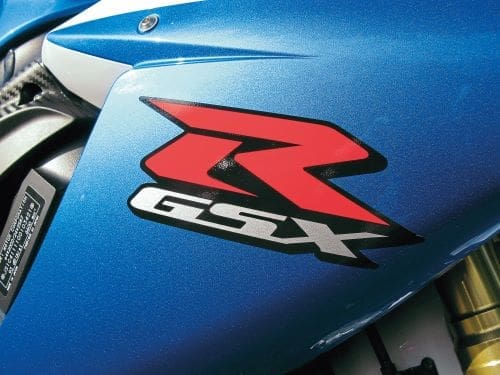 Ignoring the pointless power modes (see, there is some modern tech…), pulling away reveals a near-perfect throttle connection that once up and rolling allows you to be incredibly precise with the application of the GSX-R's power. And there is certainly a decent amount of power to play with. In a modern litre bike context, just 124bhp and 74Nm of torque may sound a little lacking. You won't feel short-changed at all on the road as the GSX-R is still plenty fast enough. Get that engine spinning and it has a good amount of midrange drive that gives way to an intoxicating top-end rush accompanied by a screaming airbox and lots of GSX-R naughtiness. It may not have the brutal power of a litre bike, but what it does have you can actually access and enjoy without feeling intimidated – a statement that applies for both track and road riding. And yes, the GSX-R750 makes for a very good track bike.
Blessed with a Supersport 600's chassis, thanks to the Showa forks the GSX-R750 has one of the best front ends in the business. Drive it hard at an apex and the Suzuki gives you loads of feedback and confidence as to what is happening, allowing you to really push on. Should you do so, especially on track, you will soon discover that the brakes are a bit substandard, but that only takes a set of braided lines and some new pads to rectify, which is hardly breaking the bank and will have probably been done on most used bikes anyway. Track riders may also like to slip an extra shim under the shock mount to raise the rear a bit, another cheap fix worth trying out.
When you look at what is available in the used market, it is easy to view the last GSX-R750 as a bit of an oddball for fans of this brand and capacity of bike only. However, there is a reason why the GSX-R750 lasted so many years and when you ride the last version you can really feel the knowledge and development from all its predecessors coming together, resulting in a final package that perfectly demonstrates why it lasted so long. As swansongs go, the 2011 GSX-R750 takes some beating.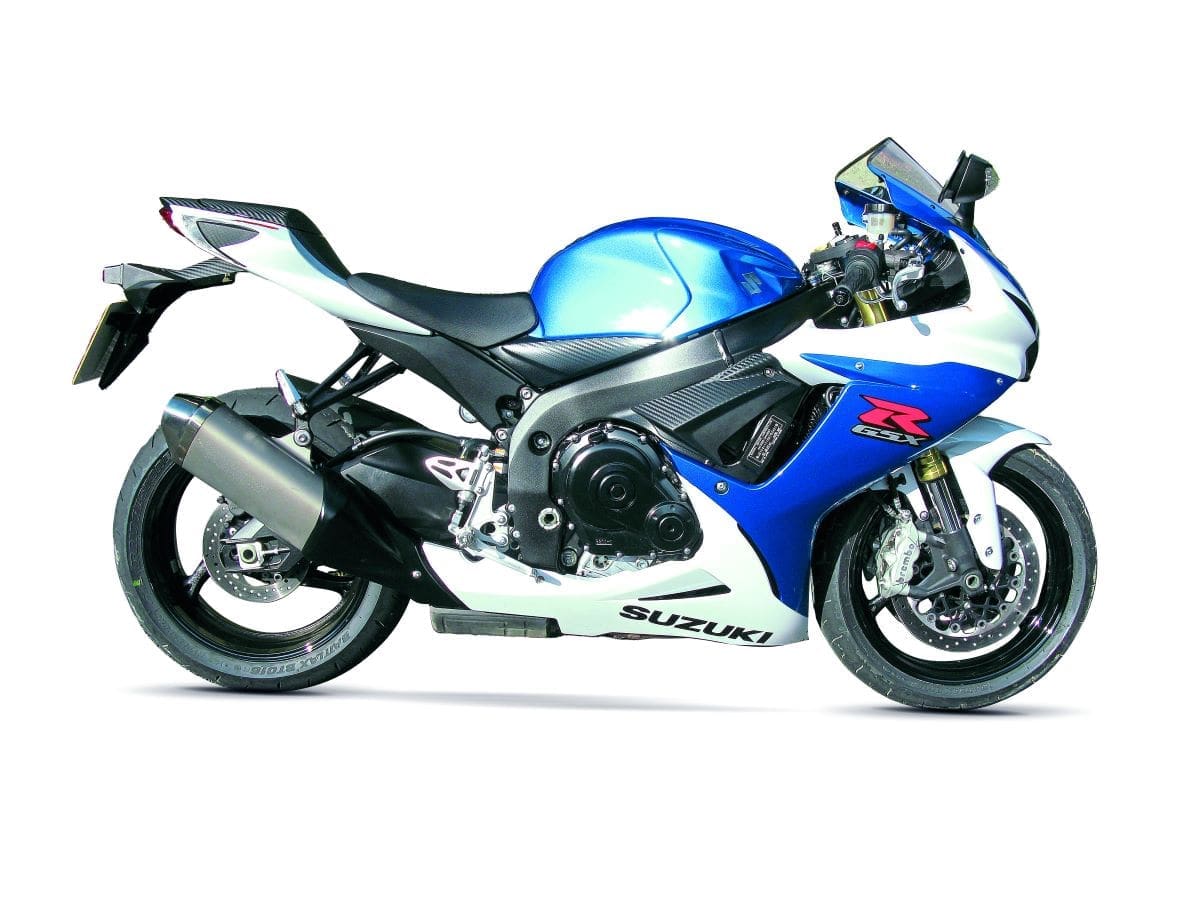 Suspension linkages
An early GSX-R750 will now be approaching 11 years old and there is a fair chance that its suspension linkages have never been stripped and regreased, so get it done! Suzuki skimps on the grease as standard and once they start to seize you are in a world of pain. It's not a hard job to do at home and a bit of preventative DIY work will save you loads of grief in the long term.
Exhausts
Trying to find a GSX-R without a race can fitted is pretty hard – they are just that kind of bike. Suzuki did sell a few with road-legal Yoshimura cans on, which look good and won't get you in trouble with the Plod or trackday noise limits, but always check the legality of any fitted. Loud cans are all very well and good but if you are planning on doing trackdays then you will need to buy a quieter one or one that can accept a baffle.
Exhaust valve
Another emission-related issue is the Suzuki Exhaust Tuning (SET) valve, which, like all exhaust valves, can seize if the bike isn't used regularly. Always check that all is well; if the owner has wired it open (some do), look for fault codes on the dash. Ideally it should be working, especially if you are running an OE exhaust or have kept the cat box.
Older generations
The 2011 GSX-R replaced the 2008-2010 generation, which itself was basically a 2006-2007 version with a few modifications to save weight. Although the 2011 model is a significant upgrade, the older generations are great machines, with the later one arguably the better as it features improved brakes, lighter wheels, and a bit more poke.
Electrics
There was never an official Suzuki quickshifter for the GSX-R750 but that hasn't stopped owners fitting them. Be wary of aftermarket quickshifters; in general they are designed for race bikes, not road ones, and that means they can harm gearboxes when used at the lower revs that road riders change gear at.
ECU
The 2011 model does suffer a bit from Euro 3 emissions regulations with a hefty catalytic converter located under the engine in the collector box. A lot of companies sell de-cat link pipes which are only about £70, and they are all you need as the downpipes are fairly non-restrictive. If one is fitted, always ensure the ECU has been remapped to suit or a fuelling module fitted and any fault codes cleared from the dash.
Fairing
Owners report the fit and finish on the GSX-R750 is actually very good – with the exception of the fairing. Made from quite brittle plastic, it has a habit of breaking lugs and developing cracks should the previous owner (or their local mechanic…) not be gentle when removing it. Always check it carefully for damage.
Recall
This generation of GSX-R750 was hit by Suzuki's worldwide master cylinder recall, so always ensure that the bike you are looking at has had the work completed by contacting a Suzuki dealer or inspecting the bike's service history. Faulty brakes are a major safety issue and not one to leave to chance.
Verdict: 8/10
If you are a fan of GSX-R750s, this is the last of the breed and as such is a thoroughly sorted and beautiful bike to ride that is also pleasingly analogue.
+ Beautifully fluid engine, perfectly balanced handling, loads of fun factor
– Disappointing brakes, dated looks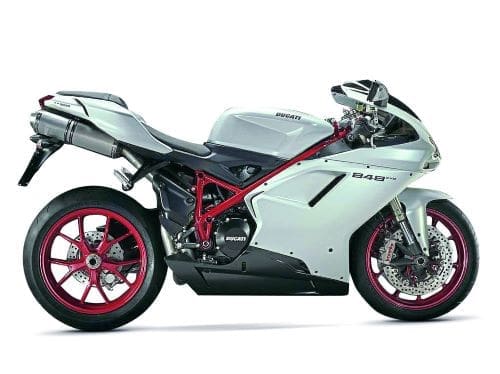 Also consider these…
2011 Ducati 848 EVO
Private: £6000 Dealer: £6800
The 848 looks and sounds amazing, and in the EVO version it packs an impressive amount of power. It's not for everyone and is undeniably pricey, but it is very special.
Engine: 848cc, l/c, 8v, V-twin
Power: 124bhp @ 10,500rpm
Torque: 88.2Nm @ 9500rpm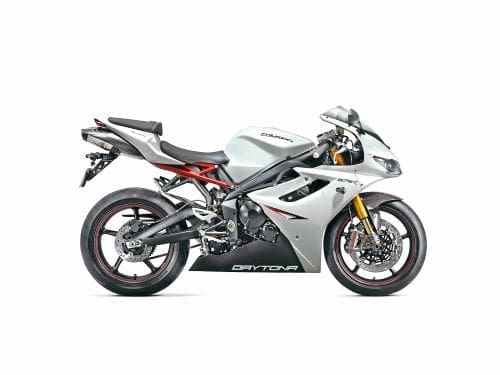 2011 Triumph Daytona 675R
Private: £6500 Dealer: £7000
The R model ups the Daytona's game through Öhlins suspension and Brembo brakes. A brilliant if compact bike to ride the R version is pretty special – and therefore expensive.
Engine: 675cc, l/c, 12v inline triple
Power: 111bhp @ 12,600rpm
Torque: 65Nm @ 10,750rpm
2011 Suzuki GSX-R600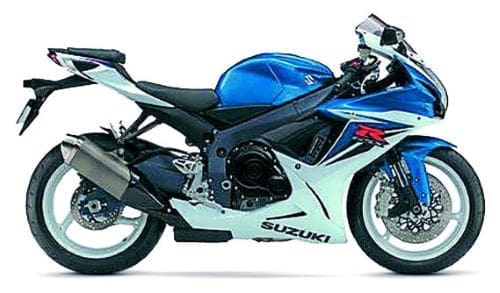 Private: £4500 Dealer: £5300
Exactly the same chassis as the 750. The 600 has a smaller motor and is therefore more rev-happy. A great bike but you need to be prepared to work it harder.
Engine: 599cc, l/c, 16v, inline four
Tested: Power: 108bhp @ 14,000rpm
Tested: Torque: 61Nm @ 10,600rpm

Enjoy more Fast Bikes reading in the monthly magazine.
Click here
to subscribe.