The inside line on the sophisticated streetfighter-styled lid from the growing British firm.
£375 / www.ruroc.com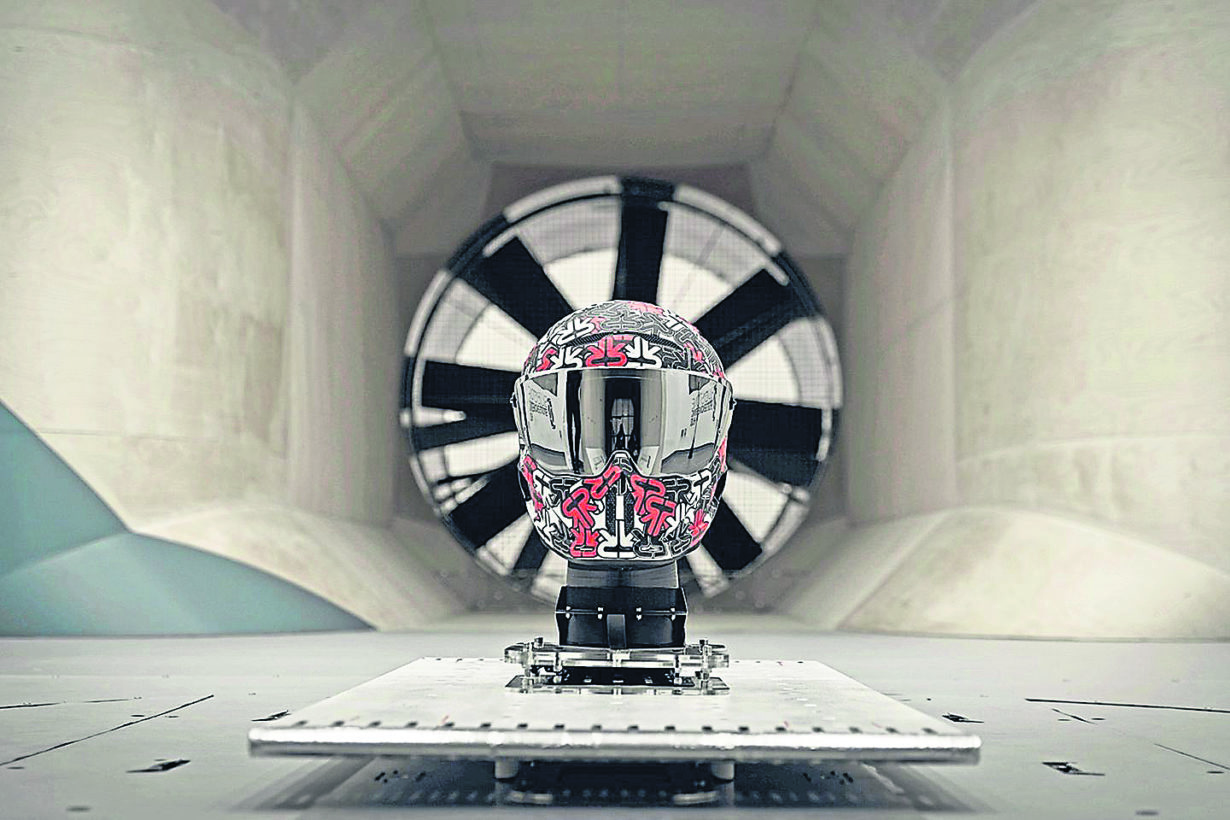 You might not have heard of Ruroc before – but the British-based firm has been about for years, using all its experience of creating stylish and seriously capable helmets for snowboarders to create some quality lids for bikers. It's been frequently fine-tuning them for the last few years, and now Ruroc reckons it's come up with its best helmet to date: the Atlas 4.0.
There's little doubt it looks good, with more than a shade of the now iconic Simpson Bandit about it – but style isn't everything, and the Ruroc needs to hold its own on the safety front to be a serious contender in the hotly-contested helmet market.
Thankfully, it does. The big news is that the Atlas 4.0 meets the super-strict ECE 22.06 helmet standards. That means it's a properly capable bit of kit, which is well up to the job should the worst happen and you end up trading blows with the Tarmac (or worse). It's an impressive feat, particularly when you consider how few firms have managed to get their lids certified to the same standard, which involves some rigorous testing across 12 additional impact zones; features tougher thresholds; and includes an oblique impact test (which measures rotational acceleration).
Ruroc's managed to meet such a high standard with some clever technology – namely, it's collaborated with technology brand RHEON, using a reactive polymer which 'intelligently strengthens when subjected to force'. It's similar stuff to the D30 armour that's becoming increasingly popular in bike jackets and trousers, but Ruroc reckons it's perfectly suited for motorcycle helmets – particularly when it's paired with a three-part multi-density EPS structure.
There's good news if you do end up crashing, though. Ruroc actually offers a 'crash replacement' service for an additional £30, which allows you to purchase a new helmet (or the necessary replacement parts) for 50% off the full price if you have an accident within two years of buying it.
Away from its safety credentials, the Atlas 4.0 has all the usual features you'd expect from a top-quality helmet. It comes equipped with a whole load of venting. There's holes at the chin, another pair on the top, and two exhaust vents at the rear. There's a Pinlock-compatible visor (although you'll have to splash out an additional £25 for the Pinlock 70 to fit it), though there is a dark visor thrown in for the price.
There's also a fully removable liner, integrated pull-tabs to make it easier to remove the helmet in the event of an accident, and a funky magnetic fastening system. Called the 'Fidlock', you simply align the two sections and it'll slot into position securely. Clever stuff.
It's also compatible with Ruroc's own Shockwave Bluetooth Audio kit. It'll set you back an additional £150 on top of the price of the helmet, but for your money you'll get a microphone, some speakers, a main unit and battery. It's been cleverly designed to make it easy to install – with space for the speakers and a slot at the rear to hold the main unit and battery.
It's by no means a cheap lid – coming in at £375 for the plain colour versions, £425 for one with graphics and a whopping £475 for the Raw Carbon' version – but when you consider the level of technology built in and the cost of equally capable competition, the Ruroc doesn't seem too badly priced at all. And of course, it looks fantastic.

Enjoy more Fast Bikes reading in the monthly magazine.
Click here
to subscribe.