BMW Motoradd has introduced new and improved versions of two of its popular long-distance sports bikes.
The S 1000 XR and M 1000 XR are expected to launch in April 2024.
S 1000 XR
Among the updates on the new model is an increased engine power. The in-line 4-cylinder engine of the S 1000 RR return, however the newer model delivers an extra 4kW (5 hp) engine power at 125 kW (170 hp).
The improvement is thanks to a flow-optimised geometry of the intake channels and a customised mapping.
Ergonomics have also been improved with an extra 10mm of seat height, as well as increased length and width of the seat.
Other design improvements include the addition of new side panels and air intakes to the rear section, plus a textured surface on the radiator trim and the previously black "beak" fender now painted in body colour.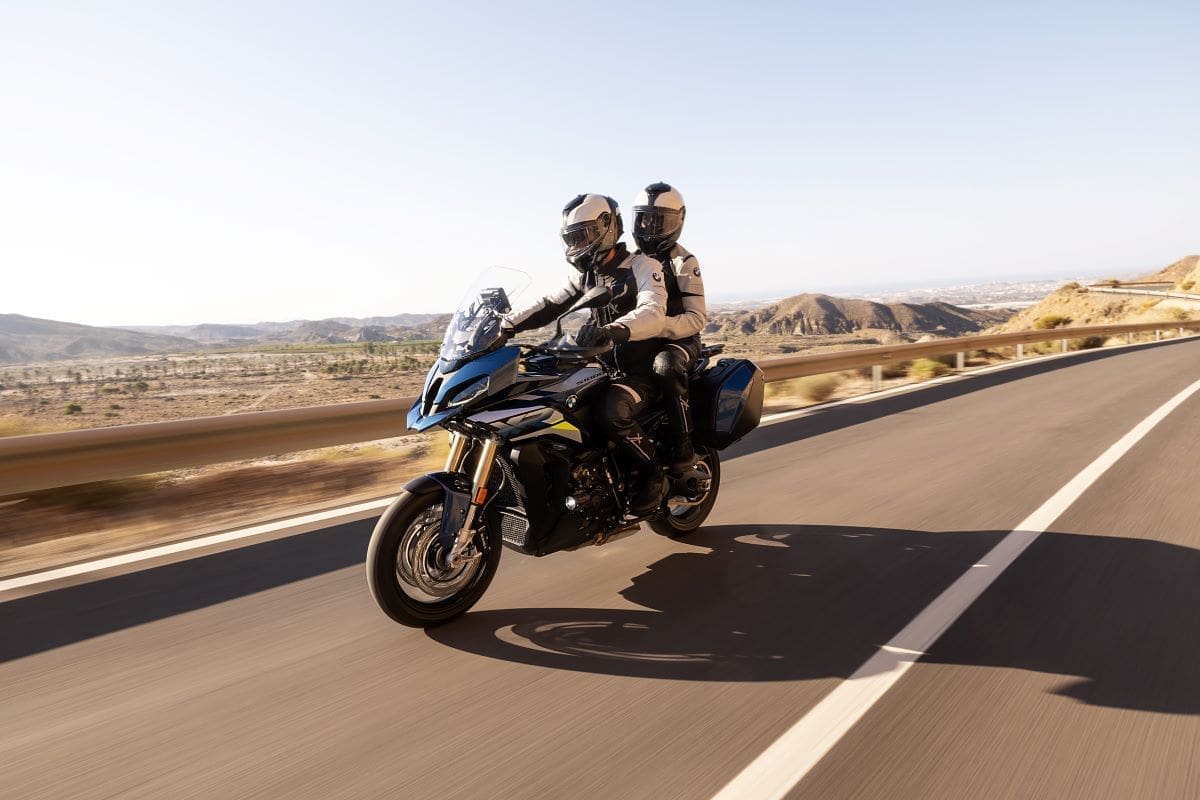 There are three colour options for the S 1000 XR: Blackstorm metallic, Gravityblue metallic, and Lightwhite solid paint/Motorsport.
Along with the new model comes an expanded list of standard equipment. Headlight Pro provides an adaptive turning light for improved road illumination in corners, and Daytime Running Lights provide better vehicle recognition during the day.
Keyless Ride and a 12 Ah capacity battery are standard features on the S 100 XR, as is a USB charging option.
The Base Price is £16,790, TE model £18,340.
M 1000 XR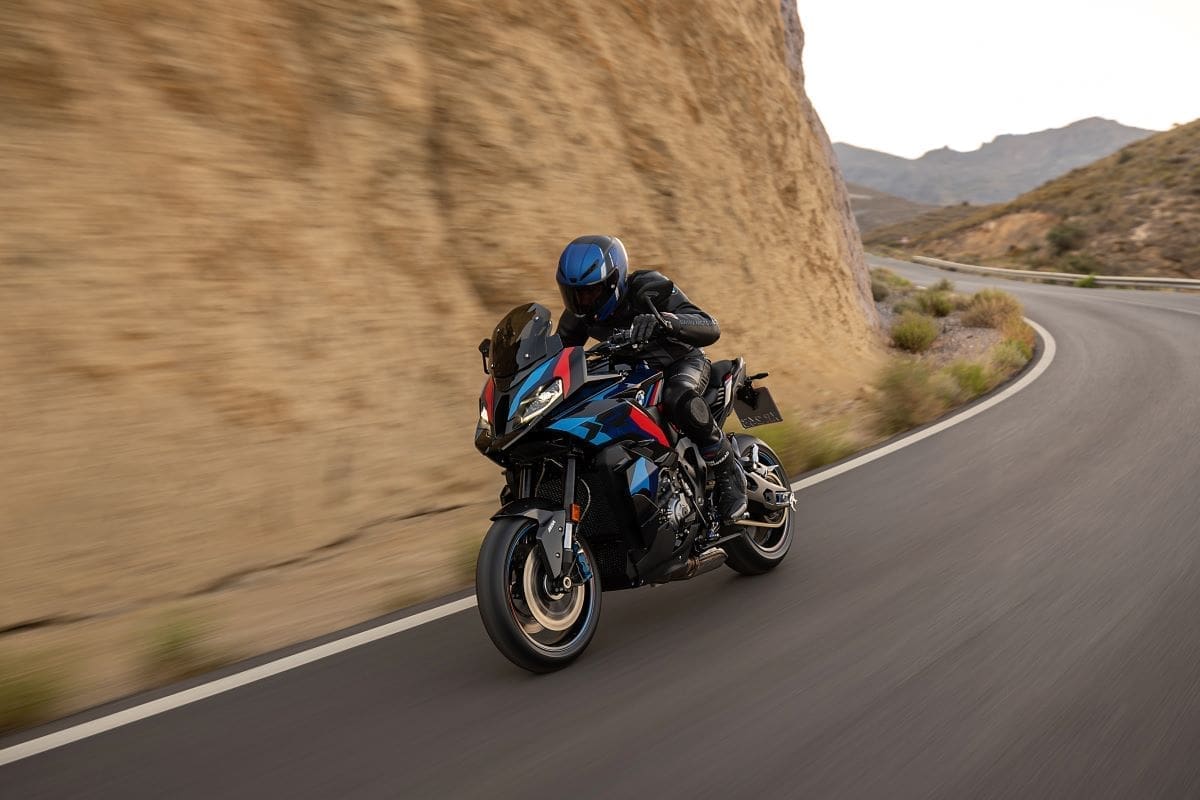 The third M model from BMW follows on from the M 1000 RR superbike and M 1000 R roadster.
Aimed at customers with high demands for performance, exclusivity and individuality, the M 1000 XR is BMW's newest bike to take on the M name.
At 148 kW (201 hp), the modified water-cooled 4-cylinder in-line engine puts out 23kW more engine power than the S 1000 XR. The maximum torque of 113 Nm is reached at 11,000 rpm. The maximum engine speed is 14,600 rpm.
The M 1000 XR features shorter secondary gear ration, with a sprocket with 47 teeth compared to 45 in the S 1000 XR. Plus, shorter gear ratios of 4th, 5th and 6th gear.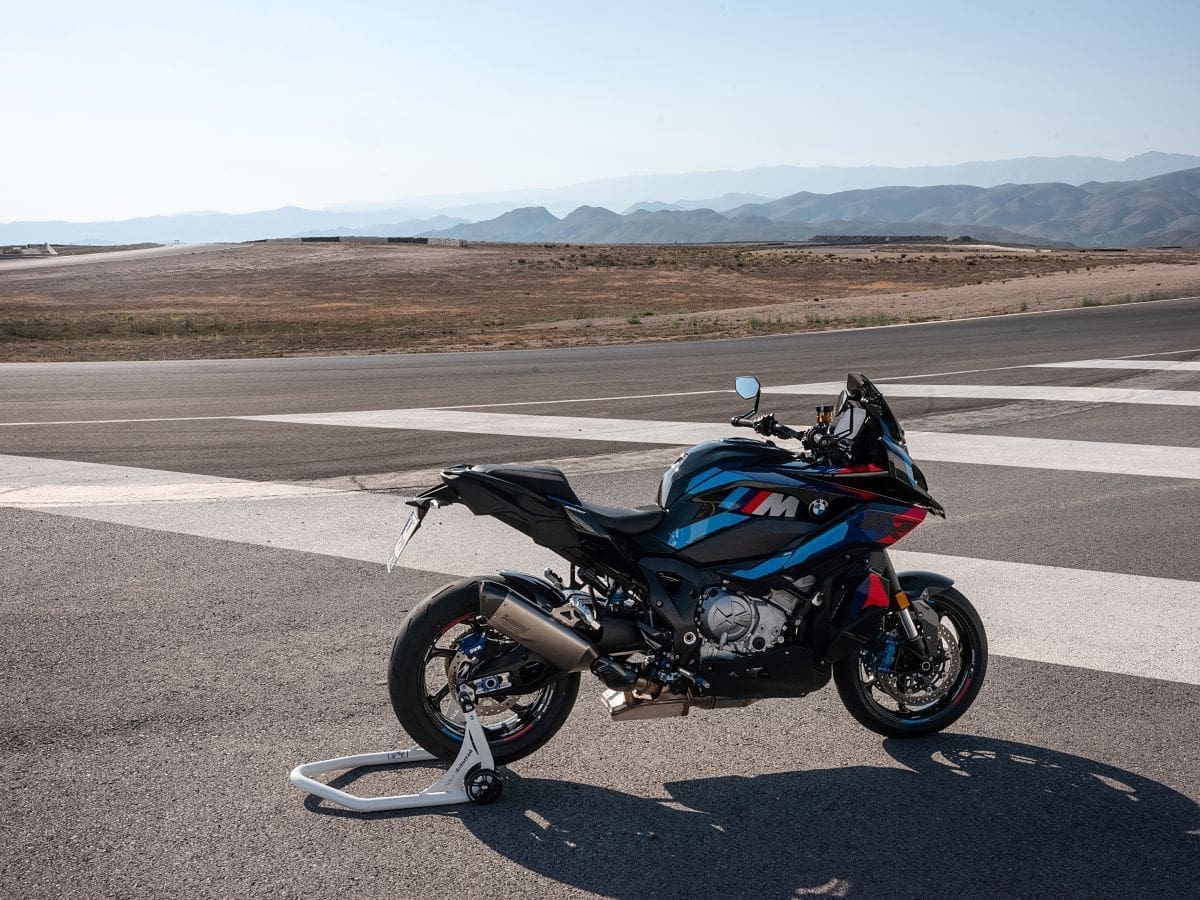 There are five riding modes: "Rain", "Road", "Dynamic", "Race" and "Race Pro1-3", as well as the latest generation of Dynamic Traction Control DTC and DTC wheelie function with 6-axis sensor box.
Brake Slide Assist assists the rider when brake drifting and Shift Assistant Pro provides fast upshifts and downshifts without using the clutch.
The price will be £22,580.

Enjoy more Fast Bikes reading in the monthly magazine.
Click here
to subscribe.