Never that popular in its day, Yamaha's naked R1 now makes for a great used buy.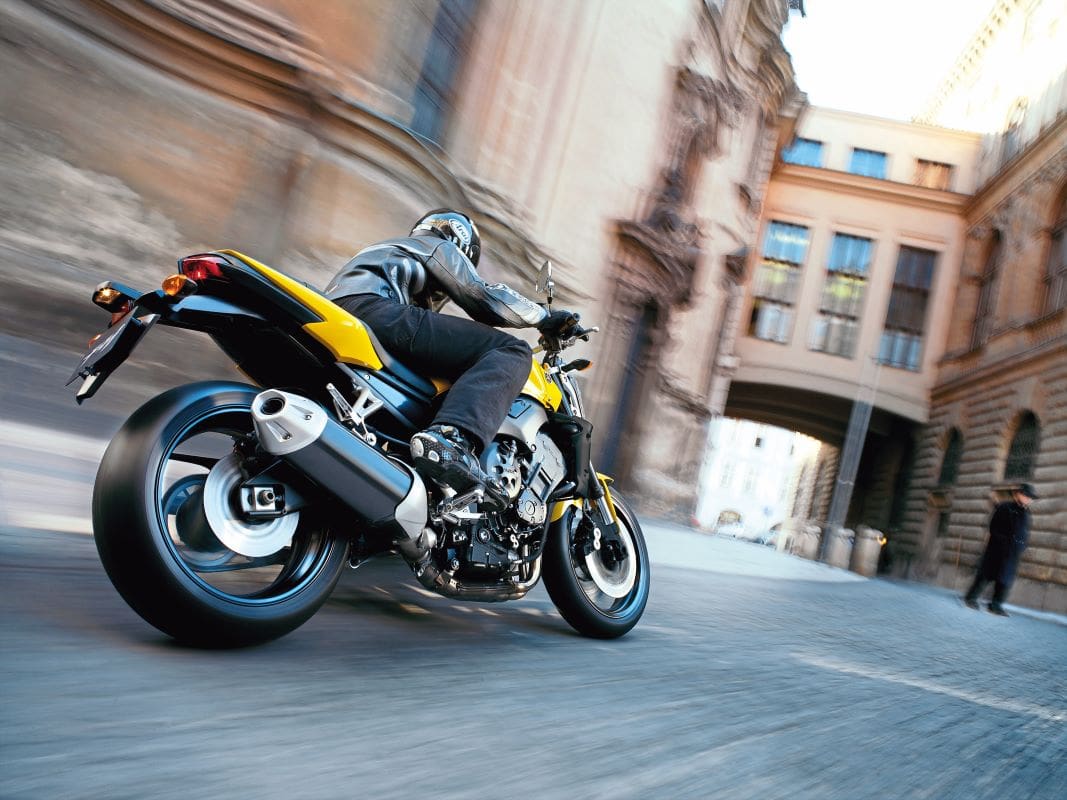 Words> Jon Urry Pics> FB Archive
Price guide: £3,200 – £6,500
Cheapest private: £3,800
32,368 miles, 2006 bike in fair condition with MOT
Our choice private: £4,195
12,145 miles, just serviced and very clean with a good service history
Cheapest dealer: £3,980
14,039 miles, 2006 bike in black and in lovely condition
Our choice dealer: £4,489
8,652 miles, lovely low mileage 2008 bike with a few extras
Ex-demo: n/a
When it was revealed in 2006, the Yamaha FZ1 promised much – well, on paper at least. A genuine naked R1 with a proper chassis and suspension that was a far cry from the excellent but most certainly not sporty FZS1000 Fazer – what was not to like? Remember, this was before the super naked class really took off so Yamaha was in with a serious shot of making a bike that would tap into this rapidly emerging category of sporty streetfighters. Then we got to ride it and our dreams were shattered. Well, maybe not shattered, but definitely deflated…
The issue the FZ1 (and also the FZ1 Fazer) had right from the off focused around two key areas – the shock and fuel injection. Japanese engineers often get a bit confused when focus groups ask for character in a bike and that's exactly what happened with the FZ1. When they were instructed to give their naked bike a bit of spice, they did so in a way too brutal throttle response, which made the FZ1 fairly unpleasant at low speed. To be fair to the engineers, emissions laws also played their part; to create a smooth throttle transition, the best way is to over-fuel the bike at closed and low throttle openings (that's why race bikes often have flames out of their exhaust mid-corner when the rider is just coming back on the power). But the fact of the matter is they simply got it wrong.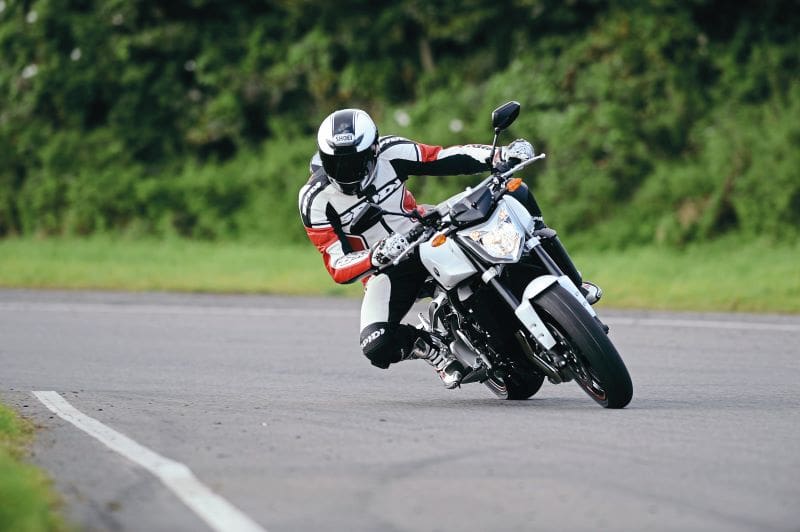 In isolation, this issue may have been overlooked but sadly for Yamaha, the shock on the FZ1 was another fairly large oversight. It was under-damped and fitted with a very hard spring – the net result of which was a horribly firm ride that resembled a pogo stick when you upped the pace.
On a super naked where riders expect sportsbike-like handling this simply wouldn't do. Despite Yamaha quickly attempting to resolve the throttle issue (if not the shock…), sales of the FZ1 were slow and never really recovered – a shame, because if Yamaha had got it right to start with, the FZ1 had the potential for being a real success story.
Even nowadays when you ride an FZ1, it's hard to not be impressed by the inline four engine. Taken from the R1 but slightly re-tuned, it's a real powerhouse of a motor with bags of drive, and a genuine 133bhp with 94Nm of torque at the rear wheel. Stick a loud can on it, fit a free-breathing air filter and sort the fuelling, and the end result is a motor that's a joy to use, with ideal performance for its naked guise.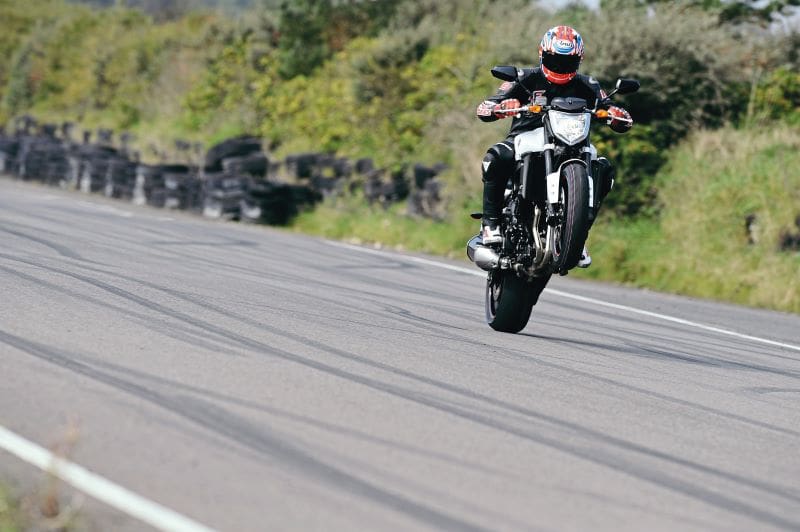 You don't want to go over 100mph on a streetfighter; it's all about the roll-on acceleration and mid-range, and on this score the FZ1's engine is brilliant. Not only that, it is also very reliable, which is always good news on a used bike.
So, with that box ticked, what about the chassis? Again we are talking so near but so far with the FZ1's handling, as all it takes is a few additions to really make it sing. First on the shopping list is a new shock, which will set you back about £500, and then a fork re-valve (about £200), and you are away. The harsh and uncompromising standard ride is totally transformed and the FZ1 becomes a sweet-handling naked bike that strikes a nice balance between full-on performance and predictable road manners.
If you want to up the sporting side further, a set of braided brake lines and uprated pads is a welcome addition but they are not really necessary; the standard set-up has more than enough bite. Is there anything else left to fettle? That depends on your tastes and is another great side to FZ1 ownership.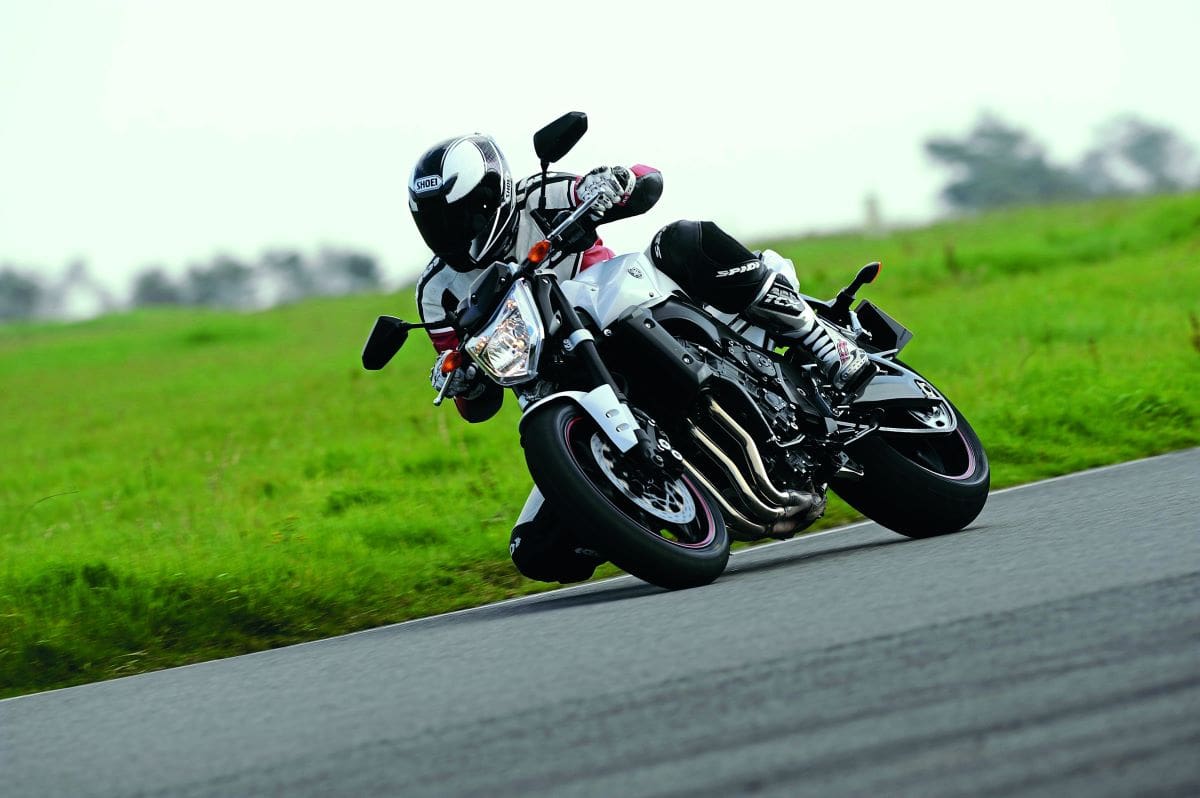 As you can pick one up for a very reasonable amount of money, there is plenty of scope to further customise the Yamaha. A set of Renthal bars make it look more butch, a tail tidy cleans up the rear end, a small screen helps with weather protection, rear sets add some style… it's up to you. For very little effort this 2000s naked bike can be made to look and perform in a thoroughly modern way. Why not help it release its inner beast?
Nowadays, with the benefit of hindsight and an eye on the used prices, the FZ1 is worth viewing in a totally different light.
If you are after a naked bike to thrill and yet not break the bank, you could do a lot worse than Yamaha's offering.
The bare bones have always been right and it doesn't take much to iron out the FZ1's flaws and create a really enjoyable super naked that has more than enough performance for the UK's roads.
Fuel injection
There are two routes to sorting the FZ1's fuelling – an ECU remap or a fuelling module. The cheapest is the ECU remap which will alter both the fuelling and ignition curve, making the snatchy throttle far more progressive, and will also remove the restrictions to the bike's power in lower gears. If remapping worries you, a fuelling module and generic FZ1 map download is generally spot on to make the bike feel much better.
Modifications
A lot of FZ1 owners tweak their bikes and replacement shocks, uprated forks (as they are 43mm loads of alternatives slip in) and chunkier bars are common additions. If the bike has been modified, check that all is well as wider bars can cause the brake lines to become stretched on full extension, which is potentially dangerous. A few owners lower the gearing to give the bike a bit of extra zap on acceleration.
Model updates
The FZ1 was released in 2006 but instantly criticised about its poor fuel injection. In 2007 an updated ECU arrived with a new fuel map but it wasn't until 2010 that Yamaha really got the fuelling spot-on. The 2010 model can be identified by its all-black exhaust can end tip where earlier models have a silver tip.
ABS
The FZ1 got ABS as an option from 2008 onwards. It wasn't very popular on the naked bike (more so on the half-faired FZ1 Fazer) so bikes with it fitted are fairly rare.
EXUP valve
A fairly standard concern on any used Yamaha bike is the state of the EXUP valve, which often sticks shut. Check it is opening and closing freely and watch out for any warning codes on the dash during a test ride. If it has been disabled, ensure the bike's fault code has been turned off.
Cam chain tensioner
The cam chain tensioner can wear out on higher mileage machines, leading to a noisy rattle from the motor, so listen well when the bike is started from cold. There are a few very rare reports of valve issues and also generators failing but these are so uncommon they aren't anything to worry about.
Servicing
The FZ1 has Yamaha's usual 4000 mile service intervals, with the 4000 mile one a simple oil and filter change and the 8000 mile one a bit more laborious as it involves changing plugs and a few extra checks. The biggy is the 24,000 one, which is a valve clearance check. As the FZ1 is getting on a bit, used bikes may be getting close to this mark so factor the extra expense into your offer.
Suspension
Always check the suspension linkages on an FZ1 as they are known to seize up if not stripped an regreased fairly regularly (about every four years). The shock is a notorious weak link and a quality aftermarket item makes a big difference to the ride quality. The forks are fairly good as standard but inspect them for any signs of them requiring a rebuild such as a weeping seal.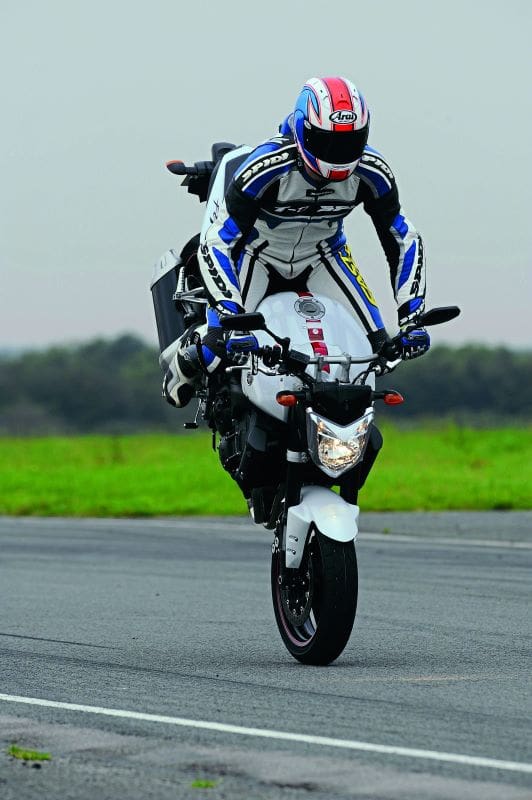 Verdict: 9/10
If you are talking a value-for-money super naked, the FZ1 is hard to criticise. A great starting point that can be made even better through sensible mods.
+ Stomping motor, low price tag, good build quality
– The shock is poor, fuel injection questionable, the look's a bit dull
Also consider these: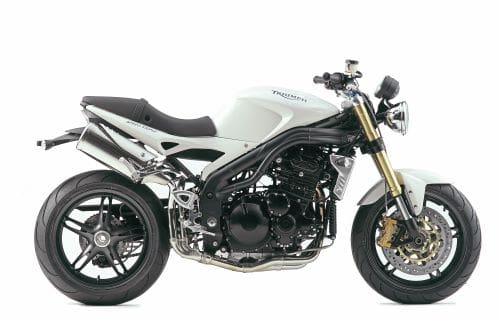 2006 Triumph Speed Triple 1050
Private: £3,999 Dealer: £4,500
The first 1050 Speed Triple looks the part and has a brilliant triple motor. It's a bit big and heavy but makes for a superb roadster that is very easy to wheelie!
Engine: 1050cc, l/c, 12v inline triple
Tested Power: 116bhp @ 9,100rpm
Tested Torque: 103Nm @ 8,700rpm
2007 Kawasaki Z1000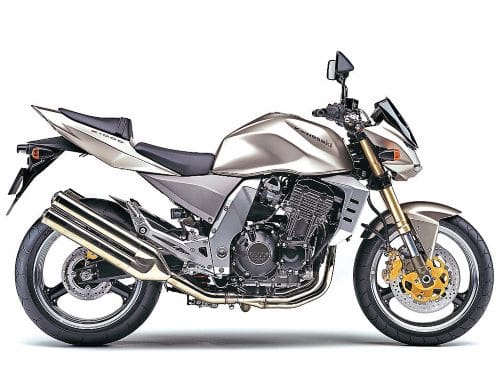 Private: £3,800 Dealer: £4,500
The first update saw the Z1000 gain more low-end thrust and a slightly more modern and aggressive look with radial brakes and new twin-stacked pipes.
Engine: 953cc, l/c, 16v, inline four
Tested Power: 122bhp @ 10,400rpm
Tested Torque: 99Nm @ 8,700rpm
2006 KTM Super Duke
Private: £4,300 Dealer: £5,000
The Duke not only looks mental, it goes like stink. The V-twin is packed full of punch and the chassis is track-proved in its own one-make race series.
Engine: 999cc, l/c, 8v, V-twin
Tested Power: 116bhp @ 9,500rpm
Tested Torque: 96Nm @ 7,000rpm

Enjoy more Fast Bikes reading in the monthly magazine.
Click here
to subscribe.