It's been ages since I last wrote an update on the NC30 and while I've got loads of excuses, my favourite is that the snow ruined everything at the end of last year and so I left the bike in the garage and didn't do anything with it for a few months. At the start of this year I started to get busy and even though I haven't ridden it much, I've been buying parts in anticipation for when the sun comes out again, which was yesterday.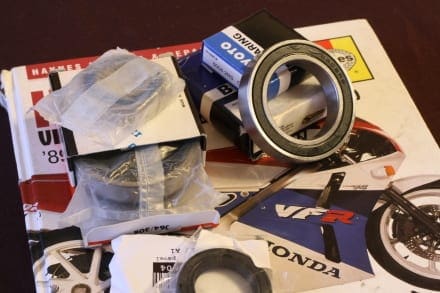 The first major job to get out of the way at the start of the year was an MoT during the middle of January, which was passed with only an advisory for the front wheel bearings; something I was planning to sort anyway. I picked up a set of fresh bearings for the front and rear from Wemoto but didn't fit them right away because after I'd paid some closer attention to the wheels, I noticed that the paint was properly worn in some places and there were a few small areas of bare metal exposed. It was obviously time I got them sorted; fresh looking wheels to match the white bodywork and stop corrosion is definitely a winner and what better way to give a rim some loving than with powder coating. Exactly.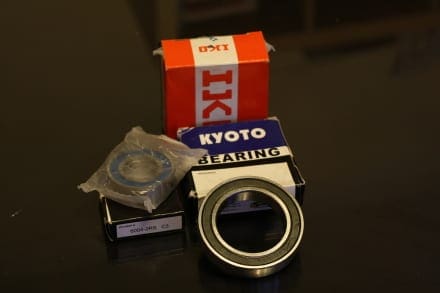 I set an evening aside to take my wheels off, get the discs off and have the tyres removed (cheers James and Al) before taking them to a powder coaters local to me. They were red before, but I picked up my fresh satin black wheels a few days later and admired them for an evening before putting the tyres and discs back on, getting them balanced, putting new bearings in and sticking them back on the bike. The difference they've made to the overall look of the NC30 is amazing; they really smarten the bike up and it's good to know the paint isn't hanging on for all its worth.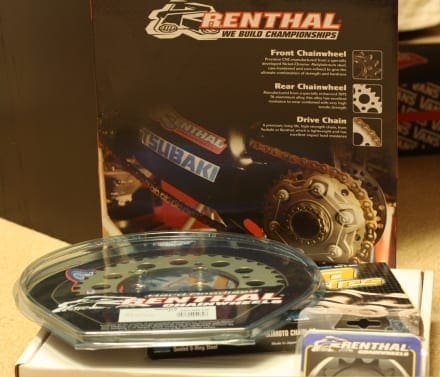 I haven't got any pictures of the wheels yet because in between my excitement and running around to drop them off, pick them from the powder coaters and sort the tyres out during every free moment after work with the girlfriend's car, I forgot my camera. I will get some photos soon because I've still got a few more things to do, like fitting the new Renthal chain and sprocket set that arrived a few days ago and sorting out a few cosmetic issues in the form of the dodgy red bar ends and other little areas. Expect another update soon.
Article continues below...
Advert
Simon 'Pip' Greenacre

Enjoy more Fast Bikes reading in the monthly magazine.
Click here
to subscribe.