Ever wondered what GP/SBK data technicians are looking at in the back of the garage? After we were invited to ride Tom Sykes' title-winning ZX-10R at Jerez the day after The Grinner won the championship (which you can read about in the new issue), the Kawasaki Racing Team kindly sent us some screenshots of my datalogged laps onboard the super-trick Ninja.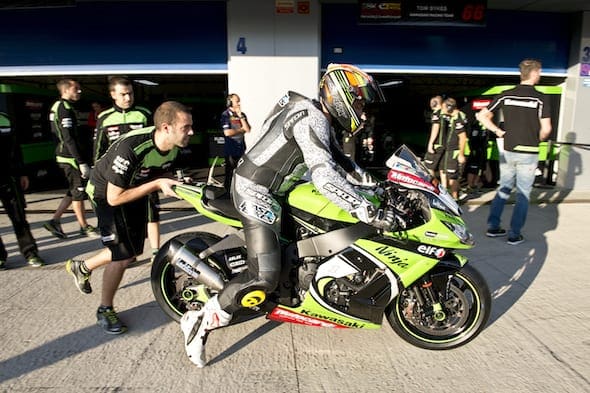 Of course, most of the data traces are meaningless to Joe Public, and the KRT boys didn't release any of the meaty traces, like TC, anti-wheelie and other closely guarded electronic gizmos. But these traces are an essential part of racing. As you might be able to make out on the top of the screenshot, this section of Jerez is the last few super-fast right-handers before entering the last turn – home of the Marquez/Lorenzo meeting earlier in the year.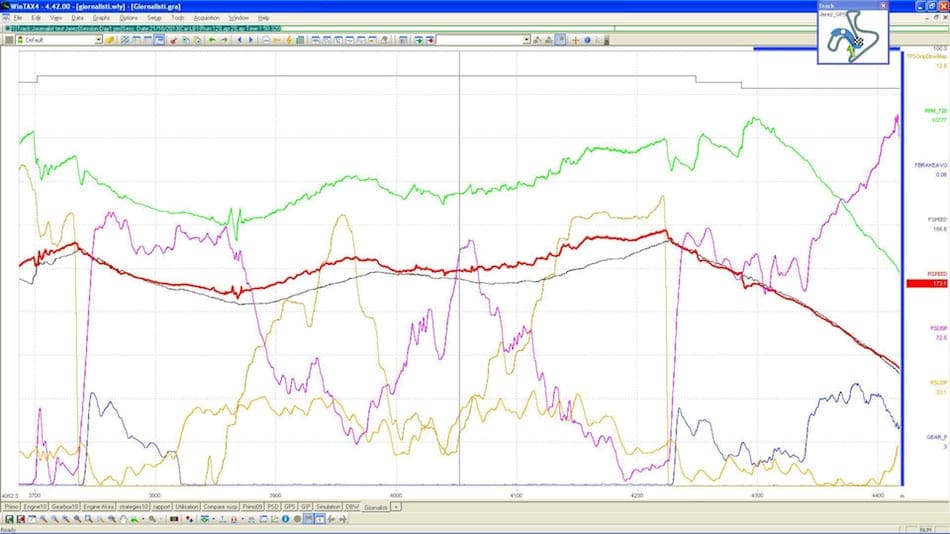 Here's a brief rundown of each trace:
Mustard line – Throttle position sensor
This is the rider's throttle input but not necessarily what the throttle bodies are delivering. Thanks to Kawasaki's Ride-by-wire system, the black box ultimately decides how much power to send to the rear wheel. Tom may ask for 50% but may only get 40%, etc.
Green line – RPM
Pretty simple: the engine's actual RPM. The KRT ZX-10R revs to around 15,000rpm. The peaks and troughs at the end of the graph are the throttle blipper (clutchless downshift) working into the last corner.
Navy Blue line – Front brake pressure
Again, fairly simple, detailing rider's input of front brake lever and consequent pressure. Nothing really dramatic to point out here.
Black line – Front wheel speed
Red line – Rear wheel speed
The gap between the black and red lines in the centre of the graph shows the difference in speed between the two wheels. Even with the electronic trickery and at my humble pace, the rear wheel is spinning 15km/h faster than the front in some places. On the flipside, you can see the front travelling faster under heavy braking as the engine braking control and slipper clutch combine.
Pink line – Front suspension
As you can see towards the end of the graph, braking into the last turn gets the forks diving and continues to do so with major lean and front-end punishment. The brake pressure is less but the fork travels further down the stroke.
Yellow line – Rear Suspension
The sharp declines on the graph are under braking, as the shock extends fully. Also quashes myth of rear suspension squatting under acceleration!
Blue line (at the top) – Gear position
The only continuous 'straight' trace as the gears are set parameters.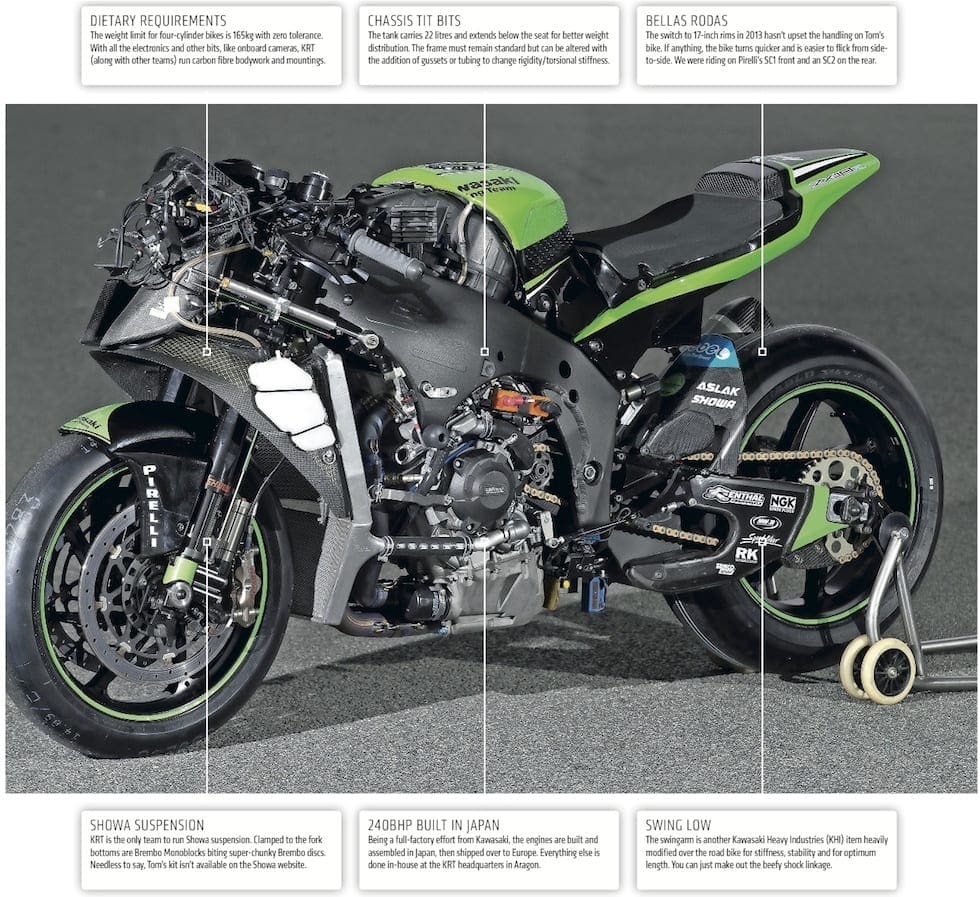 Enjoy more Fast Bikes reading in the monthly magazine.
Click here
to subscribe.