Fast Bikes very own Charlie has set the scene for this years Bridgestone 500's racing with the East Midlands Racing Association (EMRA) in the first of many of our Rookie Racing blogs this season.
I was the one that bullied him into buying a CB, and there's no shame in it as I just knew that he would love it and now we are both on the brink of a full season of Honda CB500 racing.
I competed in a few rounds last season getting better and better results each time, and straight after the last Round in October – The Race of the Year – my preparation began for the 2019 season.
Passing my 'Pig' to Benny at BGR Motorsport he went about refreshing the parts I cant reach and discovered some pretty worrying things: the head was cracked, the swing arm had rotted through in places and that was just the externals, inside the carbs were a proper 'Pig-Sty'.
This was a real eye opener to this budget racing lark, the bike cost me a grand! I knew it needed some work – but maybe not as much as it did – I certainly wouldn't have been riding it like I had if I'd been fully aware of the problems.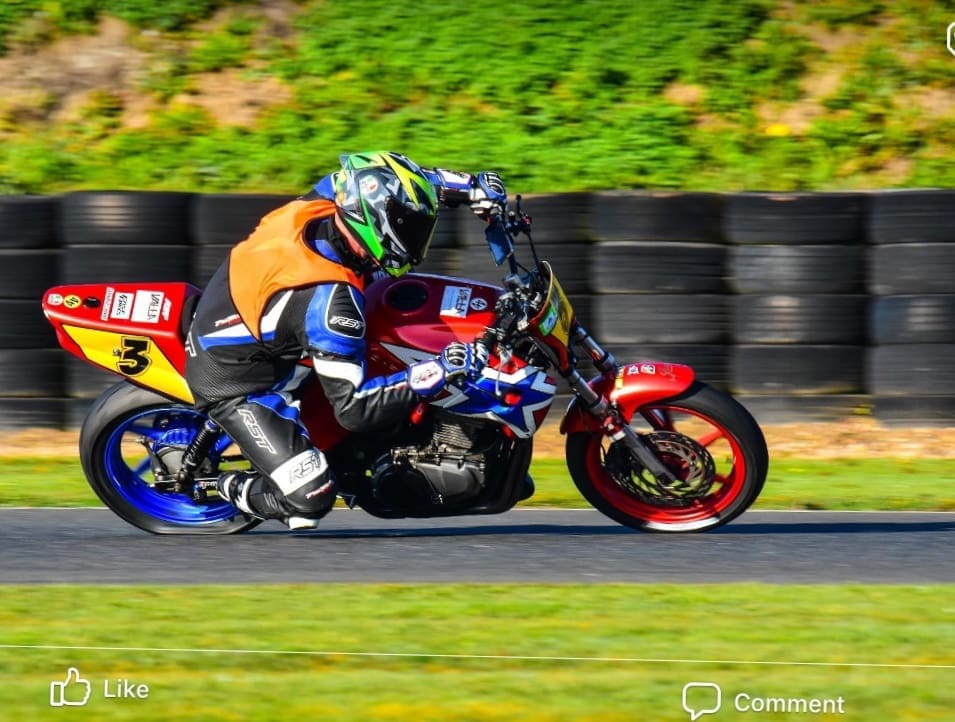 BGR Benny went to work dismantling the bike, an engine overhaul, having it shot blasted by Lee Threfall, powder coated, stuck a new pipe on and finally put it back together.
What a difference that has made, it's a different bike, though still carrying my own personally designed Captaino Americano paint job, which with the powder coated frame, makes it a very different looking piglet.
Once Benny had finished with my bike Charlie was following suit, literally wheeling his bike in as I wheeled mine out – and I'm looking forward to seeing what difference Benny has made to Charlie's steed for the season.
While my bike was in shop I was doing a deal with EMRA, as Product Manager of Bridgestone I make no excuse for using my racing to promote and more importantly experience my product. I'm happy to put my money where my mouth is; especially when I'm knee-down round Gerard's nearing a ton on a heavy 15 year old bike Pig. This tells me more than reading product spec at a desk and I have every faith in my product and no issue with recommending it.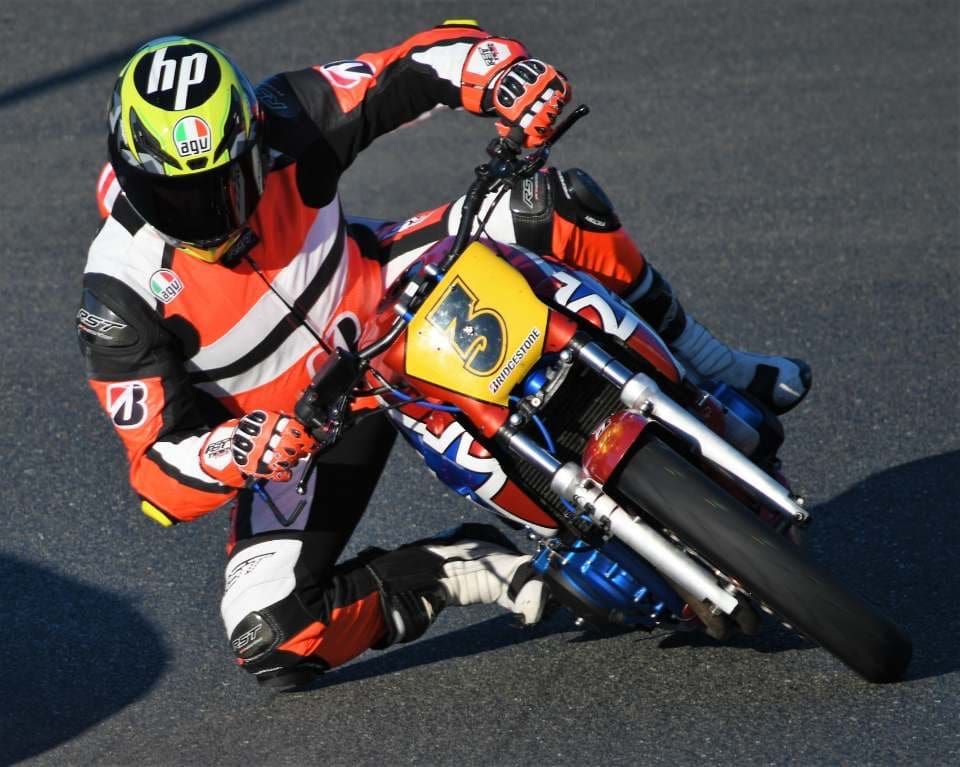 Thus the CB500 racing series with EMRA this year is now the Bridgestone 500's, and there are discounts and prizes for all participants.
So I have been testing. Charlie has been dithering about and I don't think his bike has turned a wheel which he may regret, with a bike rebuilt from the ground up there will be teething problems as I have had – although nothing serious.
Testing with No Limits I have made the most of the unusually good February weather, at the far from full Mallory Park ACU test afternoons. I am back up to pace and feeling very positive about getting some good results this year, though I know it will be a properly tough field.
The great thing about CB500 racing is that there is a race for you wherever you are in the field, and whatever level you are. It caters for us rookies and those all the way up to the sharp end.
So, I plan to go out on a couple more test days and by then Round 1 will be with us and all the talking will stop, the lights will go out and the roar of 30 oinking pigs will be echoing off the amphitheater like banking that surrounds Mallory Park.
If you're at a loose end on the 7th April come and say hi and see how I get on and listen to Charlie's excuses…..

Enjoy more Fast Bikes reading in the monthly magazine.
Click here
to subscribe.