16 weeks on the Suzuki GSX-S 1000 and Andy Bell's best laid plans have gone awry.
Andy Bell
TIME ON TEST: 16 weeks
ODOMETER MILES: 00680
BHP: 150
GAIN: 0
NEXT AIM: New bike
PRICE FROM NEW: £11,199
MODIFICATIONS: Michelin Power 5 tyres – £300
RUNNING TOTAL: £300
Read Andy's updates at week 4 and week 8.
I love a plan, but as good as a plan is, there's often something unforeseen to make things go awry.
I had so much planned with the Suzuki, but for the last couple of months I have had to miss the column because of an accident. This in itself, I suppose, could have self-written my piece, but the incident was literally my first ride out following my time at Cadwell during the Suzuki Live trackday. I was looking forward to seeing how the Michelin Power 5s (that I'd had fitted before the outing on track) performed on the road. After increasing the pressures for road use again, I did manage to get in a few miles of my local area, taking in a variety of corners, and the feedback and confidence gained was significant.
A few days later I suited up again and set out for a full day of riding. After only a few miles I was on a long straight with a 40 limit – a notorious spot for the police to park up with a mobile camera van, so I did my bit and stayed within the law. As I was approaching a junction on my left, a car pulled out without stopping to look each way properly and crossed in front of me. As I'm sure many of you have found, time can slow down quite considerably at a moment like this. Nothing could be done to avoid the impact completely, but moving to the middle of the road and away from the direction of the car was enough to prevent a more serious accident. As it was, the bike hit the front wing and I landed on the bonnet, rolling over it like a cop in a 1980s police drama, although points would have been deducted for the landing.
Knowing I was in the middle of a busy road, I jumped up and found that I was very lucky to not have any serious injuries. The car driver seemed to be in a state of shock; I really don't think they expected me to do gymnastics across their car on their commute to work.
After the bike was put back on its wheels and out of the way, and details were exchanged, I then assessed the damage to the bike. With it being a naked, there wasn't loads of bits of fairings scattered all over the road and to be fair it was just rideable enough to limp home on. The 'bars were a little bent, so I had to turn right a bit to hold a straight line, and I did stop every so often to check there wasn't any oil coming from the engine casing as it took a big hit. The bike didn't look too bad from a few yards away, but there was the usual damage caused from an impact of this nature.
Once home the aches started to creep in a bit as the adrenaline wore off and I had to call the relevant people at Fast Bikes HQ and Suzuki. I was grateful though that the first time I have had to make this call was because someone else was at fault – and not through my own stupidity or lust for speed catching me out.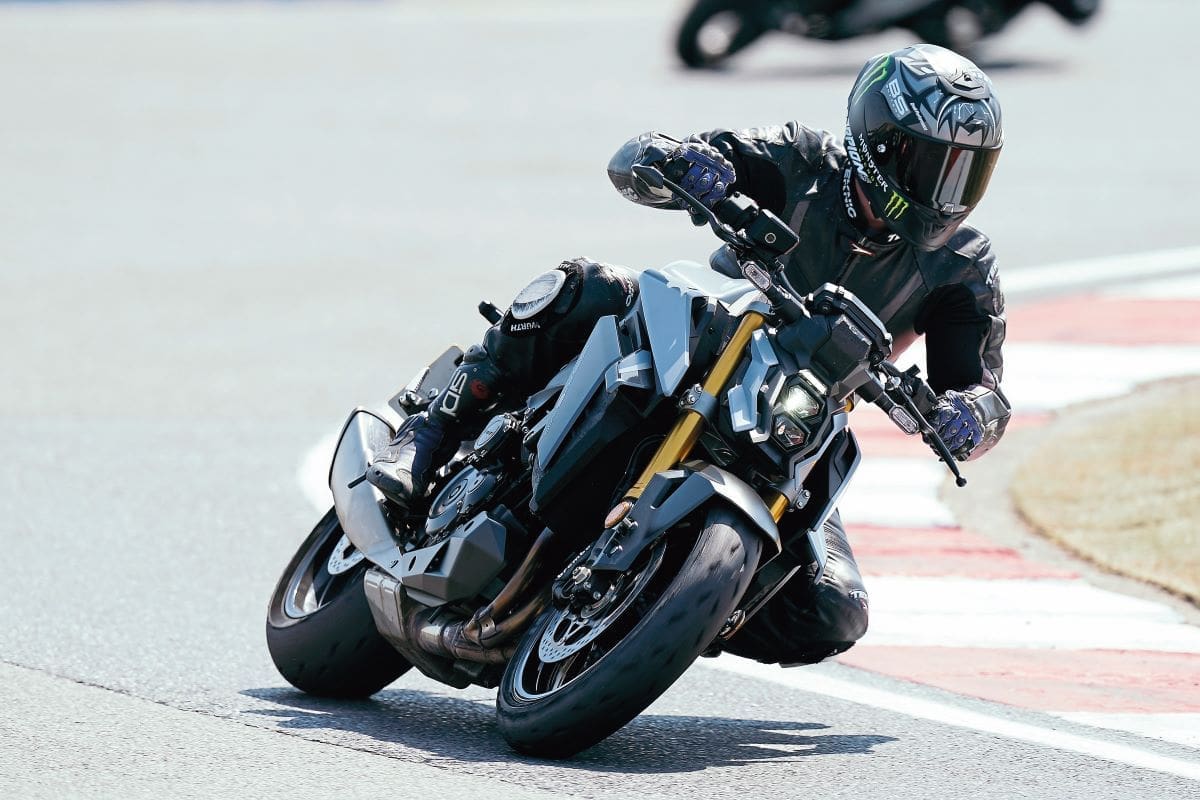 Insurance as usual seems to be taking a while, but Suzuki was able to find another model for me to borrow for a few days to ensure I could still get out for the Fast Bikes trackday at Donington. The date ended up being the hottest on record… being surrounded by acres of black tarmac while wearing a racesuit wasn't the comfiest I have ever been. As this wasn't my usual bike.
I was keen to switch the tyres from the standard ones and luckily Michelin was on hand with support, providing me with a pair of Power Cup 2 hoops. These are a step up in performance to the last pair I had, and despite the 39-degree weather, they provided all the grip I needed without any moments at all.
Even though I have said in the past that the front felt a bit twitchy on the road, I had a lot of confidence from the Suzuki's front on the smooth track, especially on the faster corners, and even when I thought I had pushed too hard on a few occasions going into Redgate (turn one) a few times. I would have liked a bit more stopping power by the end of the day, but the standard pads had a fair amount to deal with from all the sessions in such extreme heat.
Now this other bike has had to go back to Suzuki, I am hoping to get my original bike sorted and returned or get a replacement while there is still some decent weather to be had. I have some personal goals I want to achieve and trips to get out on.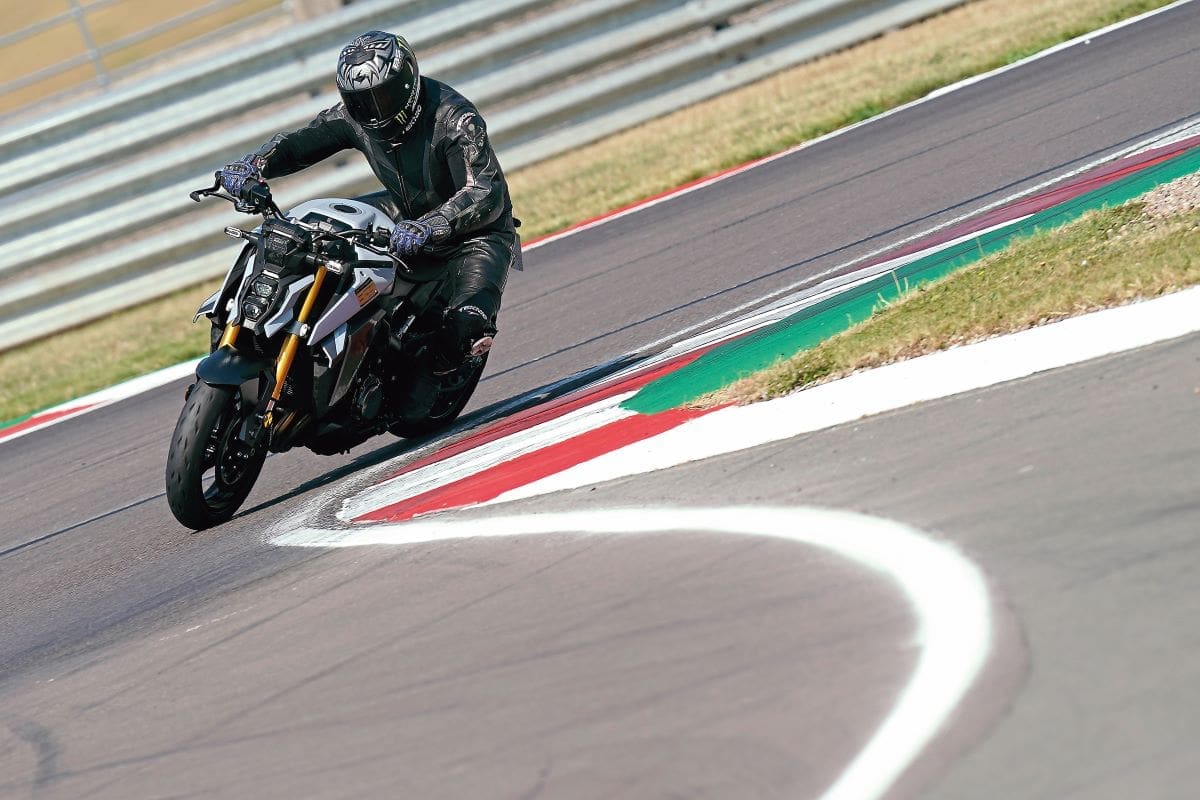 Enjoy more Fast Bikes reading in the monthly magazine.
Click here
to subscribe.