After 23 weeks, a crash and a trade in, it's time for Andy to return the termer Suzuki. What were his concluding thoughts?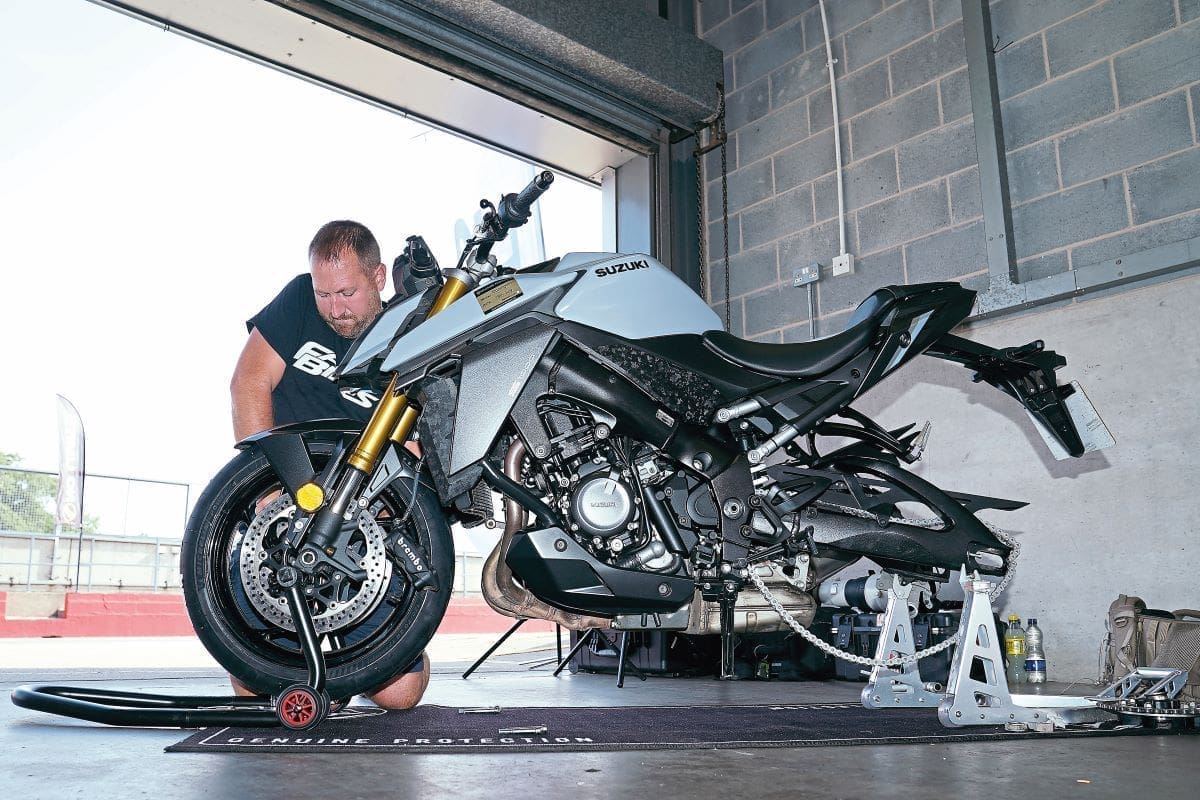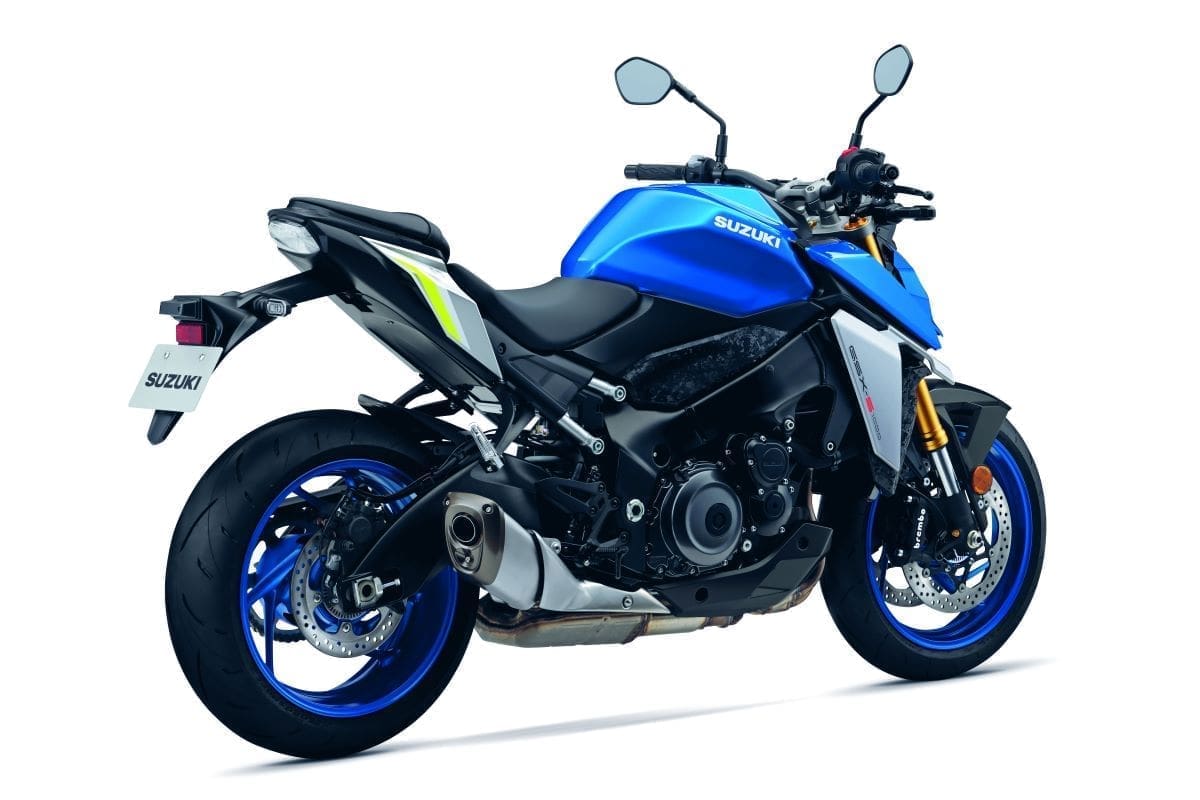 Andy Bell
TIME ON TEST: 23 weeks
ODOMETER MILES: 01120
BHP: 150
GAIN: 0
NEXT AIM: Return to Suzuki
PRICE FROM NEW: £11,199
MODIFICATIONS: Michelin Power 5 tyres – £300
RUNNING TOTAL: £300
Read Andy's updates at week 4, week 8, week 16 and week 20.
Inevitably, the time has come to return my termer to Suzuki. It seems a while ago now since I first collected the grey version that I must admit I found hard to really love, purely due to my colour preference. Even still, I had so many plans to make the most of my time with the bike over the past year – unfortunately, getting wiped out by a car just a few weeks into our relationship meant that I was without the GSX-S for a couple of months. In fact, it meant I never got to see that bike again, being gifted a blue version to take on the second half of the season, ticking of a few trackdays and loads of miles on the road.
If it was down to me to choose a bike for a termer, then a naked wouldn't have been high on my list at the start of the year. As it happens, I am pleased I got the chance to live with one for a while to appreciate what they have to offer. The wider bars, combined with a more upright riding position, did mean that I had to adapt my style a little, but within a few miles that wasn't an issue. While top speed is not necessarily what these bikes are about, the get-on-and-go feeling was quite refreshing, with less of the drama of being hunched over a sportsbike.
Riding around in a sensible manner can be carried out easily when needed on the GSX-S, made all the simpler with its lightweight clutch and comfortable ergonomics, but I'd be lying if I said that was the typical manner of my riding style each and every time I got on this bike. In contrast, I looked to the GSX-S for fun first – and it never failed to deliver.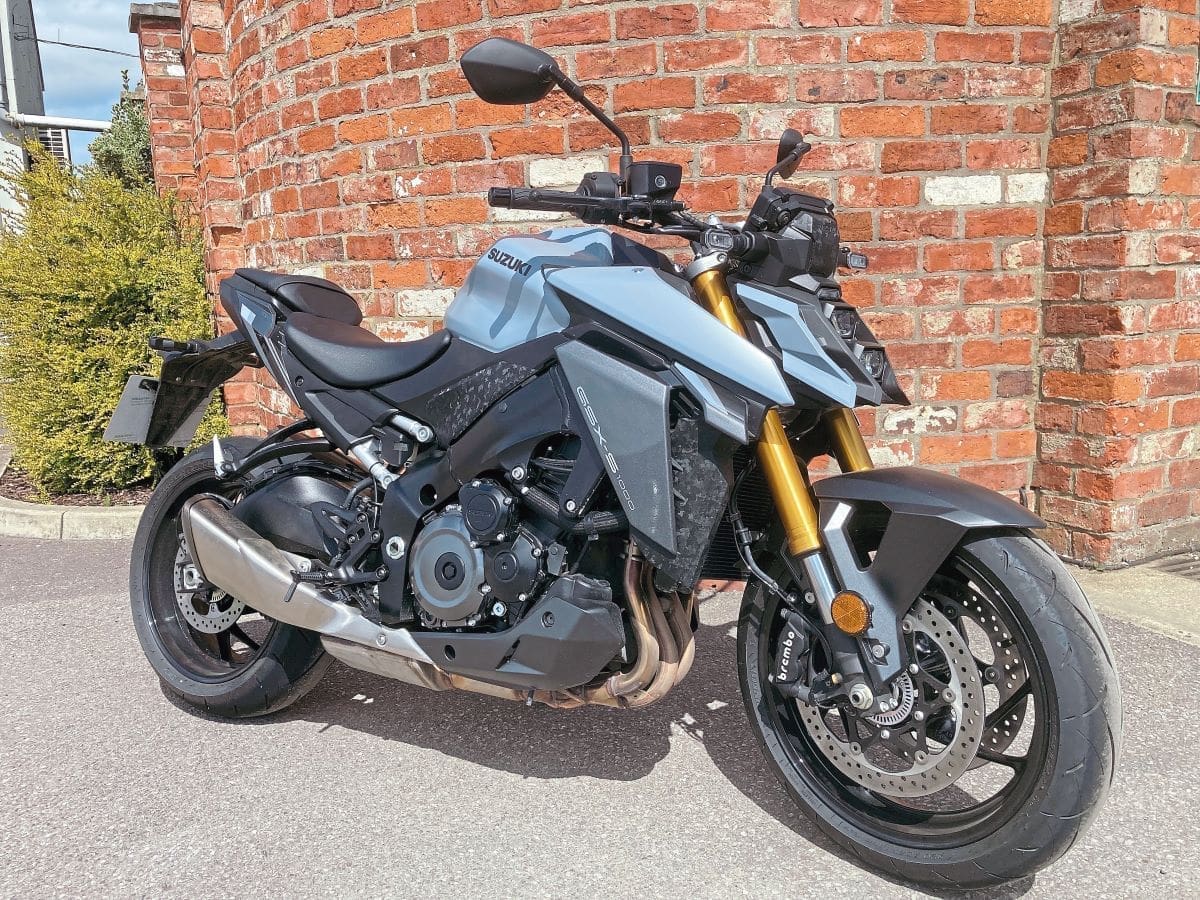 While the GSX-S doesn't come with all the electronic rider aids that some other bikes have nowadays, considering its asking price, it could be argued that it carries with it what is needed to keep up to date. I know that bikes only go as fast as the rider asks of them, but the three rider modes it offers had noticeable differences, which help provide confidence when switching down if caught out in wet conditions. I did spend most of the time in the middle option, which is best for the road, only really notching it up for the trackdays as this did make the power delivery feel more of an on/off switch, which was fine for circuits. The traction control was also a hit with its selection of five mode settings, meaning I could reduce input as I needed. When set to its highest level and scrubbing new tyres in, the dash lit up on every corner exit, but there wasn't any harsh chop of the throttle from the system, just a smooth roll-off.
I have mentioned the slipper clutch and quickshifter before; they deserve another pat on the back now my time with the bike is up. Despite all the enthusiastic acceleration and harsh downshifts from high rpm throughout the year, both felt like they were working well, and I never missed a gear change. When Suzuki sells this bike on, hopefully the new owner finds it the same.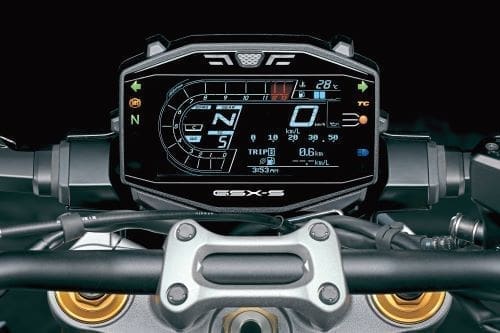 The GSX-S wasn't part of the Fast Bikes supernaked test as it doesn't quite match the figures of the other bikes used and so wouldn't win in a game of top trumps. This doesn't mean that this is to be overlooked; 150bhp with 106nm of torque in a naked street bike is plenty to play with, and without any wind protection, you feel more of the speed before hitting the big numbers on the speedo.
Nobody can stand and look at this bike without having to discuss the styling… nobody. The aggressive pointy front end is not for everyone, and I can understand that. I am on the fence: I am neither passionate about it nor offended by it. I doubt very much that the wings serve any purpose apart from just being there, but love it or hate it, the bike has a style that starts a conversation.
Overall, I did enjoy my time with this bike. The engine, built around the 999cc inline four, originally from the GSX-R1000 K5 (2005-2008), felt strong, delivering a lot of low and midrange power that suits naked bikes. Stability was another good point, so long as you don't put too much input into the wide bars when pushing on. This isn't an exotic bike on paper or arguably in the showroom, but taking the £11k price tag into consideration, you get a lot for your money compared to its higher priced peers.

Enjoy more Fast Bikes reading in the monthly magazine.
Click here
to subscribe.